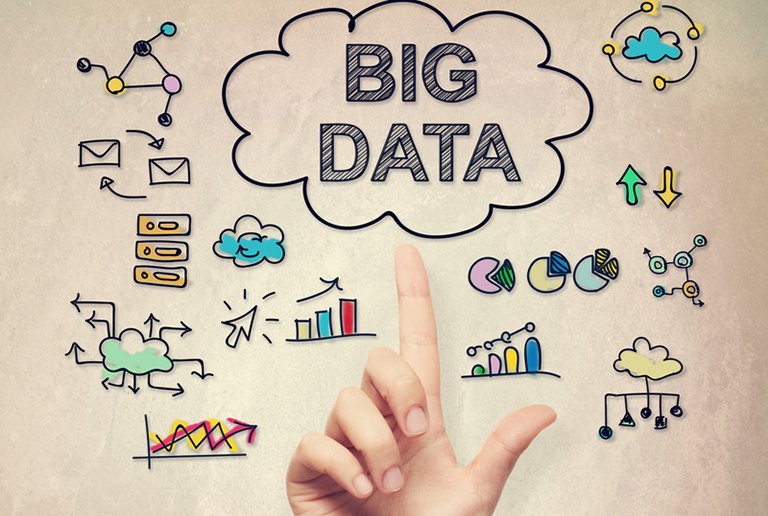 https://hkmb.hktdc.com/en/1X0AANNG
Hong Kong Start-up Trends: The Big Data Analytics Sector
We are living in an age of data explosion. With advancing of technology, social media information and other data sets from the Internet – referred to by the catch-all term 'big data' – have become more accessible. Such information can include details of consumers' profiles, online searches, Internet browsing habits, purchase history, and so on. Big data analytics is appealing as it can be applied to a wide range of industries, including marketing, finance and airlines, offering countless businesses opportunities across the value chain.
Big data will certainly continue to heavily influence marketing and advertising professionals in years to come. Enterprises or organisations that are not into big data may soon find themselves out of the game. The essence of big data analytics, however, is how to transform data into insights and intelligence.
In Hong Kong, there is growing interest among start-ups in applying big data analytics to help traditional industries make better commercial decisions, attain higher business efficiencies and improve consumer experience. Yet, it remains challenging for start-ups to convince prospective clients, usually traditional businesses less open to innovative new technologies. Start-ups will have to offer solutions that give immediate and apparent results, as well as possess excellent presentation skills in order to convince prospective clients.
Sophisticated Market Segmentation by Advanced Data Analytics (Interview with AlikeAudience)
AlikeAudience, a Hong Kong-based start-up, focuses on assisting advertising agents and enterprises to better segment their customers in order to increase targeted market reach and reduce waste. As well as helping advertisers, the audience will also benefit by only receiving messages that interest them and thus have enhanced experience.
Established in 2013, AlikeAudience's business model has attracted considerable attention and raised US$500,000 from angel investors in the Mainland, the United States and Hong Kong. The start-up comprises a good mix of expertise from data analytics and business development. The company currently employs seven engineers and three sales people.
Ronald Kwok, CFO and Co-Founder of AlikeAudience, said: "Before social media and big data, advertising and marketing were primarily one-way communication. There was no way to get instantaneous feedback to fine-tune market segments and engage them in two-way communications. In today's information-rich world, we see more and more marketers and brands employing data analytics skills to help the segmentation, targeting and positioning process.
"Big data analytics is a powerful tool that will forever change how marketers approach market segmentation. Big data empowers brands to deliver personalised services or relevant content to the right target at a right time over a right channel. Whether a marketer can effectively market to their target segments means the difference between success and failure. Companies that ignore big data will lose market share to their competitors.
"We partner with Google, Facebook and credit card companies to gain access to consumer data. By using advanced modelling and analytics, we help our clients to segment their target audiences in a sophisticated manner and to gauge and monitor their operational progress against different KPIs (key performance indicators)."
AlikeAudience's target customers are media buyers – both advertising agents and enterprises. However, advertising agencies are more effective for the start-up, enabling it to reach a large number of enterprises within a short period of time, since each agency might serve over one hundred clients.
Kwok said: "We charge a certain percentage of our customers' media buying budget. If our services can help advertisers to customise their advertising campaigns to improve their cost per impression (CPM) and cost per click (CPC), this money is well spent."
The beauty of this business model is that it can scale up very fast. AlikeAudience's major clients in Hong Kong, 4A agencies, are the same clients they need to approach in Singapore, Taiwan and other Asian markets. After proof of capability in Hong Kong, the advertising agents will advise their counterparts in other Asian countries to use the same service.
The start-up's business development strategies are to continue to expand partnership with data suppliers, such as telecom companies in Hong Kong, and UnionPay, Baidu, Weibo and WeChat on the Chinese mainland. Kwok said: "Besides Chinese mainland, Singapore, India and ASEAN are all our potential markets. We will put Japan in a lower priority as Japan is a closed-net network and not very conducive for foreign business entrants.
"We are not the only company that can gain access to the consumer data on the Internet; our key to success is to keep improving our data modelling so we can better match the advertisers with their target consumers. This is the only reason why our customers pay for our service."
The long-term vision of AlikeAudience is to bring online and offline data together. Offline data is much harder to collect than online data. AlikeAudience is in talks with major malls, public transport companies and electronic payment system, Octopus, to explore possibilities for gaining access to consumers' offline footprint. According to Kwok, the merging of online and offline data is the future of digital marketing as O2O (online to offline) commerce is penetrating every corner of the world.