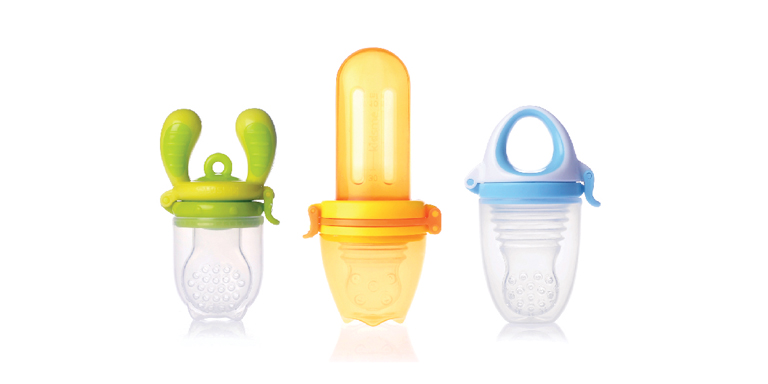 https://hkmb.hktdc.com/en/1X0AAMCU
Mastering the Mainland Market
Fu Hong kidsme founder Herman Lo offers insights on developing China's baby and toddler market.
In the early 1990s, many Hong Kong companies set up factories on the Chinese mainland, primarily producing for foreign brands, including Fu Hong kidsme Ltd. Back then, the company carried out OEM and ODM activities for well-known international brands such as Disney and Mattel. More than a decade later, the company has developed its own baby product brand, drawing on years of experience manufacturing for international brands.
Company founder and Chairman Herman Lo built the kidsme brand in 2007 and positioned it as a "baby feeding expert," focusing on R&D, design, production and sale of mother and baby products. The company developed the award-winning kidsme Food Feeder, which emerged as a breakthrough in traditional spoon-feeding by providing a feeding tool that bridges the gap between liquid foods and soft food, while helping babies learn to self-feed.

Since its introduction, the kidsme brand has regularly launched a wide range of products, including teethers, milk bottles, infants' dining sets, toothbrushes, manicure and pedicure sets, and toys, providing all-round child-development care.
Developing Mainland Sales Network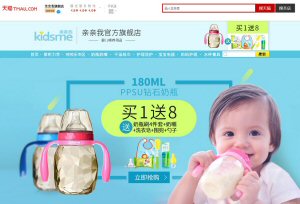 As Fu Hong kidsme had no wholesale/retail experience or sales channels on the mainland, the company initially collaborated with a consultant, offering a 100-day training course to staff with the right potential.

Currently, kidsme has about 4,000 sales points on the mainland, including large chain-operated retailers, such as Toys"R"Us, RT-Mart and Leyou channels, as well as distributors and the company's direct-sale stores. Distributors mainly supply goods to mother and baby stores and specialty stores in various provinces, while the company's direct-sale stores provide goods to mother and baby stores and specialty stores in Guangdong, Guangxi and Zhejiang.

At the early stage of brand development, the company adopted the profit-slashing strategy, whereby distributors were given a larger profit margin so that they would devote more efforts to boosting market penetration for the brand. "Some distributors may handle a number of mother and baby products brands and they would usually put more effort into promoting brands that offer them a higher profit margin," said Mr Lo. "Generally speaking, the manufacturer has to give provincial distributors a 30 to 40 per cent profit margin before they are willing to promote its products."

Once a brand has gained consumer recognition and established its name, the distributor would automatically ask to act as the brand agent. Mr Lo said that the terms of contract signed between the company and the distributor is normally one to two years. If the distributor's performance is unsatisfactory, the brand would first try to establish if the problem is in the market or if it was due to distributor incompetence. If the latter, the brand would seek a replacement well in advance. If distributor performance is ideal, the brand would renew the contract two to three months in advance.

To prevent manipulation by the distributor, Mr Lo chose Guangdong as the pilot and tried supplying goods directly to local mother and baby stores and specialty stores. "As the company's office is in Dongguan, I myself and my team have better knowledge and understanding of the Guangdong province area. Also, Guangdong has extensive coverage and is worth trying." Today, the company also has direct sale stores in Guangxi and Zhejiang responsible for supplying goods to local mother and baby stores as well as specialty stores.
Shop-in-shop Complements Online Business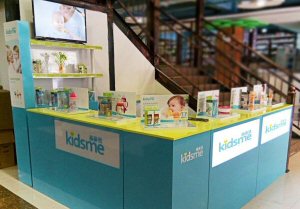 Riding on the e-commerce wave in the mainland, kidsme began developing online sales in 2010. Mr Lo stressed that the categories and prices of products offered online and offline must be different. For instance, online sales should mainly target fast-moving consumer goods and competitively priced products.

To complement the development of its online business, kidsme set up special counters in hundreds of mother and baby stores, adopting the shop-in-shop model, which allows mothers and children to experience and understand the kidsme Food Feeder product series in person. These special counters organise experiential activities, such as food tasting on weekends and festivals or public holidays.

Compared with online sales, the greatest advantage offered by the shop-in-shop model is that baby experts can provide customers with professional advice, which can in turn persuade them to make purchases. These baby experts are trained staff with in-depth product and professional childcare knowledge, including what kind of solid foods should be tried first for weaning babies, and points to note when infants enter the teething stage. As a result, the experts are in a good position to refer the right products to mothers.

"Mothers are not keen on cheap stuff" said Mr Lo. "When a product has good quality and offers a privilege, they are willing to keep buying." Apart from mother and baby stores, maternity help centres and early childhood education schools are also venues where kidsme considers hosting experiential activities. Currently, online and offline sales each accounts for about half of kidsme's total sale volume.
Differences between Cities
Since the introduction of the mainland's two-child policy, it is estimated that 18 million to 20 million babies will be born on the mainland every year, offering huge market potential. This, coupled with the fact that post-80s and post-90s mothers place emphasis on quality and prefer innovative products, provides Hong Kong companies with great room for developing their brands.

Hong Kong companies interested in expanding the mainland market must take note of consumer characteristics and market differences in first-, second- and third-tier cities. For instance, in first-tier cities, mothers are well-versed in mother and baby market information and the market is dominated by well-known international brands.

In second- and third-tier cities, mothers are more likely to make purchase decisions based on sales recommendations and promotional campaigns, and local sales channels are mainly dominated by certain provincial distributors. "A totally new brand takes about three to five years to build," said Mr Lo. "When small and medium-sized enterprises develop the mainland market, they must first focus on developing one location, probably a city, province or region, depending on the company's human resources. In terms of actual operation, they should identify the strengths and weaknesses of their own brand, and then make improvements."

For more China market opportunities, please visit: http://research.hktdc.com
Hong Kong
Mainland China