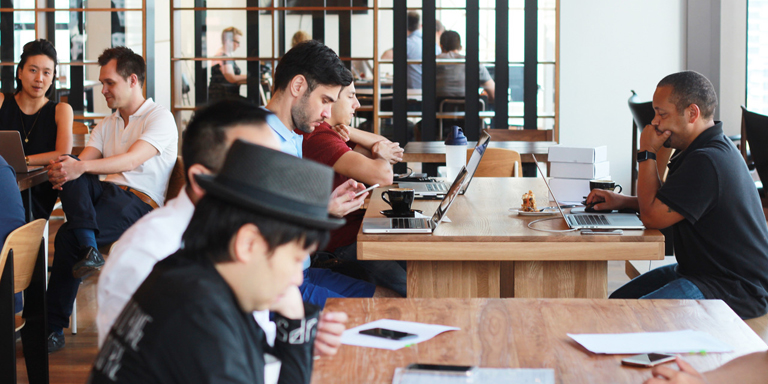 https://hkmb.hktdc.com/en/1X0A9KMQ
Young Start-ups Flourish
The number of innovative start-ups in Hong Kong continues to grow as spirited entrepreneurs forge their own career paths.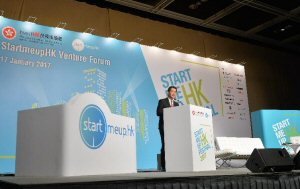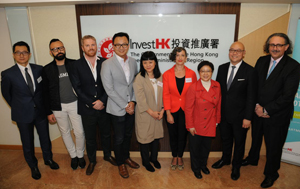 According to a survey by Invest Hong Kong (InvestHK), a record 1,926 start-ups engaged in various tech sectors were operating at different co-working space, incubator or accelerator locations across Hong Kong in 2016.

Announcing the findings, Hong Kong Secretary for Commerce and Economic Development Gregory So said the synergy and growth evident in Hong Kong's start-up ecosystem demonstrates that the city "has the community, resources and opportunities to turn great ideas into reality."

Associate Director-General of Invest Hong Kong Charles Ng noted that more young graduates were pursuing entrepreneurship instead of seeking jobs at established firms, as the city welcomes entrepreneurship in technology and innovation.

"[New graduates'] parents, friends and peer groups have come round to the view that innovation and entrepreneurship can also lead to business opportunities and career achievement," Mr Ng said. "Furthermore, some big corporations are looking for entrepreneurial experience during their recruitment. Candidates who have this background tend to be more creative, flexible and resourceful when they manage their business."
Numbers Grow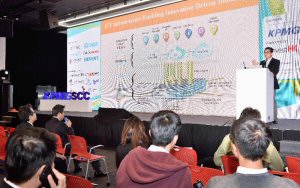 The survey, carried out in collaboration with 38 co-working space, incubation and acceleration programme operators, provided information on the profile of their users or participants. The research found that there were 1,926 start-up companies registered with the operations, a 24 per cent increase from 1,558 in 2015.

The companies were engaged in different businesses including information, computer and technology (401 start-ups in 2016 vs 273 in 2015); e-commerce, supply-chain management and logistics technology (249 vs 142); professional or consultancy services (180 vs 137); design (158 vs 124); and Fintech (138 vs 86).

Among Fintech start-ups, subsectors included financial software and services, algorithmic trading and algorithm-based portfolio management, payment, wealth management, lending and crowdfunding, cybersecurity and anti-fraud services, crypto-currency and blockchain, insurance, and currency, remittance and foreign exchange.
Start me Up


The developing strength of Hong Kong's start-up ecosystem was evident in the second annual StartmeupHK Festival, held in January 2017. The InvestHK-organised festival drew more than 5,000 participants to events on subjects ranging from retail innovation and fashion technology to smart cities, financial technology (Fintech) and health technology. The events showed current trends and offered a glimpse of what is to come in the not-too-distant future, including the growth of artificial intelligence.

The annual festival is the highlight event of Startmeup.hk, a one-stop portal to the start-up community in Hong Kong, listing the latest start-up events and various resources including government incentive and incubation schemes, accelerators, angels and venture capitalists. It is also a platform for local and overseas start-ups to share their success stories.

Multinational Roots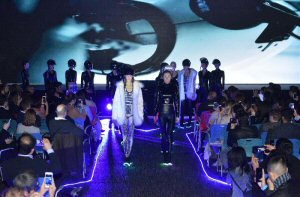 The survey results also found at least 2,039 entrepreneurs involved in the start-ups (some involving co-founders). About 65 per cent of these people came from Hong Kong – either locals or those returned from time abroad. Of approximately 600 non-Hong Kong people in the group, the top-four countries of origin for founders included the United States (20.7 per cent), the United Kingdom (13 per cent), the Chinese mainland (11.3 per cent) and France (10.3 per cent). Others were from European countries such as Germany, the Netherlands and Italy; from Asian locations such as Singapore, India, Japan, Taiwan and Korea; as well as from Australia and Canada.

Mr Ng said it was encouraging to see the level of increase in the number of start-ups in Hong Kong. "It shows that innovative founders aspiring for global markets choose Hong Kong as their base to scale up," he said. "As Hong Kong continues to develop our start-up ecosystem and encourage different technology trends, and given our unrivalled location at the gateway to the massive mainland market, we are optimistic that global founders will continue to invest in and grow their business from our city."
Nest in New Markets
Meanwhile, Hong Kong-based innovation incubator Nest is spreading its wings to regional markets, having just announced an international Fintech accelerator programme in partnership with the Bangkok Bank Public Company Ltd (Bangkok Bank).

Nest will leverage its expertise to assist Bangkok Bank, one of the largest banks in Southeast Asia, to support Thailand's innovation ecosystem by offering high-potential, local and international Fintech start-ups the opportunity to gain validation and scale over an accelerated period. The 12-week programme, starting in June 2017, will see Bangkok Bank, in partnership with Nest, work with up to eight early-stage companies that are looking to accelerate their growth with the support of a leading financial institution.

Bangkok Bank President Chartsiri Sophonpanich said the Bangkok Bank InnoHub program will give local start-ups an opportunity to expand regionally and internationally while offering global start-ups an opportunity to collaborate with Thai and ASEAN communities.

Founders selected to join the programme will gain access to Bangkok Bank's and Nest's global networks of specialists in technology adoption, which will offer strategic advice on preparing for a potential pilot project or integration with the bank. Supplementary curricula, delivered by a team of innovation experts at Nest, and dedicated mentors in the programme will also help start-ups gain ground on their individual objectives.
Building a Network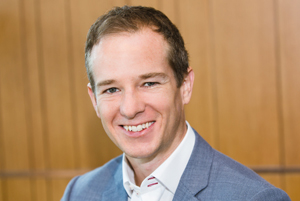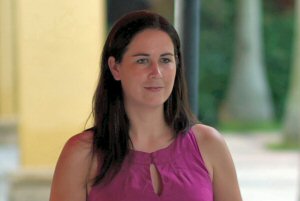 Nest CEO Lawrence Morgan said Nest has successfully run similar programmes with major corporates in Hong Kong, Singapore and Nairobi, Kenya.

"Thailand's start-up ecosystem is going through an exciting period of intense growth and change," he said. "We are excited to partner with Bangkok Bank to build further momentum and deliver value for Thailand and the greater region. For companies selected for this programme, our aim is to not only give them access to opportunities domestically in Thailand, but to create a hub for early-stage companies looking to gain traction in other ASEAN markets."

Niamh Given, Head of Programmes at Nest, stressed that Nest remains committed to Hong Kong as it rapidly develops into a place for innovation and for growing a business. "By entering into new markets such as Kenya, Singapore, Thailand and Korea, we are simply building out a network that both start-ups and corporates can benefit from. We will be announcing our next corporate innovation programme in Hong Kong in the coming weeks."
Related Links
Bangkok Bank
Invest Hong Kong (InvestHK)
Nest