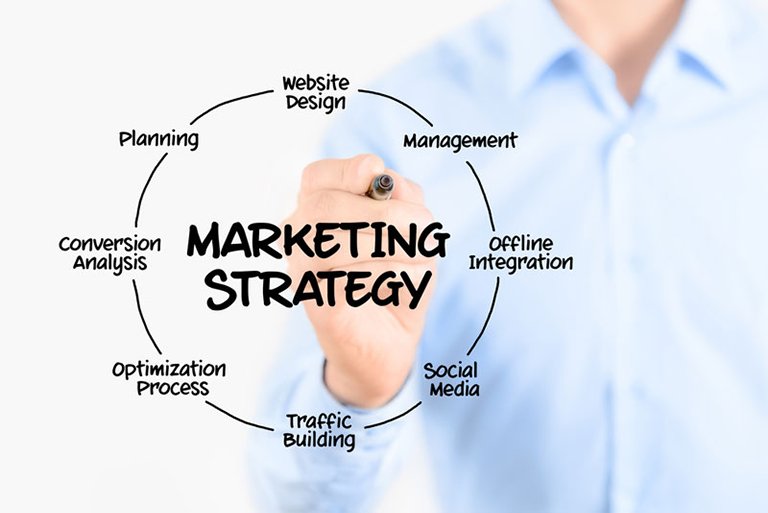 https://hkmb.hktdc.com/en/1X0A9JGZ
E-commerce: Digital Marketing and Data Analytics
In today's digitally-fixated world, every individual website is a veritable needle in a haystack. As such, it's hugely important for companies to have an effective marketing strategy when it comes to driving precisely-targeted traffic towards their sites and, ultimately, to converting browsers into buyers. Even for those businesses that don't trade online, it is still essential to establish some form of digital presence. Given the current fast-moving business environment, it is only those companies that can master the latest developments in marketing and communications, while focusing on a digital roadmap tailor-made for their brands that will ultimately prove successful.
Rise of Digital Marketing
Prior to the digital age, businesses often marketed themselves using large-scale, costly, one-way advertising. Such inefficient and costly marketing techniques often led to a mismatch of supply and demand, a squandering of advertising spend and innumerable lost business opportunities.
The rise of the internet and the emergence of a number of online networking platforms has opened up direct channels through which businesses can communicate one-on-one with consumers, increasing their knowledge of what their end users actually require and allowing them to integrate customer feedback into future product development. Such channels also provide companies with a great opportunity to actively engage with their customers, while building brand loyalty and driving online advocacy.
Indeed, if current trends are borne out, digital marketing will emerge as the primary promotional tool. This is because it allows brand-owners to make a substantial impact on the largest possible target audience within a very short time frame. In this model, offline marketing activity becomes, in effect, a form of a follow-up advertising. All of this has created the demand for a new breed of marketing consultant, one who specialises in digital marketing and can deliver the results businesses require.
Overall, digital marketing is a diverse field, covering an array of requirements and opportunities, including website management, search engine optimisation (SEO), online advertising, social media marketing, blogging, content marketing, mobile marketing, email marketing and video marketing.
Advantages of Digital Marketing
From paper to cyber, from analogue to digital, the world of traditional advertising and promotion has undergone a major paradigm shift, emerging in the bright new form of digital marketing.
Highly Targeted
Digital marketing has the potential to reach customers in a far more targeted way than traditional media, such as television, radio, print or directories, When website content or digital advertisements appear on Google, Bing or Baidu or on such social networks as Facebook, WeChat, Instagram, or Pinterest, the brand and its message will be seen by a group of highly-targeted potential customers, many of whom are already committed to buying. Such a reach is almost impossible to replicate using a traditional marketing approach.
Digital marketing, given its facility to create highly-personalised messages targeting the needs of a distinct audience, is also more likely to offer added value to the customer. As a result, a well-executed digital marketing strategy can give a business the power to compete effectively with larger rivals in a way that was just not possible prior to the digital era.
Building Trust
A well-designed, regularly updated website with high-quality content is one of the best brand-building investments online merchants can make. Such a website adds value and instills in visitors a sense of trust by constantly providing them with up-to-date information on areas they are interested in. It's also often the first port-of-call for consumers seeking particular services or products via search engines or other online channels.
Today's consumers have also becoming increasingly cynical with regard to paid advertisements. Shunning such communications, they instead place their trust in the content they find on online forums, via social media and by word-of-mouth from their circle of friends. Bearing this in mind, a company can maximize the impact of its promotional activities by combining a good-quality website with a consistent online marketing strategy. This approach increases both a company's visibility and its accessibility to potential customers.
Enhancing Customer Engagement
A truly effective digital marketing campaign, encompassing search as well as social, mobile and video platforms, can greatly enhance any brand's engagement with its customers. Whether via email newsletter subscriptions, discussions on social media platforms, opinions shared on a blog or through YouTube video clips, digital marketing makes it easier for businesses to communicate with both current and prospective customers.
By embracing digital marketing, a brand can encourage its followers and end users to visit its website, read about its products, rate them, buy them and ultimately provide positive feedback to other prospective customers. Additionally, a commercial post on social media can spread very quickly, with many people reading the message and then liking it or sharing it with friends.
Measurability
Perhaps the biggest advantage of digital marketing over more traditional promotional techniques is the ease with which any campaign's effectiveness can be tracked and measured. It is almost impossible to assess the impact of traditional marketing campaigns with the same degree of accuracy. Indeed, there is no practical method of tracking whether people have opened an item of direct mail, read a newspaper advertisement or watched a television commercial without flicking channels.
In the digital sphere, though, marketers can find out exactly how many times their marketing messages have been displayed to potential consumers, including exactly how many times these potential customers have subsequently clicked through related banner ads. Furthermore, they can tell exactly which web pages people then visit after clicking and how long they have stayed on any given page.
Again thanks to the power of digital marketing, online merchants are able to determine their exact number of unique online visitors and subscribers, identify their peak trading times and assess their conversion rates – and all at the click of a button. In short, digital marketing allows marketers to make a real time assessment of what is working and what isn't. This then allows them to rapidly adjust their marketing strategy in order to achieve the best possible results.
Opportunities Presented by Digital Trends
A number of current digital trends are generating unprecedented opportunities within Hong Kong's marketing and advertising industry:
SEO and Advertising
SEO encompasses a wide methodology of strategies, techniques and tactics that can all be employed to maximise the number of visitors to any given website, primarily by securing a high-ranking on the results pages of popular search engines. Today, effective SEO is considered to be of paramount importance for the success of any business. This is even true for non-e-commerce companies as SEO improves the chances of any site, company or product being found by potential customers. In fact, if a company does not rank highly on Google for any search related to its core business, it stands to lose out on a substantial portion of potential earnings.
In terms of digital marketing, there remain huge differences between the Chinese mainland and the rest of the world. While Google maintains a stranglehold on the global internet search arena, Baidu has the upper hand in China. Similarly, the WeChat messaging app, dominates in China, but is all but invisible elsewhere. This has made online marketing in China something of a challenge for overseas companies and, indeed, vice-versa.
In this regard, Hong Kong is in an excellent position help to bridge any gap. With many years of experience in a variety of markets and with strong their Asian business networks already in place, Hong Kong's marketing firms are well-placed to help clients identify and work with the relevant global and regional digital advertising channels. AsiaPac, for instance, a long-established authorised reseller for Google, Yahoo, Baidu and eBay, works with many Hong Kong and global clients, helping them to access the mainland market through the use of SEO and online advertising.
Mobile Marketing
Over recent years, there has been a massive growth in mobile video consumption around the world, with Hong Kong proving no exception. In some way, mobile video viewers can be regarded as a 'captive' audience. When TV commercials begin, many people look down at their phones while, on the bus or subway, people tend to focus on their digital screens instead of the advertisements around them. Taking advantage of this prospect of undivided attention, advertisers use mobile video as an effective way of reaching their target consumers, especially traditionally hard-to-reach teenage consumers who are seen as being constantly on the move. As a result, the growing uptake of mobile marketing is expected to remain one of the key digital trends.
Indeed, earnings from mobile advertising are now outpacing desktop-based advertising revenue, with the popularity of 'phablets' (large-screen smartphones) continuing to spur the growth of mobile marketing and promotions. At present, a variety of mobile promotional tactics are in use by both global and local businesses. These include 'instant winner' promotions, mobile coupon incentives, participation contests and user polling apps. The application of all of these has clearly demonstrated that mobile marketing can yield tremendous results for marketers.
O2O Marketing
Standing for both offline-to-online and online-to-offline retailing strategies, O2O integrates digital sales channels with bricks-and-mortar stores through a combination of online and offline activities. Mobile usage, cloud computing, e-wallets, big data, augmented reality (AR) and the Internet of Things (IoT) all have the potential to feed into the O2O model. As a result, the practice is now flourishing around the world, becoming something of a game changer in the Chinese marketing arena.
Many mainland Chinese communities have swiftly taken to the O2O model. As a result, the practice is now maturing and a market is gradually coalescing that could eventually even overtake Taobao, Alibaba's e-commerce platform, which currently has an estimated value of trillions of RMB. Already, O2O commerce is stealthily penetrating every aspect of the daily lives of many Chinese people.
In many ways, the mainland's e-commerce landscape is unique ̶ from the social media platforms favoured, to the design and content of websites and the promotional strategies adopted. While most small businesses in Hong Kong still focus on simply getting online, mainland merchants are gaining synergy by integrating their online networks with offline networks in order to create a seamless customer journey. This has created the need for a new breed of marketing experts, individuals capable of harnessing the technology behind the O2O ecosystem, as well as understanding the unique behavior of mainland customers.
One such company, the Source Network Media Group, has proved to be a pioneer in providing one-stop O2O marketing for businesses in Hong Kong and abroad, allowing them to effectively tap into the vast mainland market.
Key Opinion Leaders
The rise of dedicated social media platforms, such as Facebook, Instagram and Twitter, has facilitated a rapid growth in online peer-to-peer communications Today, everyone has the potential to become a Key Opinion Leader (KOL) – that is, someone who talks about their interests, shares their experiences and offers critiques of various subjects via digital platforms – as long as their blogs and / or videos attract a healthy community of followers. In fact, in the digital realm, KOLs appear to be becoming more influential than celebrities or journalists who are active within the mass media.
Engaging with KOLs has therefore become a significant new option for marketers looking to target a specific audience group. Marketers, however, should bear in mind that, for the most part, KOLs are not driven exclusively by money, instead remaining somewhat discerning with regards to what would interest their followers. Rather than resorting to push tactics, brand owners and marketers are advised to develop a focused and creative marketing strategy, while simultaneously finding effective ways to help KOLs better connect with their audience.
Consumer Data Analytics
Any marketing campaign, be it traditional or digital, can only be effective if its advertisements or promotions reach the appropriate demographic. Instead of spending large amounts of marketing dollars on the mass market, brand owners can make use of a consumer's data in order to improve the effectiveness and efficiency of their marketing efforts.
In this increasingly connected world, companies can gain access to social media information and other large data sets, information referred to by the catch-all term of big data. Such information can include details of consumers' online searches, internet browsing habits, purchasing history and far more. Adding to the reams of data collected by their own websites, companies have access to this wealth of big data, all of which can help them to identify the profile of a specific group of consumers, as well as the best ways to approach them.
Most companies collect data from multiple channels – their own website, CRM systems, marketing automation software, social media sites, call centre software and so on. All of this data, when used effectively, can provide key insights for marketers, which can then be utilised to create more effective advertising campaigns. This is regardless of whether these campaigns are launched via email, social media or native advertising.
The combination of big data and advanced analytics offers companies countless opportunities across the value chain. One of the most lucrative opportunities is the facility to create personalised marketing.
A number of Hong Kong companies are now riding the wave of big data analytics. NDN, for example, a Hong Kong-based marketing agency, is using data-derived insights to drive strategy and creativity. Another company, Radica, offers its clients highly-personalised email marketing and database marketing services, while a third business, Clix, is utilising advanced analytics techniques to monetise its clients' data.
Information Technology
Advertising Services