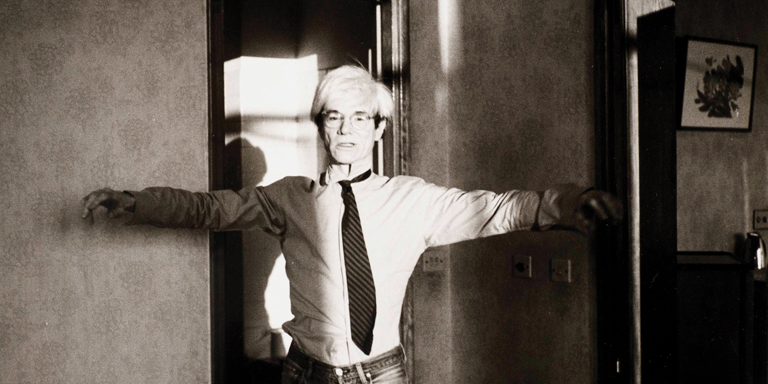 https://hkmb.hktdc.com/en/1X0A9A7Z
Larger than Life
With Art Basel and Art Central around the corner, the Hong Kong art season is about to kick off.
For art lovers in Hong Kong, there is no better month than March, as mega show Art Basel arrives in the city and a host of other art-related events kick off, including Art Central and exhibitions from local and international galleries around the city.

The fifth edition of Art Basel in Hong Kong, opening 23 March at the Hong Kong Convention and Exhibition Centre, will feature 242 galleries from 34 countries and territories, with a new section, Kabinett, presenting curated exhibitions in an architecturally delineated space within their booths.

Art Central (21-25 March) will feature more than 100 international galleries, 75 per cent of which will hail from the Asia-Pacific region. The show's third edition will feature highlights such as an interactive sound installation by Japanese artist Yuri Suzuki.

Art aficionados can also travel to the south of Hong Kong Island to check out the inaugural exhibition at the new de Sarthe gallery in Wong Chuk Hang, where more than 20 art galleries are already based. With warehouse spaces that can host large installations, the area could soon rival Central as the city's major art district.
Warhol's China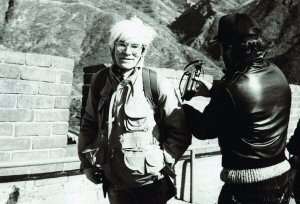 One of the most hotly anticipated exhibitions to open this month is Warhol in China, a photography show comprising a rare collection of more than 200 photographs taken by pop-art king Andy Warhol during his trip to Hong Kong and the Chinese mainland in 1982. Presented by global auction platform Phillips in collaboration with the Mandarin Oriental, Hong Kong, where the late artist stayed during his visit, the exhibition will be held at the hotel from 20 March to 2 April. The works will be auctioned by Phillips on 28 May, with estimates starting at HK$50,000.

The exhibition/auction follows the outstanding results Philips received last November at its inaugural Hong Kong auction, which achieved a 96 per cent sell-through rate by value. There is also increased demand in Hong Kong and the mainland for pieces by top international artists, says Charlotte Raybaund, Specialist, Associate Director, 20th Century & Contemporary Art. One of the images that Ms Raybaund is most excited about is a shot of Mr Warhol on the Great Wall in typical tourist mode, posing for a photo with a rucksack slung across his back – an unusual pose for the pop artist.

Ms Raybaund says there's long been keen interest in the pop art king in Hong Kong and as Philips is also seeing more interest in photography across this region, the exhibition also caters to that trend. "People are realising that photography takes a lot of skill and artistic direction, and I think this is being bolstered by the fact that there's now more photography fairs in the region."
New Art District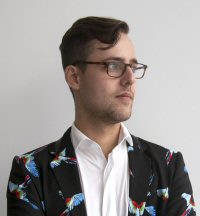 The latest addition to Wong Chuk Hang's burgeoning art scene is French import de Sarthe gallery, which will open its second Hong Kong space in the neighbourhood.

Slated to be Hong Kong's largest gallery at almost 10,000 square feet, its inaugural exhibition, Reversal Ritual, will include works by five up-and-coming Chinese artists: Liang Ban, Mak Ying Tung, Tong Kunniao, Wang Xin, and Xin Yunpeng. The show addresses the concept of "Carnivalesque," an expression, developed by literary critic Mikhail Bakhtin, of an alternative world liberated from the social, political, cultural and religious structures.
"Carnivalesque is about subverting cultural norms, and I see a lot of that among the younger generation of Chinese artists – being grotesque and absurd for example – and this exhibition will highlight that trend," says Gallery Director Willem Molesworth.
>>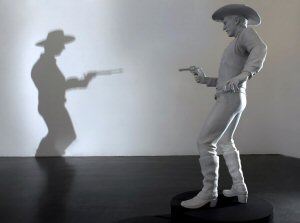 The exhibition, says Mr Molesworth, could only have been hosted in its new, expansive space as four of the works are installation-based. This includes Xin Yunpeng's pair of cowboys straight out of a classic American western with their guns drawn. "As they spin, the question is who they'll be interacting with – each other, the viewers – and we've placed them in a room of mirrors so it'll create a very strange, other-worldly effect," he says. Another highlight is Mak Ying Tung's recreation of a 1980s karaoke stage, which will encourage people who visit the exhibition to step up to the stage and sing.

Mr Molesworth says Hong Kong's art audience expects more than what's already available in other major creative centres. "They no longer want to see art that's already been shown in New York and Paris; they want to see pieces that are new and cutting-edge."

He adds that its inaugural exhibition is a typical representation of upcoming offerings, as it will focus on hosting large-scale, academically significant pieces. "Now we have the space, we're not going to hold back."
Niche Offerings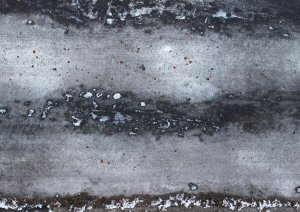 The diversity in Hong Kong's art offerings signals the growing maturity of the city's art market. Chai Wan gallery Artify, for example, is hosting an exhibition we're all right here by Hungarian photographer Bence Bakonyi. The 16 March to 13 May show documents asphalt surfaces in small villages around Central and Eastern Europe, featuring close-up images that have an abstract expressionist feel more akin to a painting than a photo.

Gallery Director Cherry Ho is confident that many Art Basel and Art Central visitors will find their way to the exhibition. "Based on our previous experience, there's a lot of interest in art across the city this time of the year and people naturally flock to exhibition openings, galleries and studios during this period. It's an exciting time for the arts in Hong Kong."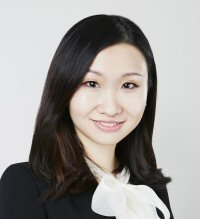 Mr Bakonyi made his Asian debut three years ago with his exhibition The Presence at Artify. "His work generated a lot of interest at the previous show, which is why we've teamed up to do this second solo exhibition with him. His works are very unique and I've never seen something similar in Asia before, so I think he has great potential to be popular in the region" she says.

During the art fair period, Ms Ho says the gallery also plans to stage several solo shows with local artists and will exhibit at the Affordable Art Fair, which opens later in the art season on 19 May.
Related Links
Art Basel
Art Central
Artify
de Sarthe Gallery
Phillips