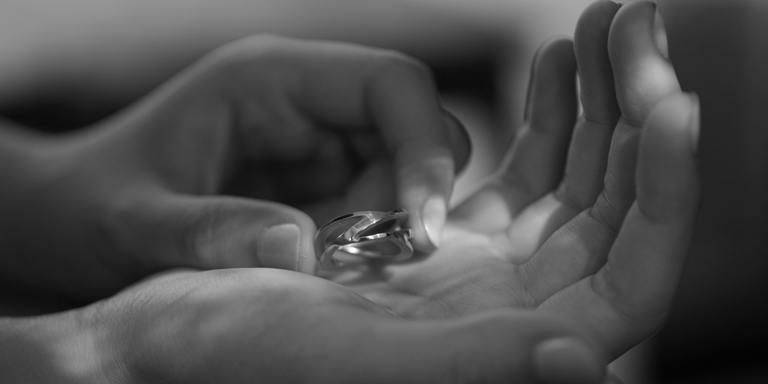 https://hkmb.hktdc.com/en/1X0A93GB
Homegrown Jewels
Hong Kong's emerging designers are adding lustre to the city's vibrant jewellery sector.
The centre of all things gem-related in Asia, Hong Kong plays host to some of the world's most esteemed jewellery fairs, including the March HKTDC International Jewellery Show and the Hong Kong International Diamond, Gem & Pearl Show. The city also attracts some of the world's most famous luxury jewellery brands to its high-end shopping malls, while local chains such as Chow Tai Fook have extensive networks of stores across the region.

The city's leading department stores, including Lane Crawford, meanwhile, are championing homegrown jewellers such as Carmen Chan and Taara. Independent jewellery boutiques from Dickson Yewn, whose China-inspired pieces have been worn by former US First Lady Michelle Obama, and the eco-conscious niin, further illustrate there are more local jewellery designers worth discovering.
All Things Silver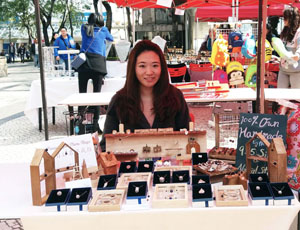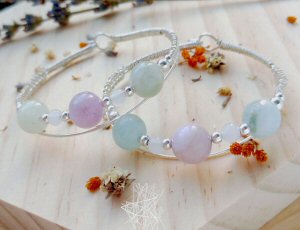 One of the newest additions to Hong Kong's independent jewellery scene is Opsy Craft, which was launched in 2016 by Danica So. From her dining room table, Ms So creates silverwire-based pieces, including her popular bracelet collections and hanging earrings. She says price setting has been the biggest challenge of bringing her brand to market. "Most customers want good quality at a relatively low price. However, as a designer with my own brand, I need to factor in the great deal of time I spend on each piece when I set the prices, as well as the creativity I put into designing each product."

Ms So says customers have become more aware of environmental issues and seek eco-friendly pieces. "People are more interested in recycling, and more brands are using recycled materials in their products or incorporating natural resources into designs." Some pendants from her SilverClay collection, for example, feature leaves in the design. "The leaves are coated with many layers of paste-form silver to build up the hardness while keeping the pattern and the fine details of the leaf itself. After customers learn about the journey of this pendant, they become interested in knowing more about the philosophy of my creation."

To raise brand awareness, Ms So participates in farmers' markets, including The Terrace Weekend market at the Peak Galleria and at the Pier 7 in Central and The Lohas in Sheung Shui. "The best outcome of joining different markets is to communicate with customers and witness their reaction to your pieces, and some of their opinions provide inspiration to me. This is not possible to do with conversations through online shops," says Ms So, whose creations are mainly sold through Facebook and Instagram, in addition to specialist websites for handmade products such as Pinkoi and Creema. While the majority of her customers come from Hong Kong, she recently received some orders from Taiwan.
DIY Approach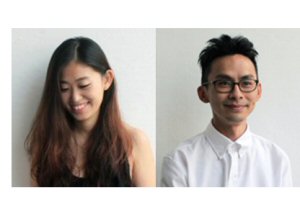 Founded by jewellers Belinda Chang and Hugo Yeung in 2014, Obellery has a presence at PMQ, which stocks works of local artists. Obellery also organises jewellery and metal workshops, including its popular silver ring-making workshop. The beginners' course allows students to take home a sterling silver ring upon completion of the three-hour seminar.
"We also offer special workshops in collaboration with individual artists, and these courses are often related to the artists' own expertise. Most recently we featured Jade Wong, an emerging jewellery artist, to conduct a signet ring workshop," says Ms Chang. As the artists that Obellery represent are all independent creatives, their works show greater diversity and innovation than many jewellery brands, she adds.
Among the advantages for a jewellery brand being based in Hong Kong, according to Ms Chang, is the city's cultural diversity, and residents constantly exposed to exciting new products and ideas. "Obellery's purpose is to promote contemporary and innovative wearable objects to the public, and we believe that Hong Kongers' willingness to accept new things is an attribute that works in our favour."

To raise Obellery's profile abroad, Ms Chang will participate in Tranoi Paris in March and Meetscal in Aoyama, Japan in April. The company will also offer more jewellery workshops and conduct more collaborative projects with individual jewellery artists.
Charitable Focus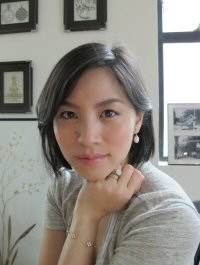 Candice Luk intended to start a jewellery line in New York after studying jewellery-making there, but ended up moving back to Hong Kong to establish her eponymous brand. With a high-end feel, its seven collections are based around yellow gold and diamonds, with hand-hammered bezel settings for a vintage vibe. An ode to workbenches and tools, the Harper Collection is the most sought-after, particularly the Nut Rings.
"I really appreciate that my company is based in Hong Kong," says Ms Luk. "It's the centre of the jewellery industry in Asia, and it's incredibly helpful to have so many resources and wholesalers and jewellery fairs here. I've also found that the openness to independent design has grown a lot since I started the company," she says.

After launching in 2008, the company's pieces were stocked by Lane Crawford a year later. "It was a very important partnership as it was my first introduction to the retail world and they were my first stockist. It was great exposure for my brand." Ms Luk now sells her jewellery solely from her showroom in Sheung Wan. "I wanted the direct relationship with the customer, and to offer my clients the best pricing and personalised service. The vibe I try to instill is similar to visiting a friend for a cup of tea while also looking at jewellery," she explains.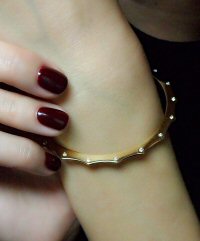 Ms Luk's company is also focused on social causes, which is why last year she established the Kind Heart Collection. The designer collaborated on a bracelet project with American-British actress Gillian Anderson and Jeffrey D Brown, the Director/Producer of the movie Sold, which highlights the story of child sex-trafficking in Nepal and India. All proceeds go to the Taught Not Trafficked campaign.

"The campaign is to help fund schooling and education in Nepal, specifically human trafficking awareness, to help prevent children from being trafficked in the first place," says Ms Luk. "This project has given me a renewed sense of purpose for the company, and I hope to add more philanthropic projects to this collection in the upcoming year."
Related Links
Candice Luk
Obellery
Opsy Craft