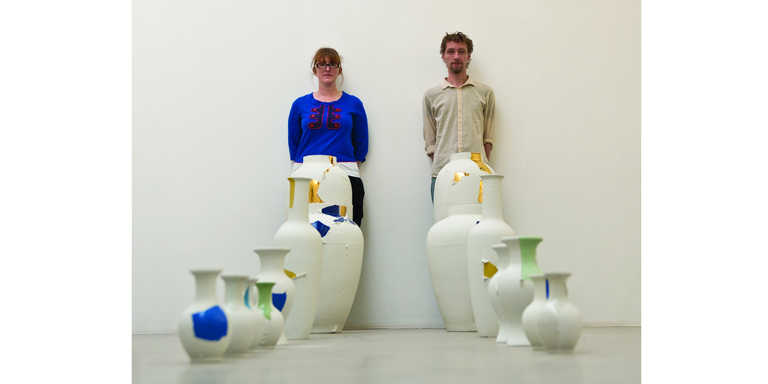 Ceramic Style
Latitude 22N is putting Hong Kong pottery on the map with its innovative designs.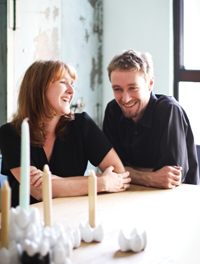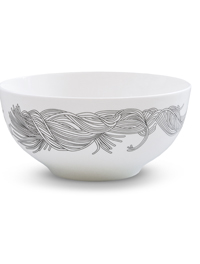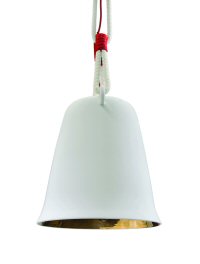 Named to reflect Hong Kong's coordinates on the world map, Latitude 22N was founded in 2008 by Hong Kong-born Swiss Julie Progin and American Jesse McLin. The company is based in an industrial building in Chai Wan on Hong Kong Island, where the duo produces a limited amount of pieces and prototypes for bespoke orders.

Most of the production is completed in factories in the Chinese mainland city of Jingdezhen – often referred to as the birthplace of porcelain. From there, the duo creates distinctive lighting, dinnerware and home décor for local and international clients. Singapore, South Korea and Taiwan have consistently been their best markets, but there's growing interest from Australia and New Zealand in the past year. Collections such as Foxtail & Broomcorn, produced for a local noodle chain of the same name, feature bowls with playful designs, while its Ding Pendant Lamp is a stripped-down version of a temple bell.

On their frequent trips to Jingdezhen, the artisans have documented the changing face of the mainland city in a series of artwork exhibit "Fragments," which captures the break and decay of porcelain moulds in Jingdezhen, went on display at M+ Museum at the West Kowloon Cultural District as part of its "Shifting Objectives" exhibition last November.
Gateway to Manufacturing
The company's co-founders met while studying in New York and decided to move to Hong Kong after realising the challenge of gaining a foothold in New York's already saturated market. The business took over the space that used to house Ms Progin's family business.

"The process of setting up a business in Hong Kong was very simple," says Ms Progin. "We came here with an idea of what we wanted to do, a business plan, a brand name and concept and within a week, we were set up to operate," she adds.

"Starting a business in New York is a nightmare of paperwork and hiring lawyers and knowing exactly what kind of business you'll be running. Here, the government makes it very easy [to set up a company]," says Mr McLin.

Finding small ceramic factories to work with was another reason for basing their operation in Hong Kong. "In Asia, there's an endless supply [of ceramic factories]. There's China, but you can also find them in Thailand, Korea and Japan, and all have the most amazing skills and craft. We knew we would struggle in the US with this, and it drives up cost, so we're limited to what we can actually make. It's been very inspirational being here and traveling to Jingdezhen and getting to know the local craft and skills," says Ms Progin.
Local Collaborations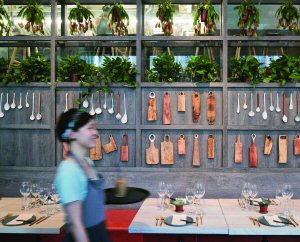 The company has collaborated with like-minded businesses in the city. "To work closely with people building a hotel [as it did with the boutique Kowloon hotel Tribute], something like that would be very unlikely in New York, especially if you're starting out," says Ms Progin, adding, "It's been amazing meeting all these people who believe in what we do, and who can see it adds value."

One of its more recent collaborations was with private kitchen Sook, which hosts supper clubs and pop-up dining events. Founder Mina Park was looking for a collection that was reasonably priced and not too fragile for her Korean supper club events. "I wanted to create bespoke tableware that I could use for events and potentially a restaurant," says Ms Park. "A Korean meal is made up of so many dishes – soup, rice, various side dishes, tea – so you need a vast number of plates and bowls per person. I typically have 35 to 40 people at my supper club dinners, which can require hundreds of pieces."

Peggy Chan, owner of vegetarian restaurant Grassroots Pantry, planned to commission the pair on a range of tableware, but was drawn to some rustic-looking utensils instead. "In our studio, we always keep a table of experiments – things we just try out and have fun with – then take them home to test. Jesse made a bunch of spoons and forks because we cook a lot. Peggy saw them and was like, 'wow, this is me,' as it was all very handmade. She had an empty wall in her restaurant, so we made all these forks and spoons for her," says Ms Progin.
Spreading the Word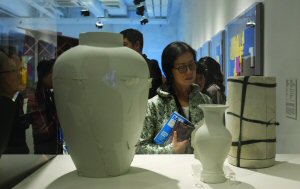 To raise brand profile and heighten awareness of ceramics in the city, the pair occasionally gives talks, including a recent one in conjunction with their M+ exhibition. "We were invited by M+ to give a studio tour and share our stories with the public, and give a talk at the PolyU School of Design along with designers Alan Chan and Lee Chi-wing, both of which acted as an amazing platform to reach out on a more in-depth level. We've had amazing feedback thus far and we're confident that more work will come from it in the next few months," says Ms Progin. The pair will also give a talk on global craft at Design Shanghai's forum on 10 March with Sasha Young, founder of online design store Wright & Smith.

Latitude 22N will also be part of a local group involved in a travelling exhibition organised by the Hong Kong Design Centre. The show will be staged in Milan, Hong Kong, Seoul and Chicago respectively in April, June, August and October 2017.
Related Link
Latitude 22N
USA
Hong Kong
North America