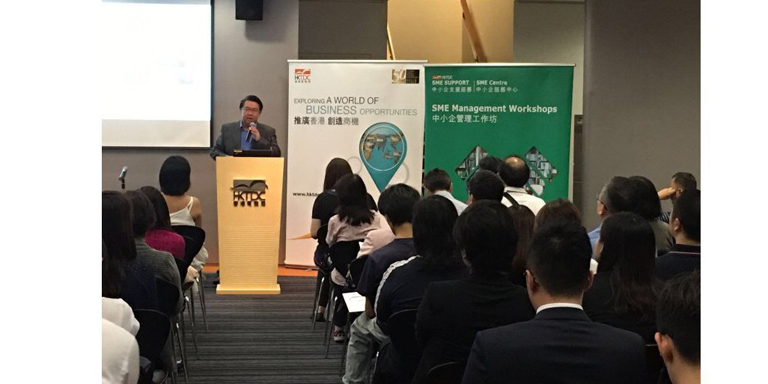 https://hkmb.hktdc.com/en/1X0A8W0C
Online Branding
In today's digital age, innovative marketing services are readily available for SMEs.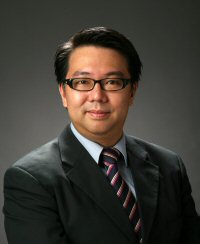 Digital advertising spending in Hong Kong is expected to hit US$748 million by 2020, according to a new report by research firm eMarketer. Online marketing will be an even bigger trend elsewhere in Asia, including Southeast Asia, representing new opportunities to tap middle-class consumers in the region.

Rex Ma, co-founder and Managing Director of digital marketing communications consultancy iGen6 New Media Group, offered his insights at an HKTDC SME management workshop last June, to help companies explore innovative online PR and branding. He explains how SMEs can harness the power of digital marketing.
How is new media impacting traditional forms of marketing and advertising?
New media is posing a challenge to traditional media. When it comes to advertising, many clients are indeed shifting their resources to new media, and the proportion of traditional advertising media has been decreasing from 70 to 80 per cent a few years ago to 40-50 per cent. Hard-sell advertising has now transformed into soft-selling with content marketing. Micro-movies, blogs, and captioned photos are used to convey marketing messages. There are digital branding practices working in omni-channel platforms available in the market, such as our company's platform, iGen6agon, to provide complete and cost-saving innovative branding services.

How is this marketing trend playing out in Hong Kong?
Hong Kong has a high penetration rate of smartphones, and many Hongkongers are active users of at least five social media platforms. To contribute to successful PR online, the first and foremost requirement is to stay close with the target audience, and social media provides a good communication platform to achieve that.

Traditional websites tend to disseminate information one-way. However, social media or new media, places emphasis on the exchange of information and communication. With these online interactions, companies can understand their users/clients better while collecting and analysing big data for business decisions.

How can SMEs make the most of this digital trend?
New media provides a vast amount of big data for analysis, such as the number of "likes," "comments" and "share" of each post. To run and manage a brand's social media, one must frequently review statistics generated in order to make timely revisions of their marketing content to attract more fans.

When companies devote resources to online branding on specific social media platforms, they can access and manage settings, including demographics, interests of their target audience, and how people can view the branding messages on their laptop or phone. In terms of the Internet branding model, companies may choose to use CPM ("cost per thousand") or CPC ("cost per click") based on different promotion needs. The former refers to the cost of an ad reaching 1,000 members of an audience, while the latter refers to the cost an advertiser pays a publisher when the ad is clicked.

Tell us about the trend towards personalised branding service.
According to statistics, mobile applications with the fastest growing usage rate in the United States in 2015 are under the "personalisation" category.

E-commerce is not merely about buying and selling, but offering personalised choices to users, which would bring greater business opportunities. Companies and brands must first create their own character, quality and style before considering which new media to use to bring unique user experience and communication.

Can you please cite an example.
We are the licensing agent for Old Master Q, a 50-year-old local cartoon character, as well as well-known international ink-colour painter Lam Tian Xiang, and other creative brands from Taiwan. We launched a series of mobile apps and leveraged social media through our iGen6agon platform to offer a brand-new experience to customers. The campaign was so successful that iGen6 was among the top-five finalists of the PRWeek Awards Asia 2013 in the Arts, Entertainment & Media Campaign of the Year category.

What's your advice for SMEs?
Preparation work is important to devise appropriate PR strategies using new media. Therefore, companies should develop a deep understanding of the needs and interests of their target audience, be familiar with the popular keyword searches, and create attractive content with an eye-catching headline and message for more effective communication.

All companies can be a driving force of the cultural and creative industry as long as they can create innovative branding and marketing content and have the information disseminated to their target audience via new media.
Related Link
iGen6 New Media Group