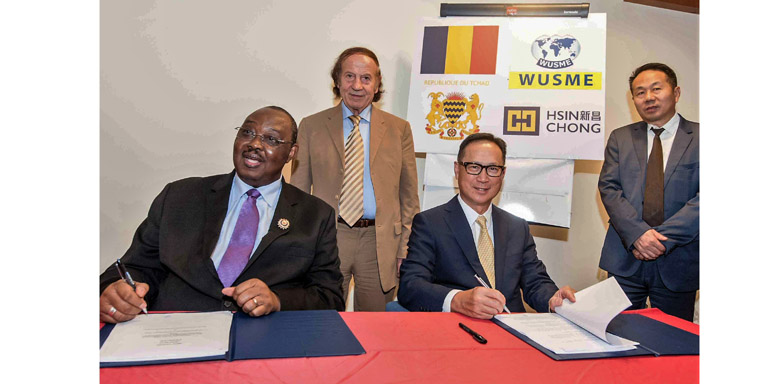 https://hkmb.hktdc.com/en/1X0A8I1H
Bridging Opportunities on the Belt and Road
A Hong Kong construction and property firm is tapping opportunities arising from China's economic development initiative.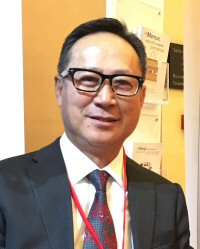 Hong Kong public infrastructure expertise is set to play a pivotal role in Central Africa following the signing of a memorandum of understanding between the government of the Republic of Chad and Hong Kong's Hsin Chong Group. The agreement, inked last July, will see Hsin Chong carry out construction and engineering projects in the Central African nation under Chad's current five-year plan to develop public infrastructure. The multi-billion US dollar project involves building roads, railways, housing and other public facilities.

"This MOU is a landmark achievement in our efforts to pursue international projects under the Belt and Road Initiative," said Joseph Choi, Executive Director and co-CEO of Hsin Chong, who signed the agreement with Dr Haroun Kabadi, President of the National Assembly of Chad. "It is also an important recognition of Hsin Chong's solid experience in managing construction projects in overseas countries."

Over the past 77 years, Hsin Chong has taken part in major construction and infrastructure projects in Hong Kong and elsewhere in the region, including in Macau and the Chinese mainland, as well as Southeast Asia and the Middle East. In 2010, Hsin Chong provided consultancy services for the system design and construction management of Saudi Arabia's Al Mashaaer Al Mugaddassah Metro Project to relieve congestion during the annual hajj.

Engineering experts and management staff from Hsin Chong worked with the main contractor, the China Railway Construction Corporation International (CRCCI), to construct the Al Mashaaer project. For the Chad project, Hsin Chong is again teaming up with the state-owned firm, which has more than four decades of experience working in the continent and has thousands of workers already stationed in Africa.
Vision 2030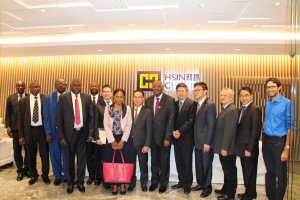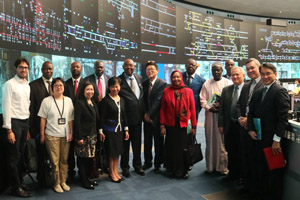 According to Mr Choi, the Chad project came about through Dr Gianfranco Terenzi, the former President of the southern European state of San Marino, and now President of the World Union of Small and Medium Enterprise, who identified several African countries that were actively pursuing infrastructure modernisation in their countries. "After several rounds of discussions, we met with Chad officials in San Marino, where we drafted the MOU to help Chad with their 2030 Vision, which is a 15-year plan to be implemented in three phases," said Mr Choi. The MOU covers projects under the first phase, of which Hsin Chong will undertake construction of roads and railway lines near the capital, N'Djamena, linking to neighbouring countries and their ports.

Putting the plan into action, a top-level Chad delegation travelled to Hong Kong last November to meet potential stakeholders, in particular, financial institutions interested in funding the projects. Hsin Chong also arranged for the nine-member delegation to meet with representatives from the Hong Kong Trade Development Council (HKTDC), who briefed Chad officials about other opportunities arising from the Belt and Road Initiative. They also met with rice experts from the Chinese mainland to explore the potential of developing a rice agriculture industry in the African nation. And delegates were given a bird's eye view of Hong Kong's world-renowned mass-transit rail system. "We did not just talk about business," said Mr Choi. "We also showed them connectivity, what a well-planned and operated infrastructure network looks like, and what it means for a city and how it allows people to move around."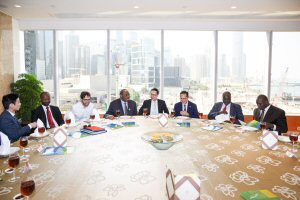 The delegation came away from the visit, "totally impressed" with Hong Kong. "They couldn't believe that Hong Kong's railway network carries more than five million people a day with over 99 per cent reliability."

The visit, according to Mr Choi, highlights Hong Kong's importance as a connector for countries eager to tap opportunities arising from China's Belt and Road Initiative. "Through this Chad initiative, we are bringing many different professionals and expertise in Hong Kong to offer Belt and Road countries a service to realise their needs."
Hong Kong as Super Connector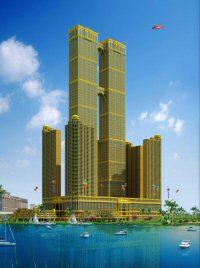 Chad is Hsin Chong's first African venture, with talks also underway on other infrastructure projects in partnership with the mainland's CRCC in Morocco and the Ivory Coast. The projects are part of the Belt and Road Initiative to improve connectivity to countries along the Silk Road Economic Belt and the 21st century Maritime Silk Road, which stretch from China, through Europe and Africa.

Hsin Chong has been actively pursuing additional opportunities arising from the Initiative in Myanmar and Cambodia. It was appointed as Construction Manager for what will be Cambodia's tallest building, the Thai Boon Roong Twin Tower World Trade Center Project.

"Belt and Road is about building infrastructure for these countries to improve their economies through trade. It's about what the infrastructure can bring to the people, productivity, movement of people and trade.

"Hong Kong has many connections in different professional areas," Mr Choi said. "We know where all the different pieces are. We can facilitate the connections in order to make it a reality because we can't build railways or any major infrastructure if there is no funding or development of resources to pay for the funding.

"We see what it's about. This is a reflection of what the Hong Kong Government has referred to as our ability to play a super connector role. But this has come together naturally because it made sense."
Related Links
Belt and Road portal
Hsin Chong