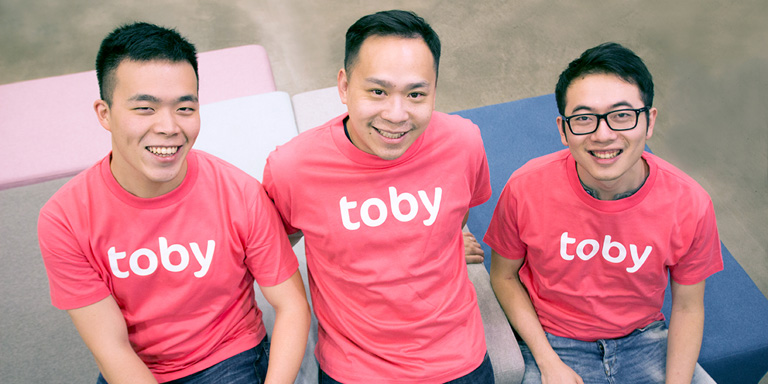 https://hkmb.hktdc.com/en/1X0A8972
Hello, Services
A Hong Kong-conceived online platform aims to become the "Google of services."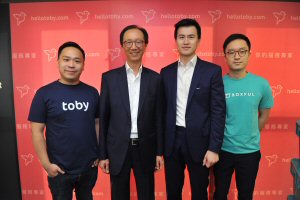 Consumers can buy just about any product online these days, and have it delivered to their door. Buying services is another matter. HelloToby.com, a new kid on the e-business block, fills that gap. As an online marketplace for services, it connects customers with providers that can help with an infinite array of tasks, while presenting a platform to help Hong Kong SMEs and freelancers to win business.

The business is headed by three partners: Ed Tam as CEO, Jason Zheng as Head of Product, and Kevin Kuo, Head of Strategy and Operations. In a twist to the usual entrepreneurial journey, these partners didn't even know each other until May, when they were introduced by the venture's investment backer and mentor, New Frontier.

New Frontier is a Hong Kong and Shanghai-based venture builder co-founded in 2016 by a consortium of experienced entrepreneurs, business executives and investment professionals. It operates under the auspices of Antony Leung (former Hong Kong Financial Secretary and current Nan Fung Group Chairman); Carl Wu, former Managing Director of global investment company Blackstone; and Norman Cheung, CEO of Boxful.

"Hong Kong is full of skilled and talented professionals who spend immense time, effort and money on finding customers and facilitating transactions," said Mr Leung, who's New Frontier's Chairman. "HelloToby is an innovative platform that efficiently creates substantial new employment opportunities for their skills, while also ensuring that customers receive the best possible services."
Instant Introductions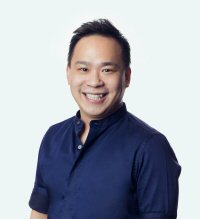 HelloToby is the latest in the group's portfolio of start-ups, launched after Mr Tam, Mr Zheng and Mr Kuo, with a wealth of business experience between them, were talent-scouted as the team to take the venture forward. Eight-and-a-half weeks later, in August 2016, HelloToby was launched as a bilingual platform with some 1,000 services providers initially. In the first six weeks, it made more than 6,000 customer introductions, and to date, has generated more than HK$2 million in service transactions. A growing list of providers on board include tradesmen, business assistants, tutors, wellness coaches, wedding planners, dog sitters, interior designers, event organisers.

Mr Tam is a product design and marketing specialist who ran his own design studio in the United Kingdom before returning to Hong Kong. The city's services industry accounts for more than 90 per cent of Hong Kong's GDP, "and yet there are very few notable platforms facilitating the purchase of services," he said.

"HelloToby was created to simplify and speed up the process of finding and connecting with skilled local service providers," he said. "It also offers an opportunity for SMEs, freelancers and talented individuals to find more full-time or part-time employment opportunities for their skills online. Through HelloToby, we have made this process easy, transparent and totally accountable."
Full Suite of Services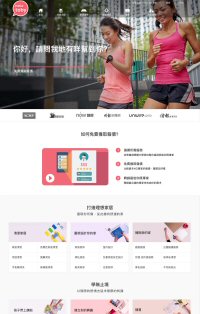 There are already apps in the marketplace that connect users with specific providers, such as tradespeople, but HelloToby's partners gleaned through research that there is much business "leakage" through these sites.

For instance, you might find a plumber to fix a job at home, but that's where the relationship ends. "We want to become 'the Google of services' – so whenever you think of a service you need, you think of HelloToby," Mr Tam explained. "If you come to us today for a household task, tomorrow you'll be back for a lawyer or accountant, and later you may plan your wedding with us."

The site is free for customers to use, with its income generated from fees paid by the service providers when they bid for jobs.

Customers post a service request on HelloToby.com, and start to receive quotes "within minutes" from up to four verified service professionals, Mr Tam said. "They then connect with their chosen professional and talk directly with them through TobyChat. Once the job is done, you pay the provider directly – there's no charge to users of HelloToby.com."

In the case of larger jobs, such as home renovation, the consumer is asked specific questions relevant to suppliers, such as size of the home, budget for the project, date required and location.
Professional Integrity
Suppliers are required to provide proof of their qualifications and/or visa status. However, customer reviews posted on the site are expected to form what the partners consider "the lifeblood of our platform."

"We are a social media platform disguised as a services platform," Mr Tam said. "Feedback from real users is so valuable to their peers. Ultimately, we think our platform can raise the service standard in Hong Kong."

The partners believe they have the perfect business model for Hong Kong, where residents who have a high per-capita income, but are time-poor, will willingly pay for convenience.

The Hong Kong-based start-up has its sights set across Asia-Pacific, with expansion planned to at least one market, possibly Taiwan, by early next year.
Evolving Platform
Meanwhile, the partners realise that their current model is a work-in-progress.

"At the moment, it's a pay-per-lead generation platform. In the near future, we would like to expand it to include an instant buy for time-sensitive, standardised jobs," explained Mr Kuo.

"For instance, if you accidentally lock yourself out of your apartment in the middle of the night and you need a locksmith, this is not something you want to wait even half an hour for."

The team is also rolling out a Toby Cost Guide for consumers to better understand market rates for services.
Related Link
HelloToby.com