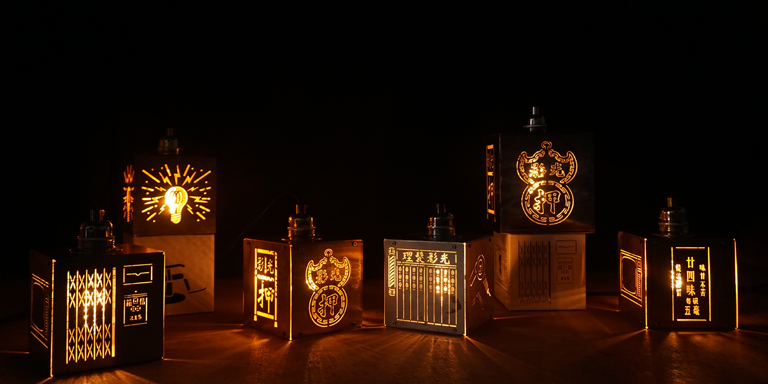 https://hkmb.hktdc.com/en/1X0A7TI3
Vintage Lighting
Hong Kong lighting company Light with Shade is bringing innovative designs to market.
Creating hand-made vintage lamps and futuristic-looking light bulbs, Light with Shade takes inspiration from its local surroundings to create distinctive collections for the home and office, as well as commercial spaces. "We love visiting flea markets, small shops and restaurants to find inspiration," says Stephanie To, who founded the company with designer Lo Yat-ming in 2013.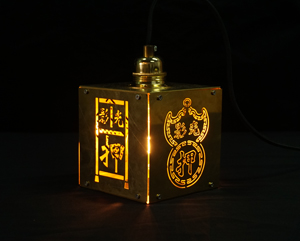 At the brand's first pop-up, which was held at PMQ in September in collaboration with independent retailer and local design champion kapok, the company showcased its Hong Kong-nostalgia lamps, which feature designs such as retro mail boxes and old-school barber shops laser-cut into oxidised steel for added vintage vibe. The pop-up also showcased a more contemporary collection, desk lamps using its URI LED light bulbs, which are illuminated by acrylic glass to make them extra shiny and reflective.

The pair met working for a store on Sneaker Street in Mong Kok, where Mr Lo worked as a graphic designer and Ms To in marketing and administration. They initially planned to open an online shop selling hand-made furniture. "We needed a large warehouse to hold stock, so we gave up the idea, as renting a warehouse was so expensive," she says. Looking for inspiration, they headed to local trade fairs, where they discovered a huge overseas demand for vintage-style lighting. "At first, we asked factories and suppliers for samples and mainly did retailing, then in the second year, we started to hand-make the lighting ourselves."
Kickstarter Success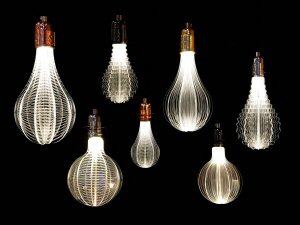 Going down the hand-crafted route proved the right move. Its product debut, the URI LED light bulb solar system, attracted strong interest, beating their initial HK$70,000 target to raise via crowdfunding. The light bulbs, which feature strands of acrylic glass woven into intricate patterns to represent the different planets, drew more than HK$350,000 in investment from over 300 backers. Crowdfunding platform Kickstarter selected the collection as the first local project to back after launching in the city in August.

"It's a great platform for us to interact with the backers and has given us insights into how we can develop the collection," says Ms To. "We were just going to sell the light bulb at first, but so many of our supporters requested desk lamps that we developed them. They also asked that the lamps be operated by touch motion, so we did that, too."

The year has been an important milestone for the company after winning the local design talent competition "Calling out for the Next New" organised by Lane Crawford in February. The high-end department store has since taken stock of an exclusive collection of the URI light bulb. "We are so grateful to join the Lane Crawford family – this is the first place that we've introduced our URI LED laser-etched light bulb and this helps us to build a stronger portfolio," says Ms To.

The company has since developed a magnetic levitation URI lamp set, with samples undergoing tests before its January launch. It also plans to introduce a Lunar New Year-themed collection of the Hong Kong Nostalgia Lamps.
Adapting to the Market
Ms To says customer feedback led to design improvements to meet the needs of the local market. "We realised that Hong Kong people prefer simple and convenient designs. Many people rent their property, so they are not allowed to drill holes in the wall or ceiling. That's why our designs usually include an electrical plug instead of a ceiling rose, which enables customers to simply plug in the lamp and switch it on."

The company is looking to hire additional staff to respond to the digital era, by developing a smartphone application to control its lamps. "We also want to employ someone to work on social media marketing for us as it's very important for a small company to raise brand awareness worldwide. We need someone to write blogs and publish posts every day," she says.
Going Global
While Hong Kong is its main focus market, Light with Shade is currently in discussions with several overseas online platforms, including US-based Touch of Modern to stock its products and has previously worked with German online platform Monoqi. "We want to work with as many online platforms as we can to sell our URI collection."

Ms To says the brand is proud of its Hong Kong heritage and hopes that its handcrafted lighting designs will gain global recognition. "By hosting exhibitions at the Paris and Milan design fairs and competing in design awards worldwide, we look forward to bringing our 'Made in Hong Kong' lighting products to markets worldwide."
Related Link
Light with Shade