https://hkmb.hktdc.com/en/1X0A76KY
"Going Out" to Capture Belt and Road Opportunities (Expert Opinion 7): Cold-chain Logistics Enhances Value of Imports
Chinese companies actively seek foreign investments through the country's "going out" strategy in order to further penetrate overseas markets. They are also looking for new supply sources of quality raw materials such as agricultural produce and fresh foods for processing in the mainland or for local sales in the flourishing mainland market. To this end, mainland enterprises require advanced cold-chain logistics solutions and modern management to keep up with consumers' increasing demand for quality fresh and frozen produce, according to key industry players in Hong Kong. As Hong Kong players have extensive international management experience, they can help mainland enterprises bring in all types of fresh and frozen products from overseas and countries along the Belt and Road route to meet the increasingly stringent requirements of mainland consumers.
Huge Demand for Imported Frozen Products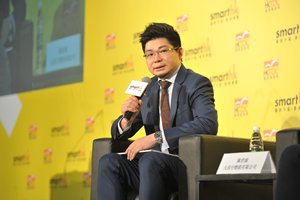 As the spending power of Chinese consumers surges, their demand for quality frozen products also grows at the same time. The middle class or above, in particular, are keen to purchase high-end imported foods including frozen meat, seafood, fruits and vegetables, dairy products, wines and other fresh foods as well as all sorts of imported health foods. Furthermore, in the wake of the mainland's accelerated pace of urbanisation, the logistics and distribution systems in many cities have been developing rapidly in recent years, so much so that enterprises can now make use of increasingly mature cold-chain logistics services to import these products to satisfy thriving market needs.
"Currently on the mainland, in the supply of quality imported foods, players ahead of the business are foreign firms and Sino-foreign joint ventures, including retail groups from Europe and America, supermarkets from Hong Kong, and other foreign convenience stores. All these businesses have cold-storage warehouse facilities that are better than those of their local counterparts. They are also using modern cold-chain logistics services to maintain the quality of local and imported frozen products and to ensure that these products can be distributed in time from the place of production to various distribution points to meet consumer needs, which in effect will enhance the value of the products concerned," Justin Chan, General Manager of DCH Logistics Company Ltd (DCH Logistics) in Hong Kong, told HKTDC Research.
DCH Group is a publicly listed company in Hong Kong. Its core businesses include car and car related business, food and fast moving consumer goods. It has business operations in the mainland, Hong Kong, Macau, Taiwan, Singapore, Japan and Myanmar. As a member of DCH Group, DCH Logistics provides not only services to internal business units, but also third-party logistics services to customers in the mainland and Southeast Asia, including the transportation and shipping of general merchandise as well as cold-chain logistic services in the delivery of various high-end frozen foods, cosmetics and other frozen products.
Stringent Requirements of Multinationals
Chan said DCH Logistics' cold-chain service clientele included mainly Hong Kong and multinational corporations. In addition to helping its clients store and ship high-end frozen products, the company offers such value-added services as customs clearance, goods inspection and testing, repackaging and labelling, as well as goods consolidation and distribution. To cater to the requirements of different products, DCH Logistics is equipped with physical facilities including multi-temperature warehouses and delivery trucks, and uses advanced refrigeration-monitoring technologies. Moreover, it places great importance on employing modern cold-chain logistics management systems and professional operation processes to comply with the stringent requirements of multinationals in order to ensure food hygiene and safety.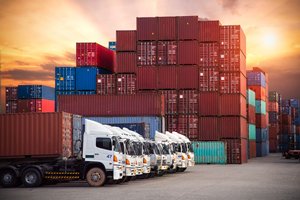 "Although physical facilities and related investments are important, the greatest challenges in cold-chain logistics are in management," Chan emphasised. "In fact, although the mainland is now aggressively expanding different types of cold-storage facilities, and has plenty of large cold warehouses and transport equipment, irregularities in cooling operations are commonplace.
"For example, during transit, loading and unloading in making deliveries in urban areas, because of irregularities in monitoring and operations, disruptions in supply chains or supply points often occur because of failure in freezing temperature control for certain periods of time. This will directly affect the quality of goods and may even lead to the loss or deterioration of goods, eventually damaging the reputation of the brands concerned and affecting consumer confidence. The key problem here is a lack of effective modern management systems and also an absence of standardised and systemised operations."
Chan said industry players in Hong Kong were well experienced in cold-chain logistics services, implementing modern quality and inventory management measures, in carrying out exacting monitoring of their facilities and operating processes, and were able to apply new-generation information technology to raise operation efficiency and quality.
Furthermore, Hong Kong companies were capable of complying with the stringent requirements of international corporations because of their experience in providing cold-chain logistics services to a large number of multinationals in Hong Kong, the mainland and overseas markets, said Chan. As the demand for better quality frozen products on the mainland became stronger and stronger, industry players from Hong Kong would have an edge in providing comprehensive supply-chain services for the importation of overseas fresh and frozen foods.
Mainland China
Hong Kong
Mainland China
Hong Kong