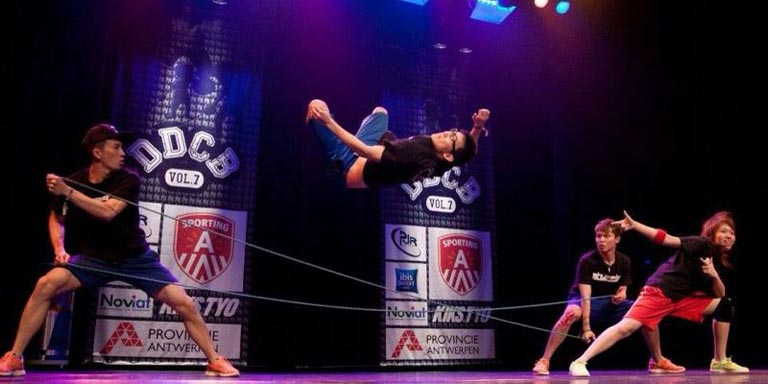 https://hkmb.hktdc.com/en/1X0A6O3X
All for One – and Sport for All
The world's largest annual multi-sport festival debuts in Hong Kong in August – a first for Asia, and a testament to the city's sports diversity.
The inaugural Arnold Classic Asia (19-21 August) is a family-oriented celebration of sports, fitness and health, where professionals, amateurs and enthusiasts alike will join in a spirit of friendly competition and learning.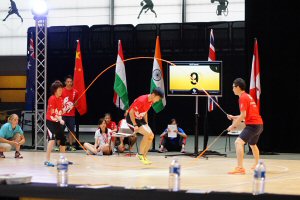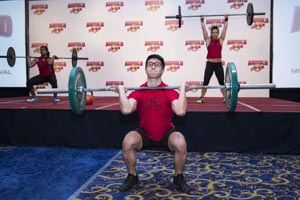 The event will see global and local sports stars come together over one weekend, with strong involvement from local sporting clubs. It will feature non-stop sports competitions and interactive workshops in more than 20 fields: from "mind sports" such as chess and Rubik's Cube, to table tennis, skip roping, rugby, arm-wrestling, weightlifting, cycling, yoga, rowing, martial arts such as t'ai chi, judo, krav maga, kung fu, and more.

The event will also feature the latest in health and wellness trends, showcased by at least 300 exhibiting brands.
Business Links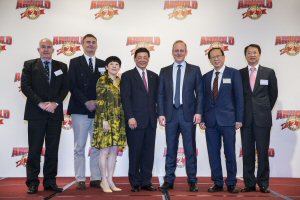 An initiative of athlete, actor and former California governor Arnold Schwarzenegger, the festival, established in the United States 40 years ago, has an international following on six continents, including North America, South America, Europe, Africa, Australia and now Asia. Some half a million people around the world have attended an Arnold Classic in the past year, with more than 30,000 athletes competing in 55 sports and events.

The Multi-Sport Festival is brought to Hong Kong by academic and businessman Richard Petty, who is the current Chairman of the Australian Chamber of Commerce Hong Kong & Macau. The idea to bring the event to Asia came about through a social meeting with Mr Schwarzenegger.

"Arnold and I had dinner a couple of times. We talked about his fitness crusade and vision of the sports health and lifestyle," Mr Petty said. "I understood his passion for the event that carries his name, and even attended an Arnold Classic when in Australia. We wanted the festival in Asia, and Hong Kong made the most sense because it's been my home for over 20 years."
"There is something for everyone – both in terms of the standard and level of play, but also the variety of sports. I've never heard of a more varied sporting festival than this, and with Chinese and Western elements, it's a veritable smorgasbord of sports."
United in Sport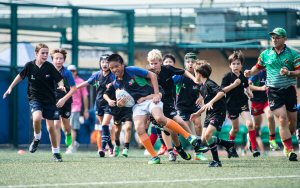 Mr Schwarzenegger agreed that while best known internationally as a business hub, Hong Kong has diversity even in sport, "making it the ideal city to unite the Asian sports community at one event."

Robbie McRobbie, General Manager, Rugby Operations and Commercial of the Hong Kong Rugby Union, was quick to sign up for rugby's participation in an event he views as a "fantastic way of promoting sport in the community."

The wide variety of sports involved – by national athletes through to community participation – represents the strength of interest in sport in Hong Kong, Mr McRobbie said. "There is something for everyone – both in terms of the standard and level of play, but also the variety of sports. I've never heard of a more varied sporting festival than this, and with Chinese and Western elements, it's a veritable smorgasbord of sports."

Mr McRobbie believes it is apt that Hong Kong, as Asia's world city and a melting pot of cultures, should be the host. "If it was held anywhere else, I don't think you would get the same international, all-embracing environment that we have here in Hong Kong," he said.
Teens Jump for Health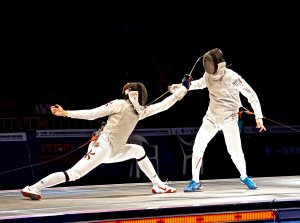 Leung Kin Cheung, Chairman of the Hong Kong Rope Skipping Federation, China, (HKRSF) agreed. The non-profit organisation he leads was formed in 2012 and is recognised by the World Jump Rope Federation (WJRF) and Asia and Pacific Jump Rope Federation (APJRF). Nowadays, he said, the sport has up to 70,000 participants in Hong Kong – mostly teenagers.

"The diversity of Hong Kong's sporting culture is quite high," Mr Leung said. "People can take part in different sports, not only the major sports such as football, basketball and swimming, but also the more unusual – such as jump rope, fencing and rowing, which are all good for health." Since people with varying body types have different advantages in sport, the diversity on offer in Hong Kong ensures a platform for everyone to participate, he added.

The Hong Kong Jump Rope Open Championship will be held during the Arnold Classic Asia. At least 80 athletes from 10 countries, including the US, China, Singapore and Malaysia, will compete in the World Jump Rope Federation-sanctioned contest, which also welcomes beginners. The inaugural festival in Asia will bring international exposure to Hong Kong and encourage more people to participate in sports, Mr Leung said.
Rio-Bound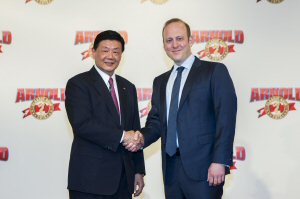 Linda Kan is Chairman of the Public Relations Committee, Hong Kong Fencing Association (HKFA, formerly the Hong Kong Amateur Fencing Association), founded in 1949 with around 3,000 members currently. Three of its fencers will compete in the coming Rio 2016 Olympic Games. Since fencing development in primary and secondary schools began in the 1960s, the organisation has organised inter-school competitions every year.

The Arnold Classic Asia will be "a good opportunity to let the public know more about fencing and get involved in our forthcoming HKFA Championships," Ms Kan said.

Herman Hu, Vice-President of the Sports Federation and Chairman of the Olympic Committee of the Hong Kong SAR, said that the local community has shown strong support for the festival.

"It is important to understand the importance of sport in every child's life as it contributes to a successful future by teaching skills such as team work, having a goal, sharing, focus and reflection to always striving to better yourself," Mr Hu said. "Arnold Classic Asia encourages families, and especially children, to try out sports in a fun and safe environment, hopefully allowing them to benefit from sport in all aspects of their everyday lives."

The Arnold Classic Asia Multi-Sport Festival will be held under one roof at AsiaWorld-Expo.
Related Link
Arnold Classic Asia