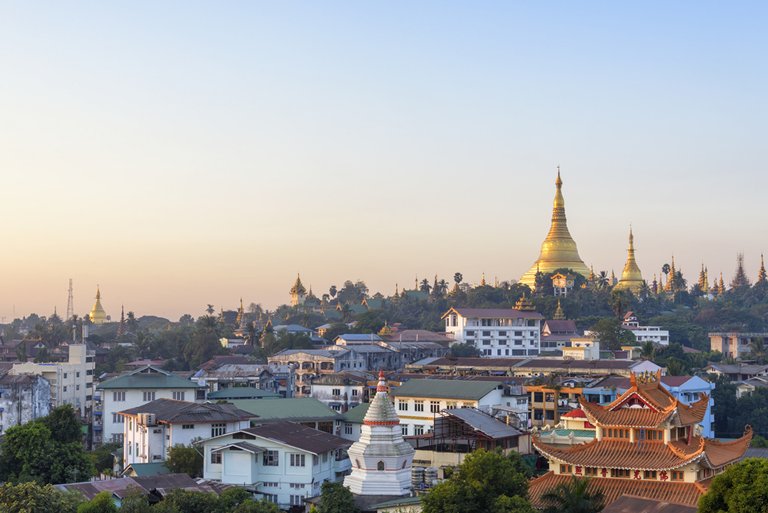 https://hkmb.hktdc.com/en/1X0A6C1Z
Myanmar Rising: Opportunities in Asia's Final Production Frontier
Smooth government transition in April 2016 affirms a continuation of Myanmar's reform policy, boding well for its manufacturing sector.
With soaring wages and difficulty in recruiting workers, many manufacturers in China's Pearl River Delta region (PRD) are exploring ways to minimise their production cost, including relocation or diversification of their labour-intensive production activities to areas where labour cost is lower, while retaining complicated, high-value production processes in their PRD factories.

In searching for an alternative production base, Southeast Asia tops the list with an abundant supply of workers at competitive wages. Myanmar, the largest country in mainland Southeast Asia by geographical area with rich natural resources and a youthful population, has gained greater attention from many investors in the past years thanks to the implementation of a series of economic and political reforms by the military-backed civilian government since 2011.

Because political stability is always ranked high as a factor in identifying or shortlisting locations for relocating production bases, HKTDC Research recently undertook a field trip to Myanmar, setting out to assess the suitability of the country as an alternative production base in the lead up to the formation of a new government in April 2016.

Smooth Government Transition Helps Raise Business Confidence

In November 2015, the National League for Democracy (NLP) party won a landslide victory in the national parliamentary elections, raising hopes that Myanmar's re-engagement with the West will be further intensified after economic sanctions were lifted just a few years ago. With the new democratically elected NLP government committed to further liberalising the market to attract international businesses, a new wave of investment is expected amid receding political risks associated with government transition.[1] The Asian Development Bank said in a report published in March 2016 that business confidence in Myanmar stayed upbeat despite severe floods impacting the economy in 2015.[2]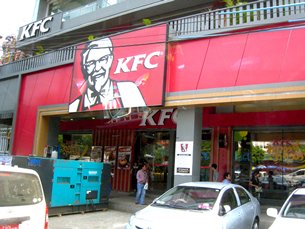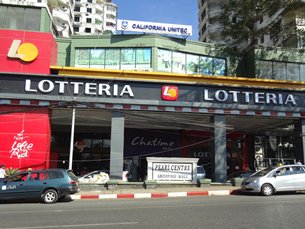 During HKTDC Research's fact-finding trip in Myanmar, both government departments and private companies that we met were invariably quite optimistic about the future economy prospects of the country. At any rate, more investment opportunities will emerge in the labour-intensive manufacturing industry in Myanmar, a medium-size ASEAN country by population with a good supply of young workers. Sectors holding promise run the gamut from garments to shoes, and watches to food processing.

Political and business optimism aside, it always pays to be patient while awaiting new economic initiatives to be introduced by the new government, which is committed to further economic reforms in the first 100 days of its tenure. Therefore, it would probably take a few more months before those opportunities could be better assessed and tapped by foreign investors and translate into foreign direct investment (FDI). In the end, foreign investors have to weigh the perceived investment risks and actual business costs in a country where infrastructure is notably backward.

This article sets out to examine Myanmar's continual transition from an agrarian economy to one increasingly dependent on growth of its manufacturing and services sectors. Aside from covering the strengths of Myanmar as a budding low-cost manufacturer, many existing challenges are to be reckoned with and assessed accordingly. Upcoming articles will touch upon the country's garment sector, a key export revenue raiser, as well as compare the conditions of different industrial zones and special economic zones (SEZs) located across the country.

A Strategic Shift from Agriculture to Industry

Just 15 years ago, nearly 60% of Myanmar's GDP came from the primary sector and the economy relied heavily on the exports of natural resources and agricultural products. With an aim to speed up economic transition from agriculture to industry and services, the Myanmar government under ex-President Thein Sein adopted export- and FDI-led development strategies by creating a positive business environment for investors. This was achieved, among other things, through the enactment of a new investment law in 2012, development of SEZs and more industrial zones.

As a result, the economic contribution of the industry sector to Myanmar's economy rose substantially from 26.5% in 2010 to 34.4% in 2014, while the share of agriculture shrank from 36.8% to 27.9% in the same period. Notably, industry overtook agriculture in terms of GDP contribution, and would probably eclipse services over the medium-term. During the period of 2010-2014, Myanmar's services sector made only a marginal increase to 37.7%.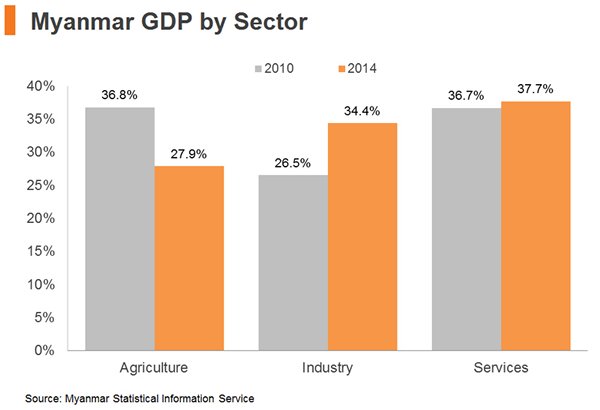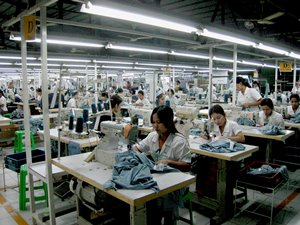 Increasing FDI in Manufacturing

Within the industry sector, processing and manufacturing is seen as a key driver of economic growth, with its GDP share increasing from 7.2% in 2010 to 19.9% in 2014, making it the largest GDP contributor among all sub-industry sectors.
Not only did the Thein Sein government promote private-sector involvement in developing the manufacturing sector and opening up the economic sections once dominated by state-owned enterprises (SOEs), it also encouraged SOEs to collaborate with foreign investors through joint ventures and partnerships, while allowing 100% FDI or wholly owned foreign enterprises in a wide range of industries, including manufacturing, services, infrastructure construction, retail and wholesale businesses.

According to statistics from the Directorate of Investment and Company Administration (DICA), Myanmar's main FDI sources are the Chinese mainland, Singapore, Thailand and Hong Kong, which in total contributed US$44.86 billion or 75.8% of cumulative inflow FDI as of 2015, with oil and gas and manufacturing being the major investment sectors.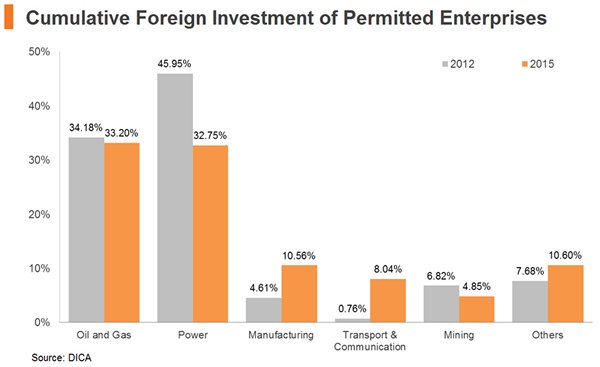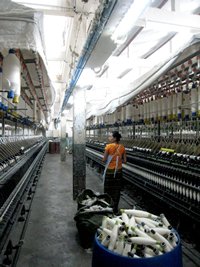 Reflecting the government emphasis on building up the industry sector to aid GDP growth and create more jobs, investment flows are showing signs of shifting from energy and mining into manufacturing and services.
In 2015, Myanmar's cumulative FDI jumped by more than 10% from 2014 to US$59.2 billion, with US$6.25 billion invested in manufacturing, accounting for 10.6% of the total. As of end-December 2015, there were 1,033 FDI enterprises, with 585 going into manufacturing. Among different manufacturing sectors, garment is seen as a key growth engine.

Demographic Strength and Competitive Wages

With more than half of its 51.8 million people under the age of 30, Myanmar offers a reasonably large pool of youth workforce over the mid-to-long term. Furthermore, Myanmar enjoys one of the highest literacy rates in Southeast Asia, which creates a very favourable setting for the country to transform from one once dependent predominantly on agriculture to a modern economy driven by both industry and services.

In terms of labour cost, the country's first minimum wage of Kyat 3,600 was introduced in September 2015 for employees working a standard eight-hour day, which translates to a monthly wage of Kyat 108,000 (US$93). During HKTDC Research's field trip in Myanmar, we were told that employers would base the monthly wage on a period of thirty days, even though there would be days off on Sundays. Despite this move, Myanmar's wage remains competitive in the region. For example, minimum wage is roughly US$250 per month in Thailand, US$155 in Vietnam (Hanoi and Ho Chi Minh City), US$140 in Cambodia and US$110 in Laos.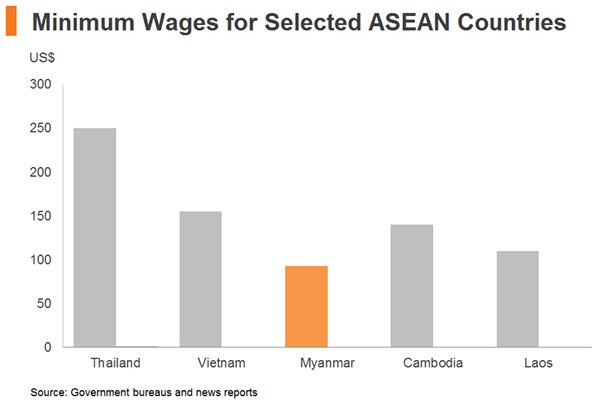 This low labour cost gives Myanmar a competitive advantage in boosting labour-intensive industry. Although some claimed that the depreciation of the Kyat, which lost around 30% of its value against the US dollar over 2015,[3] has driven up the cost of imports and affected manufacturing firms that depend on overseas materials and equipment, the drop in real wage of Myanmar's workers together with lower oil prices has to a great extent offset this negative impact.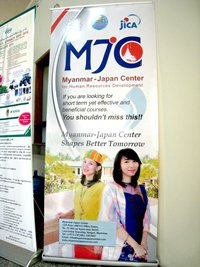 Labour Quality – an Issue to Reckon with in Myanmar

Despite the economic reforms introduced in 2012, years of economic isolation under the military junta still points to a massive shortage of skilled workers and professionals in the country and this has a substantial effect on the level of productivity and quality that local workers can offer.
Interviews conducted by HKTDC Research in the country indicated that garment producers recognised that Myanmar's labour productivity is about 50-70% of China, and lagging behind Vietnam and Bangladesh. On the bright side, given proper training and operational enhancement, labour productivity of Myanmar workers can reach 70%-80% of Chinese workers after several months of training. While recognising the need for better-trained workers, some firms are reluctant to train their staff due to the high turnover rate, with workers easily hopping from one factory to another and many without serving any notice, simply for a salary increase of US$10. Worries about training costs have resulted in many companies hiring only workers who are low-to-semi-skilled.

In terms of the supply of knowledge workers, Myanmar also needs to develop talented people with advanced expertise in management or technical knowledge that meet international standards. In this regard, the Union of Myanmar Federation of Chambers of Commerce (UMFCCI) has been working closely with the Japan International Cooperation Agency (JICA) to establish the Myanmar-Japan Centre for Human Resources Development. The centre, which came into operation in August 2013, provides business courses targeting business administration officers, particularly for those in middle management positions in companies.

Locational Advantage and Opportunities as Logistics Hub

Myanmar is located between two of the biggest emerging markets in the world, that is, China and India, while bordering three other Asian countries, namely Bangladesh, Thailand and Laos. Its location gives it considerable potential to participate in regional supply chains and act as a key logistics hub through increased trade and investment links over the longer term.

China's Belt and Road Initiative, proposed by President Xi Jinping in 2013, is a development strategy that aims to revive the ancient trade routes between China and the West via the Silk Road Economic Belt and 21st Century Maritime Silk Road. Under this initiative, six main international economic co-operation corridors will be built. One will be the Bangladesh-China-India-Myanmar (BCIM) Economic Corridor linking Kolkata in India with Kunming, the capital of China's Yunnan province and passing through Mandalay in Myanmar and the Bangladeshi city of Dhaka. This BCIM economic corridor project is expected to boost the building of transport, energy and telecom networks along the route. It is reported that the main artery of the 2,800 km Kolkata-to-Kunming corridor is nearly ready, while small sections of the highway are being upgraded.

Another key Chinese infrastructure project in Myanmar is the construction of an oil and gas pipeline that connects Kyaukphyu in Rakhine with Kunming in Yunnan, China, through Myanmar's second largest city Mandalay and the Chinese border town of Ruili. This pipeline, which went into operation in 2015, was part of the Kyaukphyu Special Economic Zone (KSEZ), which comprises the construction of a deep-water port, a railway and expressway linking Kunming, the port of Kyaukphyu, and factories. This ambitious KSEZ project is majority-owned by a consortium led by China's CITIC, with the Myanmar government holding a minority stake. Construction of the KSEZ received the greenlight from the Myanmar Parliament in December 2015.

With a much shorter land link from Yunnan to Kyaukphyu Port, it is estimated a sailing distance of about 5,000 km can be saved for ships travelling from the east coast of China to India, eliminating the need to go via the Malacca Straits. With this route, Myanmar will be in a good position to develop itself as a logistics hub in the region over the longer term with an increase in transportation efficiency.

While the KSEZ is being built, other SEZs will likely be given a higher priority by foreign investors, for example, the Thilawa SEZ in light of its proximity to Yangon and the presence of a container port operated by Hong Kong's Hutchison Port Holdings (HPH). Nonetheless, Hong Kong companies looking for an alternative manufacturing base in Asia should take note that, despite Myanmar's improving connectivity with southwest China through the Kyaukphyu-Mandalay-Kunming Link, logistics and supply chain management can only be better managed in the longer term.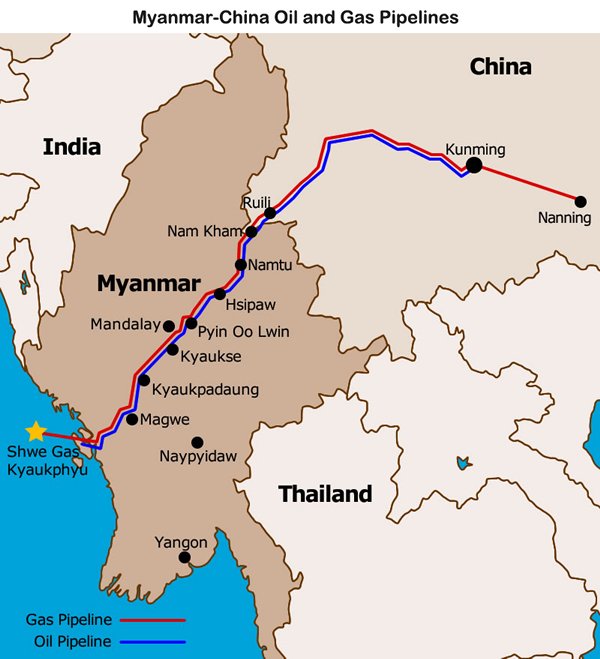 Improving Regulatory Environment with Latecomer Advantage

After many decades of a closed-door policy, a great deal of Myanmar's economic and business potential remains untapped. As a latecomer to the market economy, the country can benefit from learning the lessons of other developing countries such as Vietnam and Cambodia, which demonstrate the importance of introducing a clear FDI framework for investment regulation and its transformation in driving the country's economic structure and growth.

Interviewed by HKTDC Research, many industry associations and stakeholders cited major improvements in the country's legal and investment regime, such as the introduction of the Myanmar Foreign Investment Law (MFIL). This has reduced the difficulties in doing business in the country and significantly enhanced the regulatory environment for foreign investment in various sectors. Based on the latest issue of the World Bank's Ease of Doing Business Report, Myanmar has climbed up to rank 167th in the world, up from 177th in 2015 and 182th in 2014.

A new draft of the Myanmar Investment Law (MIL) is currently being developed, which if enacted, will consolidate and replace the MFIL enacted in 2012 and the Myanmar Citizens Investment Law (MCIL) enacted in 2013, and thus further generate a positive impact on investment climate. The existing century-old Companies Act 1914 is also undergoing a reform. The new Myanmar Companies Act is expected to form a foundation to facilitate economic reform initiatives in the banking sector, which is crucial for the development of small and medium enterprises (SMEs).

Furthermore, the development of three special economic zones in Thilawa, Dawei and Kyaukphyu, each with its own Foreign Investment Law (FIL) to provide additional investment incentives in designated sectors, will give an extra push to the country's manufacturing sector including garments, food processing and heavy industries such as automotive and petrochemicals in the future.

At present, the Myanmar Investment Commission (MIC) is responsible for approving investment proposals and issuing permits for all foreign investors who wish to carry out direct investment in Myanmar. (For details, please refer to Myanmar's Directorate of Investment and Company Administration). Once an FDI proposal reaches the MIC, the commission will review it and reach a decision within 90 days. To further speed up the application process, three new branches will be opened in Pathein, Monywa and Dawei this year, allowing investors to submit their applications to local offices. Before 2012, the whole process could take from six months to a year.

Infrastructure Remains a Multi-year Challenge

The substantial expansion of Myanmar's manufacturing sector, with an average annual growth of more than 10% in the past years, is testimony to the country's competitive advantages. Needless to say, this advantage is derived mainly from its lower labour cost. In the near term, however, this could be partially offset by shortcomings such as inadequate utility and transport infrastructure.
Water Supply
Myanmar is endowed with abundant water resources, though problems arise from their uneven distribution in relation to the regions as well as the time of the year. River flows tend to closely follow the rainfall pattern, meaning that about 80% flows during the monsoon season (May-October) and 20% in the dry season (November-April).

In Yangon, water supply facilities have not been sufficiently developed to catch up with the growth of water demand due to the rapid economic development in recent years. According to Yangon City Development Committee, only 67% of the city's population has access to municipal water, with some townships having no piped water supply and relying mostly on underground water for their daily needs.

While more water pipes are being built or upgraded, it is expected that supply facilities will only be expanded to cover the Yangon metropolitan area by 2020 under the Greater Yangon Water Supply Improvement Project, posing a drawback that hinders the further development of the economy in short term.

Hong Kong companies looking for an alternative manufacturing base in Myanmar should take note that many factories in the country use groundwater due to a lack of reliable water supply, thus creating subsidence risks. Besides, some factories have not installed proper waste water systems and this could pose considerable risks for factory production.
Power Supply
Myanmar's power sector is still in an early stage of development. Although electricity supply increased by 41% between 2010 and 2014, it is estimated that 66% of Myanmar population do not have regular access to electricity. Outside major cities such as Yangon, Naypyitaw and Mandalay, people still experience frequent powercuts, especially during the dry season. To ensure continuous electricity supply, factories have to rely on their own power generators, which cost roughly US$0.3/kWh compared to US$0.15/kWh if using public electricity.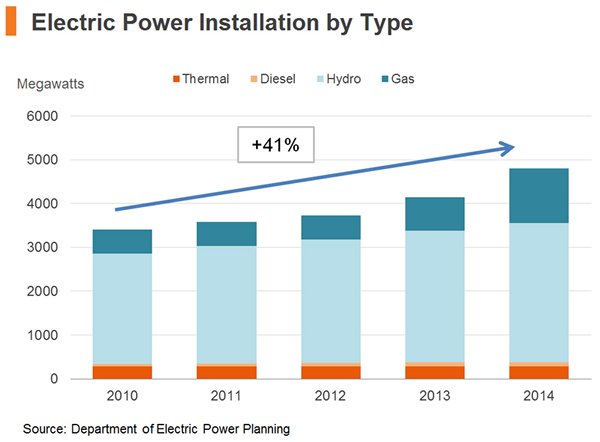 According to the Minister for Electrical Power, demand for electricity is expected to rise by 10-15% annually driven by growing number of factories. To meet the target set by the recently published 15-Year Energy Master Plan, which aims for 100% electrification by 2030, the government has plans to diversify to other power-generating sources such as coal and renewable energy besides hydro and gas. However, as many of these projects are in planning or construction stages, it is expected that power shortage will remain a potential concern for manufacturers aiming to set up a production base in Myanmar for the time being.
Transport Links
While Myanmar has dedicated much effort in improving its transport links in the past years, there is, nevertheless, still a significant development gap, as well as contrasted logistics performance between the country and other ASEAN members. According to the Logistics Performance Index (LPI) published by the World Bank, Myanmar was ranked 145 out of 160 in 2014, comparing to Thailand 35, Vietnam 48, Indonesia 53, Cambodia 83, and Laos 131.

The current infrastructure is clearly not sufficient to support the growth and future demand driven by the developing industrial sectors and urbanising population. According to an estimate by JICA, about US$27billion of investment will be needed for Myanmar's transport infrastructure by 2030, including about US$11.5 billion for road improvements. To fast-track development, private investors are being invited to bid for different infrastructure projects. It is reported that the Comprehensive Urban Transport Plan of Greater Yangon (YUTRA), which is estimated to cost US$24 billion, will be implemented through a Build-Operate-Transfer (BOT) arrangement between the city government and private companies.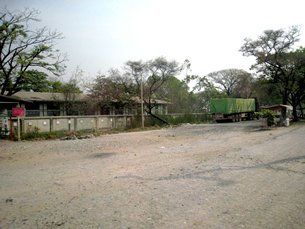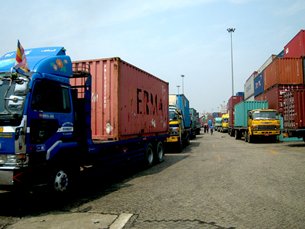 In terms of sea transport, Yangon is the main shipping port, which handles more than 90% of the country's total imports and exports. It takes about five to six days to ship from Yangon to the Port of Singapore, where many more ocean-going vessels are available. Aside from Singapore, some freight forwarding companies in Yangon also choose Port Klang in Malaysia as another option for shipping their cargo.

There are three major terminal operators in Yangon, namely, Asia World Port Authority Terminal, Myanmar Industrial Port and Myanmar International Terminal Thilawa, the latter is run by HPH and located some 25 km away from Yangon Downturn.

To accommodate growing traffic and the need to handle larger ships, Yangon is in great need for expansion and upgrade. In January 2016, it was announced that a new container terminal would be built in Thilawa. Once completed in 2018, the new terminal will be able to receive two ships of up to 20,000 DWT at the same time, while it can only handle one such ship currently.
Booming Telecom Sector to Accelerate Economic Development

Before the liberalisation of the telecom sector in 2013, the government-owned Myanmar Posts and Telecommunications was the only mobile service provider in the country, often criticised for high charges and poor services. After Norwegian Telenor and Qatari-Ooredoo entered the market in 2014, the mobile penetration rate has gone up from around 7% to more than 50%. Besides, these two international mobile network operators have also introduced digital technology, which plays a significant role in enabling Myanmar to jump the usual development track. HKTDC Research witnessed the significant service improvement this time compared with the previous trip to the country in 2012.

Instead of relying on traditional landline services, for example, the Burmese can now make use of their smartphones to get connected with the rest of the world, and point to a considerable pickup in business and operational efficiency, particularly from the perspective of managing and organising factory activities from abroad. This newfound telecom connectivity is particularly important for a country like Myanmar, where more than 60% of its people live in rural areas. Leapfrogging technology can also induce new services like mobile money and mobile health applications to remote areas that facilitate both economic and social development.

Moreover, improved mobile connectivity can also help to accelerate economic growth. According to research[4] from Groupe Speciale Mobile Association, the long-term GDP growth rate of a developing country can increase by up to 1.2% with every 10% increase in mobile phone penetration.

High Land Cost May Narrow Gross Margin

In recent years, the pace of land development has failed to keep up with the number of investors in the country looking to establish a presence, especially in Yangon. As a result, real estate prices have soared with local landlords significantly hiking prices due to speculation, or in anticipation of more investments coming into the country. An increase in garment manufacturing plants and demand for storage space is also pushing up rental prices of industrial zones. According to sources, in East Dagon Township of Yangon, rent is at US$3-3.5 per sq ft, up from US$1.5-2.0 per sq ft four years ago. More comparison of inland rental cost will be examined in later articles.

While the Burmese are generally described as gentle, honest and hardworking, communication is not always straightforward and the language barrier is a problem faced by many foreign investors. During HKTDC Research's field visit, many companies emphasised that maintaining an effective communication channel between management and workers is essential in maintaining good morale and increasing worker productivity.
Summary

The above analysis takes into account many essential considerations for relocating factories to Myanmar, particularly in light of the country's smooth political transition, and the new government's commitment to continue economic reforms. Myanmar's manufacturing industry shows enormous growth potential despite certain development challenges, which need to be promptly dealt with by the new government. The country is expected to embark on the course to becoming ASEAN's next low-cost manufacturing powerhouse, a hotspot increasingly tapped by international sourcing companies.
---
[1] Under the Myanmar constitution, the ministers of Border Affairs, Defence and Home Affairs are appointed by the National Defence and Security Council. Apart from these three ministers, most of the remaining ministers of the new Htin Kyaw government come from the NLD, along with two members from the former ruling party, the Union Solidarity and Development Party (USDP) and some independents.
[2] Asian Development Outlook 2016, Asian Development Bank
[3] The US dollar gained about 30% over the Kyat in 2015, but has given up one-third of such gains in the first few months of 2016, trading at around 1,170 Kyat to one US dollar in mid-May of 2016 compared to about 1,300 Kyat around the time the daily minimum wage was instituted.
[4] What is the impact of mobile telephony on economic growth?, Joint report by GSM Association, Deloitte and CISCO
Footwear
Garments, Textiles & Accessories
Household Products
Building & Construction
Logistics & Supply Chain
Myanmar
Southeast Asia
ASEAN