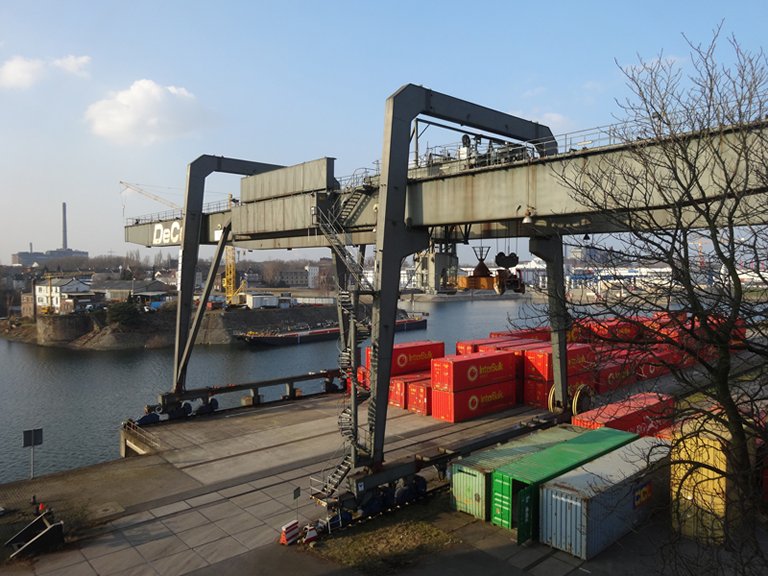 https://hkmb.hktdc.com/en/1X0A6875
Germany: Duisburg – a New Logistics Alternative for Eurasian Trade
The German city of Duisburg, the world's largest inland container port, has become a logistics hotspot for Eurasian traders and logistic players thanks to its location. Being at the west end of the Yuxinou Railway, Duisburg links the southwestern Chinese city of Chongqing to Europe.

The continuing expansion of transcontinental connections to other Chinese cities such as Shanghai, Beijing, Wuhan and Yiwu has further enhanced the city's role in the expected surge in cargo traffic after various Belt and Road Initiative (BRI) strategies and processes are put into place.

A new option for Eurasian trade

Located in North Rhine-Westphalia (NRW), the most populous and economically important industrial region of Germany's 16 federal states, Duisburg's port is near the well-connected Düsseldorf Airport, the largest in the NRW.

The NRW is the most popular destination for foreign companies investing in Germany, responsible for 30% of the country's total foreign direct investment. It offers not only Europe's largest consumer market with more than 30 million consumers spending €600 billion between them, but also access to 300,000 companies within a radius of 150 kilometres and a highly developed infrastructure.

The seamless connection to Europe's No.1 railway junction (more than 360 train connections per week to in excess of 80 destinations – 20,000 journeys annually) and Europe's most important waterway (the Rhine carries a similar number of ships each year), plus a transport hub for five international motorways or autobahns (A2, A3, A40, A57, A59), it has proven highly conducive to NRW's international trade and logistics development.

The favourable location plus the state's extensive network of transcontinental rail, road and short sea shipping options and a high concentration of industries including machinery manufacturing, chemical, petroleum refining, automobile manufacturing and electronics, has made NRW a magnet for some 18,000 international companies such as 3M, BP, Ericsson, Ford, LG Electronics, QVC, Toyota, Vodafone and Chinese enterprises such as Sany (construction machinery) and Huawei (ICT).

Recently, NRW has been named the top "European Region Overall" in fDi Magazine's latest ranking of "European Cities and Regions of the Future 2016/17", ahead of Île-de-France, Southeast England and Baden-Württemberg, Germany. Given such a vibrant industrial and investment landscape, NRW is itself a leading sourcing hub in Germany, currently accounting for more than 16% of all Germany-origin exports and over 22% of the country's total imports.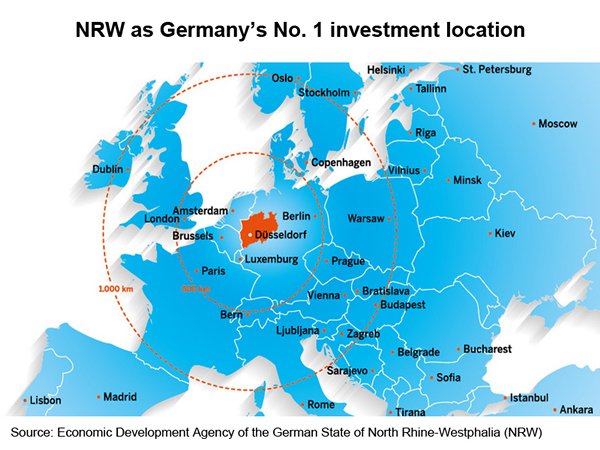 With the new arrival of 81 Chinese enterprises in 2015, nearly 900 Chinese companies including a number of leading Chinese companies in the growth industries such as solar energy and lighting technology, have chosen to settle in NRW. Thanks to the convenient water and land transportation as well as a high concentration of complementing industries, more than two-thirds of these Chinese enterprises are involved in the trade and sale of products from mechanical engineering and industrial plant sectors, household appliances, ICT, the automotive industry to the healthcare industry and metallurgy, followed by services (15%) such as business consultancies or advertising agencies and manufacturing or research and development activities (around 50 companies).

Another stimulus underpinning the growth between Sino-NRW trade and investment is related to the enhanced rail connection between Duisburg and China. Covering a broad swathe of the Eurasian region, the first direct freight train between Chongqing and Duisburg (Yuxinou Railway) in the summer of 2011 via the so-called New Silk Road or the Eurasia land bridge, has showed strong commitment between the two sides to develop NRW into a crucial industrial and logistics hub for Eurasian trade.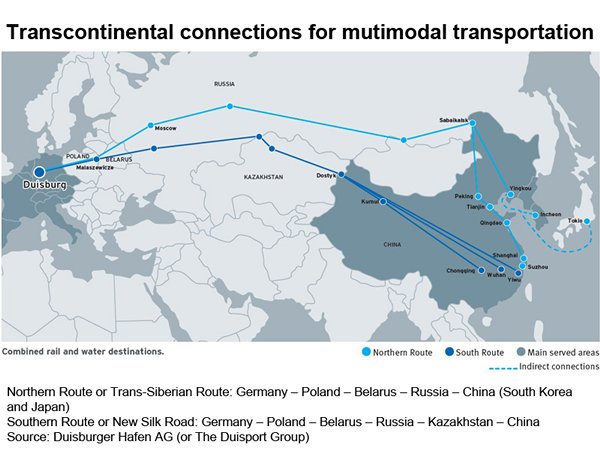 Being a competitive alternative to the existing Eurasian sea-lanes, the 11,000-km Yuxinou Railway has made it possible to ship goods from China by rail to continental Europe in only 11-20 days, compared to 30-45 days by seaborne transport. More frequent direct freight trains via the Eurasia land bridge to a multitude of destinations in China including Wuhan (Hanxinou Railway), Chengdu (Rongxinou Railway) Chongqing (Yuxinou Railway) and Zhengzhou (Zhengxinou Railway) have made railway a more convenient and flexible option for Europe-bound cargo.

As such an important logistics location in Europe, Duisburg also plays a special role under the BRI, thanks largely to its host of Europe's leading consolidation hub of containerised cargo. With a total of nine container terminals and 2 million square meters of covered storage space, Duisburg registered another all-time record of 3.6 million Twenty-Foot Equivalent Units (TEUs) (6% year-on-year growth) of containers in 2015, after seeing a 13% expansion to 3.4 million TEUs a year earlier, despite a stagnating logistics market in Europe.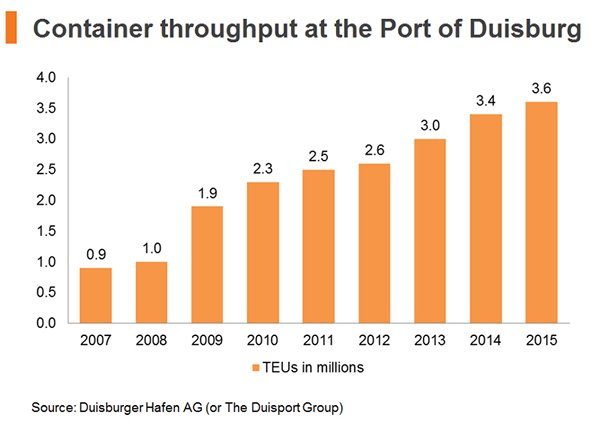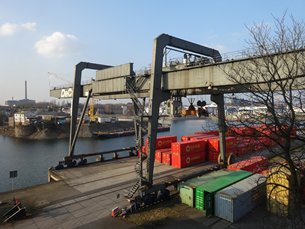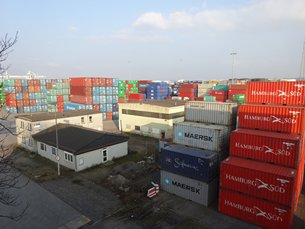 Also of note is the expansion of the cargo traffic passing through Duisburg. The enhanced rail connection has bolstered traders' interest in not only using rail transport between Asia and Europe, but also using it for a more diversified selection of products. According to Duisburger Hafen AG (or The Duisport Group), the management company and operator of the Port of Duisburg, traders in both Europe and Asia are becoming more open to the new logistics option.

The majority of Duisburg-bound cargo from China is IT, or ICT-related, products including telecoms equipment and associated parts and components, while going the other way most shipments are automobiles, auto parts and machinery. Twice as fast as going by sea and a lot cheaper than air, an increasing number of traders have started to send consumer goods like German food and beverages, infant formulas and other luxury items from Duisburg to China by rail.

As Chinese companies show greater interest in investing and/or developing logistics firms and industrial parks abroad as well as being able to take advantage of ports in countries like Belarus, Kazakhstan and Lithuania along the Belt and Road, Duisburg, thanks to its central location in Europe, will continue to appeal not only to Chinese traders but also other manufacturers and investors as the BRI develops in the coming years.

A new model of investment to combine logistics with manufacturing

In addition to the strategic advantages of logistics and regional distribution in Europe, Duisburg offers new investment by combining logistics operations with manufacturing. Since 1998, under the Logport brand, the Duisport Group has begun the development and marketing of the 2,650,000 square meters former Krupp smelting works (Logport I) in Duisburg on the left bank of the Rhine.

By converting the disused and badly polluted industrial areas (a former steel plant, inoperative since 1994) in the Ruhr – Germany's leading industrial centre – into a modern logistics centre for high-quality cargo and international service providers, Logport I is home to around 50 companies including such market leaders as Kühne + Nagel, DB Schenker, DHL and NYK/Yusen Logistics and European distribution centres for companies like Danone Waters, Hewlett Packard, Johnson & Johnson and Siemens.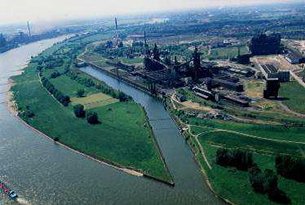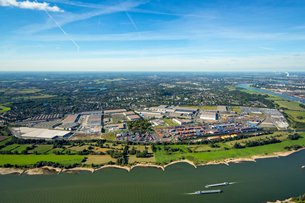 In developing areas around the port of Duisburg such as Logport II, III, IV and V (planned), more international companies are investing in new facilities there. For instance, the world's largest CKD logistics centre of Audi AG has been operating in Logport II since August 2013, while Nanjing High Accurate Drive Equipment Manufacturing Group (NGC [1]), a global player in the transmission and drive technology industry, just became the first Chinese company to settle its European headquarters in the Port of Duisburg in March 2015, followed by a 1,000 square meters factory.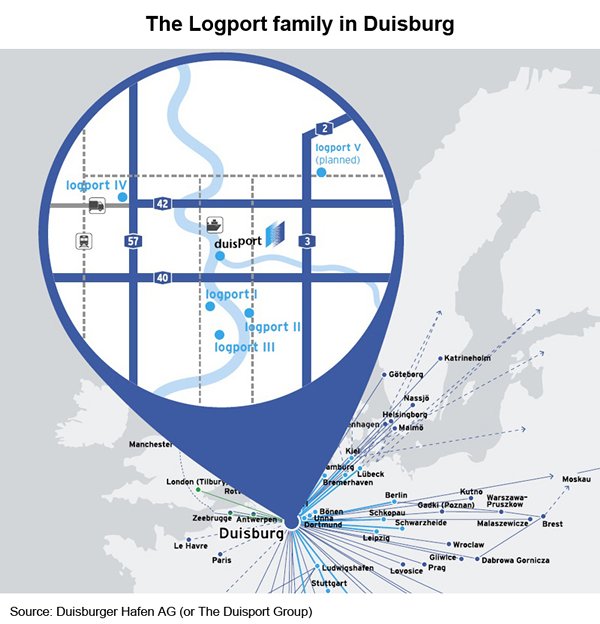 Many German and international companies have shown their interest in putting their European head offices or distribution centres in or near Duisburg to allow their continental customers not only more direct access to sales and distribution, but also manufacturing and other services related to design, procurement, inspection, maintenance and after-sale support. Many believe the proximity to importers and distributors in Europe and ready inventory supplies and product know-how made possible by their presence in Duisburg allows them to deal with their European counterparts and respond more rapidly to market ups and downs.

This new model of investment (a combination of logistics and manufacturing activities) available in Duisburg is expected to draw more attention from Chinese enterprises, which are looking for new operating bases to expand their production and distribution in Europe under China's "Going Out" policy and the umbrella of the BRI, which aims to promote regional economic cooperation.

Taking advantage of Hong Kong's role as a "super­connector" ready to deliver game-changing solutions for the 60­plus countries along the Belt and Road, the formal launch of Cathay Pacific Airways' direct passenger flights between Hong Kong and Düsseldorf since September 2015 has allowed easier business exchanges in tandem with the growing transcontinental economic ties between Europe and Asia.

Complementing this new air route are Hong Kong-based Hutchison Port Holdings' DeCeTe Duisburger Container Terminal in Duisburg, which is well connected by rail and barge with such deep-sea terminals as Rotterdam (the Netherlands), Antwerp (Belgium), Tilbury (UK) and Goole (UK) and Orient Overseas Container Line's office in Düsseldorf, which is ready to connect Hong Kong traders with Germany and other parts of Europe.

Air and sea transport aside, the opening of the international development office of KTZ Express (a wholly owned subsidiary of Kazakhstan Railways) in Hong Kong in June 2014 to promote multimodal freight logistics between Europe and China via Kazakhstan has made Hong Kong relevant to the promotion, operation and integration of the new rail alternatives – Yuxinou Railway and other international freight rail routes such as the ones linking Wuhan to Mělník and Pardubice in the Czech Republic, Chengdu to Lodz in Poland and Zhengzhou to Hamburg in Germany – for Eurasian trade in global supply chain management.
---
[1] Founded in 1969, NGC was listed on the Hong Kong stock exchange in 2007 under the name "China Transmission".
Germany
Western Europe