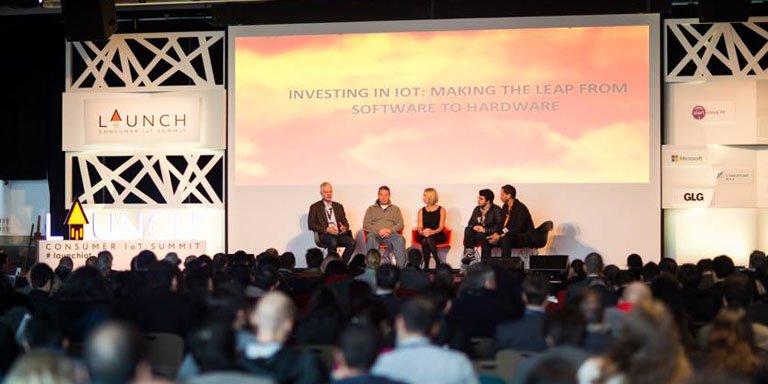 https://hkmb.hktdc.com/en/1X0A5HUR
Winning Hand
The world's first IoT conference was held in Hong Kong, where participants learned about the city's advantages.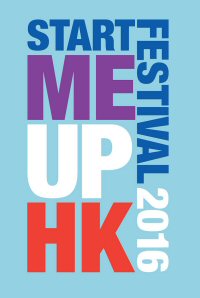 Capturing opportunities from the next phase of the digital frontier, the Internet of Things (IoT), was the theme of an event held in Hong Kong in January. The LAUNCH Consumer IoT Summit is the world's first festival focused on consumer roll-out of IoT technology and was part of InvestHK's StartmeupHK festival, a government initiative to showcase Hong Kong's start-up ecosystem.

"The promise of the IoT is to finally give the consumer what they have always wanted – the ability to enjoy connected technology effortlessly," said Manav Gupta, CEO of Brinc, which organised the event. "LAUNCH IoT has been designed with this in mind for players in the ecosystem to come together and explore new possibilities of how integrated and seamless IoT technology business models will change how consumers interact, work and live."
As the first city to host an IoT summit, Hong Kong, participants said, is an ideal location for the fast-growing tech sector.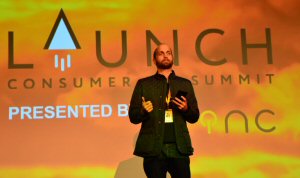 "We go past the beta stage of seeing where things work and we adopt things much quicker because we don't have any age-old infrastructure," says Roland Yau, Investment Director at Hong Kong incubator CoCoon. Mr Yau noted that some of Hong Kong's advantages include the city's urban density and concentrated population, which allow technology to "leapfrog" the set-ups in other cities.

"I think that's particularly true for connected devices because if we're not used to any habits of how things used to work, we can very quickly adopt what we see being tested elsewhere," he added.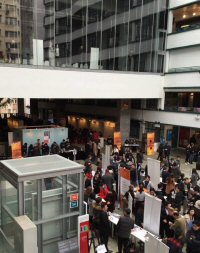 The two-day conference attracted hundreds of visitors and innovators. The event featured 43 keynote speakers, including from tech giants Microsoft and Samsung, wearable tech start-up Misfit, and crowdfunding site Indiegogo. Hosted at the PMQ creative industries hub in Central, attendees took part in a conference series, pitch competition, workshops and networking sessions. The second day highlighted Hong Kong's advantages in fostering IoT and other technology-based start-ups.
Case for Hong Kong
Another advantage that the city offers is funding, thanks to a growing network of angel investors. "In Hong Kong, finding someone who is willing to invest US$200,000 in your start-up is not hard," says Simon Squibb, Chief Executive of NEST Investments. "Hong Kong is good in the early stage of start-ups; set-up is cheap and if it succeeds, you want a good transparent system that allows you to do that.
Global Vision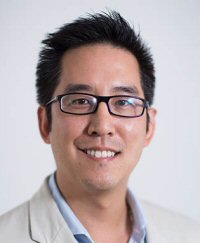 Participants also heard that Hong Kong is an ideal base for start-ups with a global mind-set. The city's cultural and geographical connectivity to the Chinese mainland means there is a natural synergy for start-ups, with the Pearl River Delta serving as its manufacturing hub, according to Professor Michael Sung from the Hong Kong University of Science and Technology's (HKUST) School of Engineering.

"Basically it is not a competitive environment where its either or, but we combine the relative merits of say, Hong Kong, with Shenzhen and China, and the ecosystem, to make things better," says Professor Sung, who is Director of the University's Center for Industry Engagement and Internship, where he's deeply involved in finding, promoting and developing start-ups.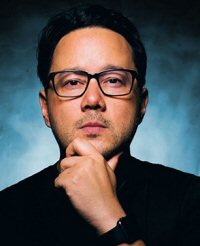 According to start-up founders, the city's international outlook allows young companies to grow the business for the region.

"Hong Kong is not necessarily a place just for Hong Kong start-ups; it is a base for international start-ups to come out of for Asia," says Casey Lau, co-founder of StartUps HK.

"I definitely think that Hong Kong is the best place in terms of ideas, people, support from multinationals, support from corporates, from investors, everything is happening here. In terms of hardware and infrastructure, China is fantastic. Software seems to be missing."
Next Stop, the World
"If you look at IoT here in Hong Kong, if you look at all the companies coming out of Brinc and elsewhere, I have noticed a trend where most of these IoT companies aren't really focused on the China market," Professor Sung says.

"They come here because they need to get their contract manufacturing done and be able to produce the goods. But they're looking at markets in North America and in Europe and usually their China strategy is somewhat like a big question mark."

Professor Sung says the best example of this outward looking strategy is DJI, a manufacturer of about 70 per cent of the world's consumer drones. Frank Wang, an HKUST graduate, launched the company in 2006, and now its value is estimated at anywhere between US$4.5 billion and US$10 billion.

"I view DJI to be one of these new, hybrid companies, which is combining the best of the West with the best of the East," says Professor Sung. "There is this huge opportunity where Hong Kong is at the nexus of the West and the East to make this happen."
Related Links
Brinc
Brinc Launch
CoCoon
Hong Kong University of Science and Technology
Nest
StartMeUp.hk
>>