https://hkmb.hktdc.com/en/1X0A5HOX
Technopreneurship in China (4): Hangzhou's Big Data Success Story
Setting out to be an entrepreneur is a high risk venture with failure a very real possibility. Such individuals, however, always begin with the highest expectations. Today, stories of successful entrepreneurs abound across China. Apart from the ever-popular tales of the early careers of the giants of the technology sector, recent years have also seen a growing interest in those entrepreneurs who have spotted an opportunity and seized their moment. These are individuals who have impressed investors by using their insight and market knowledge to ride the wave of a coming technological trend.
The success of such individuals has inspired many to pursue their careers as entrepreneurs, leading to the development of flourishing technopreneurship sector across China. Significantly, many of these technology start-ups are keen to establish ties with Hong Kong. This is not only in the hope of securing financial backing, but also out of a desire to cooperate more fully with the technology players of both Hong Kong and the wider world. Ultimately, their hope is to enhance their technological capabilities, while expanding both their domestic and overseas markets.
(For more information about the development of technopreneurship in China, please refer to: Technopreneurship in China (1): Recent Innovations and Opportunities)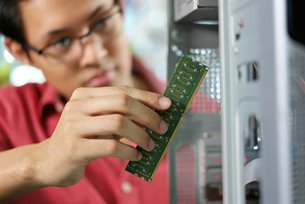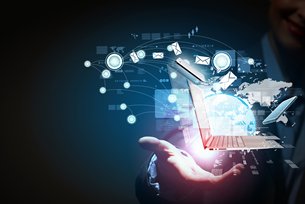 An Rmb100 Million Company
One such company is Yuantiao Tech, a technology start-up based in the Hangzhou Chengxi Science and Technological Innovations Park. In an interview with HKTDC Research, Yuantiao's senior management said the company had received some Rmb20 million in series A round financing two years after its 2013 launch. The company is now estimated to be worth more than Rmb100 million.
Yuantiao Tech has a primary focus on big data analytics and the application of related technologies. This has seen it recruit a high-level R&D team, with both overseas and mainland talents. These include a number of PhD graduates from several renowned universities, as well as technology experts from the private sector. The company has also established joint laboratory facilities with Zhejiang University and Shanghai Jiao Tong University in a bid to transform its state-of-the-art big data technology into commercially viable products and services.
Currently, Yuantiao Tech specialises in providing big data analytics products and information services to a number of high-tech sectors, including smart traffic service systems, information security, and smart grids. Among its services is the provision of precise big traffic data analysis and statistical decision-making, as well as support to traffic control departments and road users. The company also undertakes unified identity authentication and user management through the integration of government and corporate service users and system resources. This is said to offer simpler and safer integrated solutions for users logging in to access the relevant application systems via big data analytics.
According to the company, it has already started to provide big data analytics services related to smart traffic and smart travel to a number of industry players in Zhejiang, including several in the telecommunications sector. It also offers an information security-related big data service to several government departments and private companies. These are said to include a number of the Swire Group's subsidiaries that are active in the Hong Kong and mainland beverages sector. As well as its continuing bid to seek additional funding, new technologies and enhanced market opportunities across the mainland, Yuantiao Tech is also maintaining its focus on Hong Kong. Ultimately, it hopes to better leverage on Hong Kong's advantages in order to secure additional funding and access new technologies. This, it believes, is a key element in its plans to expand further in both the mainland and overseas markets.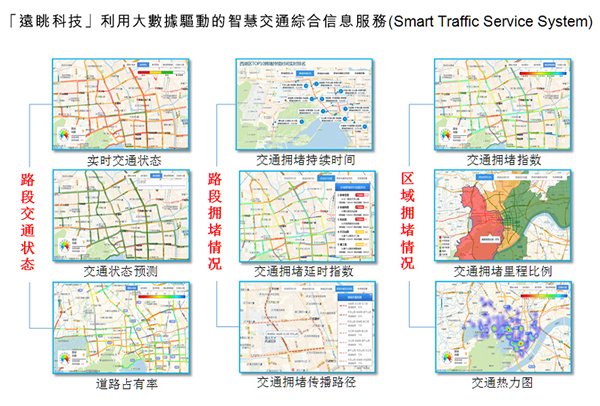 Electronics & Electrical Appliances
Finance & Investment
Technology
Accounting Services
Business Management & Consultancy
Information Technology
Telecommunications
Hong Kong
Mainland China
Hong Kong
Mainland China