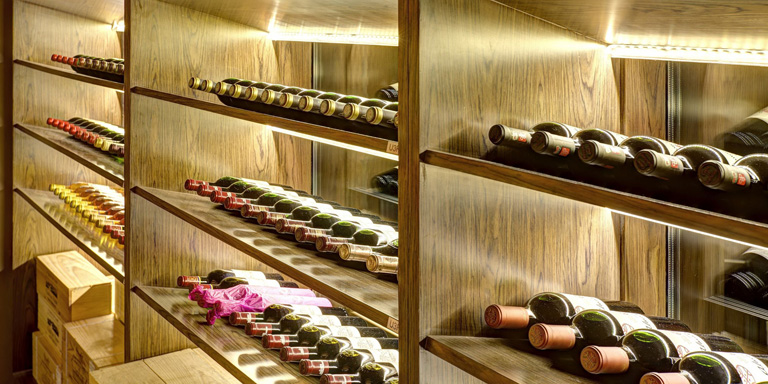 https://hkmb.hktdc.com/en/1X0A510X
The Business of Provenance
Innovation is key to bucking the downturn in Asia's luxury market.
Part of a family-owned company in business for almost a century, Hong Kong-based Omtis Fine Wines is a leading purveyor of fine wines for connoisseurs, collectors and investors across Asia. Philippe Bera, Chief Operating Officer, explains how, despite shrinking margins for the luxury market in the region, the company founded by his great-great-uncle has innovated to maintain robust growth.

Tell us about your company.
In 1919, our forefathers, the Beraha family, moved to Shanghai from Marseille, France, to build a trading company specialising in luxury brands; that was the foundation for the Omtis group. In 1949, the business was transferred to Hong Kong, and now is a diversified and dynamic company with divisions in property and business services, financial investments and fine wine.

But you don't classify yourself as a wine trader. Why?
We are not traders, but collectors. What we sell is what we own, and the quality of what we own is of paramount importance to us and our clients. Our relationships with estates allow us to offer pristine quality stock and access to ex-Châteaux vintages.
"We are very comfortable with Hong Kong as the centre of our business. As a headquarters, I have no doubt that it's the place to be."
How do you succeed in a crowded market?
Provenance is core. For 20 years, we were a distributor of Domaines Barons de Rothschild wines in Hong Kong, leveraging their trusted reputation within many fine wine estates. This, coupled with a strategy of investing each year in large quantities of fine wines, which are stored at source until sufficiently mature to be gradually released into the market, has enabled Omtis to establish long-standing relationships with the most elite of estates.

In 2010, we shifted our strategy away from agency commitments, and now we are free to source what we want, when we want. We buy any investment-grade wine we feel will age, and if we don't sell it today, we can sell it tomorrow for five per cent more. In the end, it all comes down to innovating, and trying to be different.
Was 2015 a good year for your company?
Revenue exceeded expectations despite overall weakening of luxury retail sales in the region. We are proud to have achieved growth of about 20 per cent in 2015. As a private company we do not disclose turnover, but of course our sales are in the millions of US dollars.

The value of our wines ranges from 100 euros per bottle. We prefer to have inventory that will hold its investment value – it's a wealth preservation policy that resonates well with our clients.

To what do you attribute this growth?
Our growth in high-end wine sales since the Hong Kong Government abolished import duty in 2008 demonstrates interest in fine wines by Asian collectors, specifically that of the growing middle class, and a general shift towards real assets in a potentially uncertain economic outlook.

We've also developed a marketing strategy, holding exclusive promotional activities and events designed to engage existing and potential clients. In 2015, for instance, these included events with Château Ausone at Pierre of the Mandarin Oriental, Masseto at Grissini of the Grand Hyatt, Château Angélus at On-Dining, Château Montrose at Ting Lung Heen of the Ritz Carlton, and Château Ducru Beaucaillou at Gaddi's of the Peninsula hotel. Plans are well advanced for events in 2016, which will include Château Troplong Mondot, Château Lynch-Bages, and at least one first-growth estate yet to be disclosed.

Clients also benefit from the control Omtis exercises over the value chain from supply to distribution, with its own fully HKQAA-certified wine storage and logistics facilities in Hong Kong. International facilities extend also to Singapore and particularly France in the case where clients require long-term aging of their wines without the uncertainties of transportation and costs of an intermediate location.

What does the future hold for Omtis Fine Wines?
Our family feels that Hong Kong is very conducive to remaining the centre of wine for Asia. It's a very good location for the whole region, and we are seeing interest from [ultra-high net-worth individuals in] Vietnam, the Philippines, Cambodia and across Southeast Asia, because of their business connections in Hong Kong.

We are very comfortable with Hong Kong as the centre of our business. As a headquarters, I have no doubt that it's the place to be.
Related Link
Omtis Fine Wines
France
Hong Kong
Western Europe