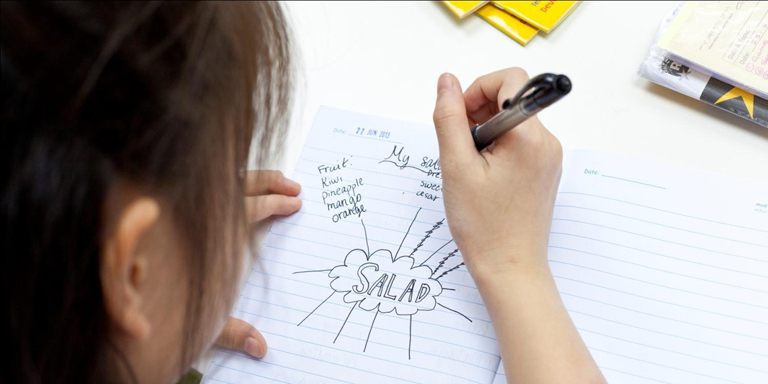 https://hkmb.hktdc.com/en/1X0A4YNJ
After-school Sessions
Hong Kong's private tutoring centres are booming, with many expanding their offerings.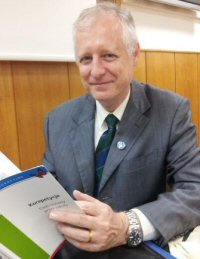 Hong Kong takes its after-school education seriously; the market value of the city's secondary school tutoring industry is predicted to hit HK$2.7 billion in the 2014-2015 school year, according to market research group Ipsos, up from HK$1.9 billion in 2009-2010.

According to a 2012 study by the Hong Kong Federation of Youth Groups, the percentage of students receiving private tutoring has almost doubled since 1996 from 34 to 64 per cent. The time spent in private tuition also rose significantly between 2009 and 2012, from just over three to almost five hours per week.
The study also found that 65 per cent liked having private tuition, and 25 per cent of respondents felt pressured if their peers had private tuition when they didn't.
Regulating the Industry


Hong Kong's promotion of "star tutors" – some of whom command multi-million-dollar salaries – is relatively unique, says Mark Bray, UNESCO Chair Professor in Comparative Education and Director of the Comparative Education Research Centre at The University of Hong Kong. "Other countries do have star tutors, but they are not marketed in such flashy and aggressive ways," notes Mr Bray.

Indeed, glossy ads featuring "celebrity" tutors promising to help students ace exam papers are frequently employed to drum up new recruits to after-school tuition centres. "We are in a marketplace, and it is a marketing strategy, but I think we need more monitoring and regulation from the government, and self-regulation from the industry itself. Hong Kong does not have a self-regulatory body like the Australian Tutoring Association, for example," he says.

Any form of regulation, however, is difficult. As Mr Bray points out, the sector has expanded exponentially over the last decade and become much more commercialised. "Alongside the big chains, both domestic and multinational schools, such as Kumon, and small centres operating like shops are attracting many students and other self-employed people. These are even more difficult to monitor and regulate because they are informal."

Mr Bray's research team is studying the relationship between shadow education and schools and differentiation within the sector. We have good schools and not-so-good schools, and institutions with a range of philosophies. But within the shadow sector is much more diversity. At the top end is excellent provision that can indeed help young people to grow and excel; but at the bottom end is very poor provision, which could actually be harmful [to students]."
Test Prep
Celebrating its 20th anniversary in 2016, NTK Learning Center is one of the oldest tuition schools in the city, with a main campus in Causeway Bay on Hong Kong Island and another in Kowloon City. The centre offers United States and United Kingdom test preparation, International Baccalaureate (IB) programmes, A- Levels and core courses, including its Maths Scholars programme and Analytical Reading. Founder Ng Teng-keat, a former chemistry teacher at the American International School and Hong Kong International School, says 90 per cent of its student intake is from international schools.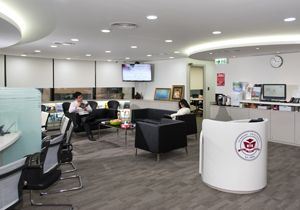 Most students enroll at NTK for test preparation, according to General Manager Elton Chau, who also teaches mathematics at the centre. All departments have an experienced head of department, with a maximum class size of eight. "The majority [of our students] prefer one-on-one tuition, but we've found that some students work better in a group so we like to keep a balance," says Mr Chau.

Mr Ng believes employing passionate teachers has been key to the centre's success. "A lot of teachers have the knowledge but not the passion. We don't believe in selling Ivy League graduate teachers; of course we have them, and I've come across many who are good in knowledge but may not know how to impart that to the students," he says.
Taking Tuition Online
One trend developing in the sector is the introduction of online study programmes. ITS Education Asia, for example, offers the ITS Online School in addition to standard classes at its centre in Central. Aimed at those who live in remote areas or have restricted school choice nearby, it delivers GCSE, A Level and IB tutorial support among other options.

Demand has been robust for this service so far, says ITS founder and Director Danny Harrington. "It is still very early as we only launched it in late 2014, but we expect continued strong growth [for this service]." Studying online also has the benefit of being cheaper, with online IGCSE classes starting at HK$930 (US$120) per month. An hour-long one-on-one tutorial for primary students at ITS costs HK$550.

In the coming year, ITS also plans to introduce post-secondary courses. "This is part of our ethos of breaking down the traditional barriers in education. One is the division usually found around the ages of 16 and/or 18, another is the division between academic and vocational [studies]. We are bringing in two experiential learning programmes, one from the UK and one from New Zealand that combine elements of academic and vocational education."

Mr Harrington set up ITS in Hong Kong as he felt that tutorial schools were either not of high quality or merely supplemented a student's schoolwork. "While the latter is an important part of a tutorial school's work, it shouldn't stop there. My own post-secondary education at Oxford based on the tutorial approach showed me how valuable this method is in helping any individual take the most that they can from the background context of the education system."

The ITS founder believes that institutions such as ITS are popular in Hong Kong as any place with an affluent middle class and competitive job market sees strong demand for tutorial support. "Other major cities such as London are the same. Perhaps it stands out in Hong Kong as the population is relatively small and the middle class is relatively large within it," says Mr Harrington.
Language Focus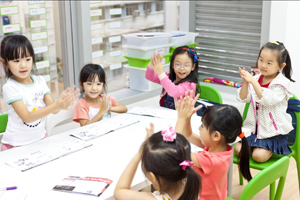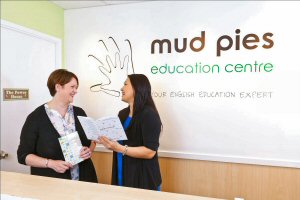 As many Hong Kong students study at universities in English-speaking countries, one of the most popular tutorial subjects is English, and there are many centres dedicated solely to teaching English in the city. Liz Search, founder and Director of English language centre Mud Pies Education, which is based in Tin Hau, believes competition for places at the best schools and universities drives parents to sign up for English tutorial classes.

"Hong Kong has such a high population density that it leads to fierce competition. If we look at all aspects of life from kindergarten to schools, university places and job placements, there are always far more people applying than there are spaces for.

"It is difficult to stand out against the competition when there are so many strong competitors. Parents will do their very best to help students get those coveted places, and after-school classes are an effective way to consolidate learning and challenge students on a more personal level," says Ms Search, whose centre offers classes for 2-14 year olds with courses in phonics and creative writing being most popular.

Like NTK, Mud Pies is seeking to expand its range of services and is currently establishing an advice platform for parents. "We have a group of trusted professionals and advisors specialising in different aspects relating to youngsters, including education, health and well-being, and finance."
Related Links
ITS Education Asia
Mud Pies Education
NTK Learning Center
University of Hong Kong