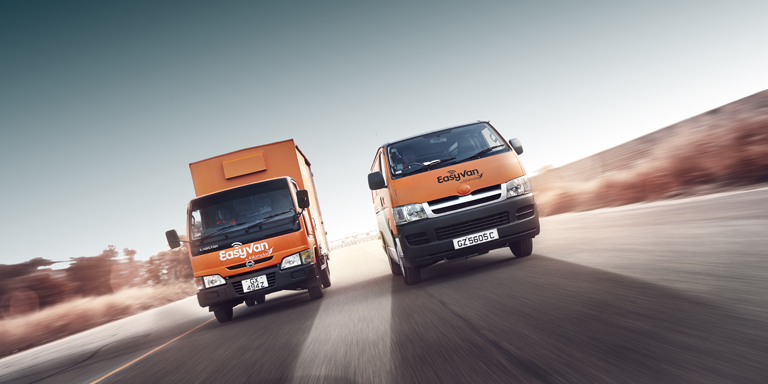 https://hkmb.hktdc.com/en/1X0A4LQJ
Va va Vroom
Operating in 14 cities, Hong Kong delivery app Easyvan has become a leading logistics platform in Asia.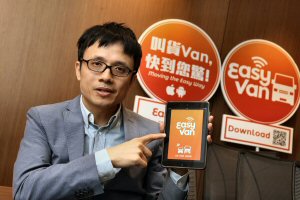 Shing Chow never intended to start his own business. But in the space of two years, his delivery-van application Easyvan by lalamove, has grown from a single-person company into an employer of 200 people running the largest fleet in the region, with more than 27,000 drivers operating vans, lorries, trucks and motorcycles across Asia.

"I got into building a tech start-up accidentally," says Mr Chow. "I was never into the Internet, even though I was at Stanford – the hottest place for tech – back in 1999. Instead of learning to code, which would have been a lot more useful for setting up this business, I studied economics."

After a brief stint as a management consultant at Bain and seven years playing Texas Holdem poker professionally online, Mr Chow was inspired to launch the van-delivery service after his own experience trying to hire a van, which after a fruitless four-hour wait forced him to order three taxis instead. "I wanted to change how delivery is done by using mobile Internet. But at the time, I didn't know anything about logistics; I wasn't even sure what the word meant."
Regional Roll-out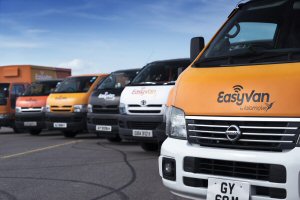 Since its launch in December 2013 in Hong Kong, the service has been rolled out in 10 Chinese mainland cities, as well as in Bangkok, Taipei and Singapore, making it one of the largest logistics platforms in Asia. Hong Kong customers include the University of Hong Kong and beauty e-tailer Strawberrynet, which pay about HK$110 for a van hire from Central to Tsim Sha Tsui.

The company says its vision is to empower drivers to run their own businesses, and employees are told they can earn up to 50 per cent more by working with Easyvan than rival delivery companies.

Available as an app or on computer desktops, the product enables hirers and their customers to track delivery in real time, while a driver-rating system evaluates performance. GPS order location speeds up deliveries by selecting a driver nearest to a pick-up location and offers additional services, including help moving items and cart rentals.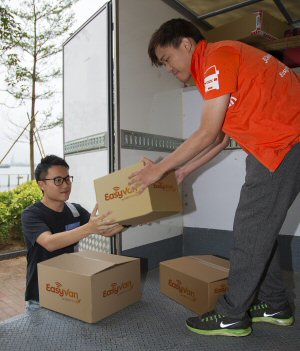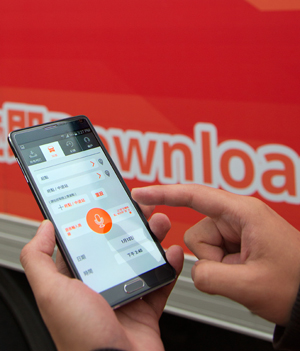 Business Stake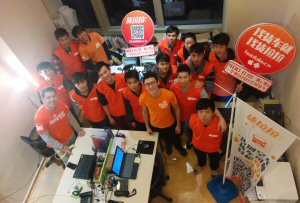 While most of the initial set-up cost came from the founders, including Gary Hui, the company also tapped some angel investment to get started.

With two external rounds of fundraising completed to date, venture capitalists and several employees are among those who have stakes in the company. "It feels good to have staff believing in our vision so much that they are not only risking their time, but their savings as well," says Mr Chow.

The CEO says he could not have set up the company elsewhere, since the call centre service for vans only exists in Hong Kong. "We merely moved it [along] from analog to digital, from voice to data."

Following a US$10 million cash injection in January, Easyvan expanded rapidly across the region in 2015. "From culture and customers to services offered and drivers, everything changes from one city to the other. The only thing that remains identical is our core business: professional on-demand delivery."
Staying Ahead of the Competition
Among the biggest challenges from expanding so quickly is making sure the existing team grows with you, says Mr Chow. "It's very different managing a team of one versus a team of 200. People who work great in small teams may not do so well when the company grows bigger."

According to Mr Chow, there are three major challenges for Hong Kong-based tech entrepreneurs to overcome. "First, the Hong Kong market is too small to sustain an Internet start-up: you need to either look north to expand on the mainland, or south to Southeast Asia."

Drumming up capital can also be a hurdle. "It's very difficult to get people in Hong Kong interested in investing in an Internet start-up that won't be making money for a long time. People want to invest in property, financial products or companies that generate profits right away. People don't [want to] invest in [the] future. Start-ups are all about the future."

Another major challenge is attracting top talent. "We don't have enough programmers here in Hong Kong, and the best talent sometimes doesn't want to work in start-ups." While it was initially difficult for Easyvan to attract high- flyers, Mr Chow believes that attitudes have shifted recently. "It's becoming cool to work at a start-up," he says.

As the logistics industry becomes increasingly digitised, Easyvan has its work cut out to stay ahead of competition, such as Gogovan, another Hong Kong-based app-driven delivery service, as well as Uber, which connects users with taxis, private cars and rideshares.

Mr Chow's main concern, however, is keeping customers happy. "We focus on our users only, not our competitors. We spend most of our time talking to our users, finding out what they need, and improving our service [accordingly]. It brings more value than looking at what others do."
Related Link
Easyvan
Logistics & Supply Chain
Technology