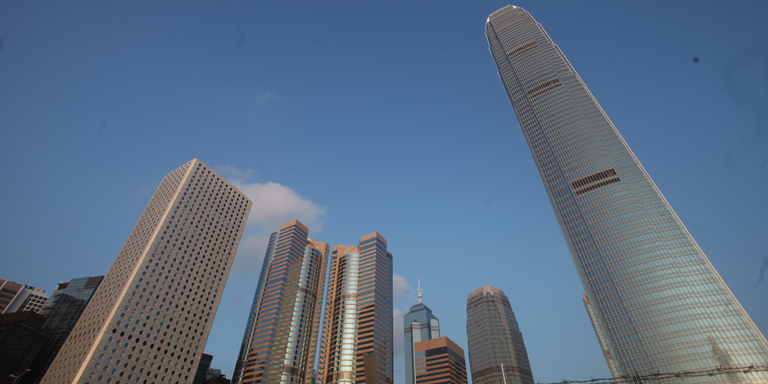 Banking on Innovation
A city built on entrepreneurship, Hong Kong has the human and financial capital to be a fintech hub.
A fast-growing sector, financial technology, otherwise known as "fintech," uses technological innovation to develop the financial services industry.

"Whether it is the unbanked, the underbanked, high or net worth customers, financial services institutions are looking at every conceivable technology or idea that would lead or enable the next industry disruption," said Janos Barberis, a globally recognised fintech pioneer who set up FinTech HK as a single point of access for start-ups, community and events that are shaping Hong Kong's fintech ecosystem.

According to Mr Barberis, a 2014 study sponsored by strategy consultancy firm Accenture found that global investment in fintech companies tripled in value in 2014, reaching US$12.2 billion.
Compelling Advantages
"Witnessing the fintech activity in London, I realised that Hong Kong has not only the same pre-requisite to be a fintech hub, but importantly, it has many more market opportunities regionally." said Mr Barberis, who returned to Hong Kong from London to set up FinTech HK in July 2014.

Hong Kong, he said, has the human and financial capital needed to be a fintech hub, but perhaps more importantly, the spirit of entrepreneurship. "Fintech companies can meet 70 of the world's 100 biggest banks within a 30-minute MTR ride," he said. "Within five hours' flight, you can reach 1.2 billion people without a bank account, opening opportunities in terms of financial inclusion, financing and credit scoring."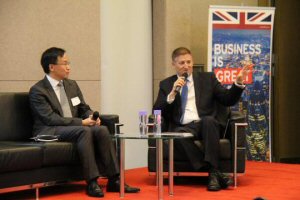 The number of fintech events in Hong Kong has grown, said Mr Barberis, with 45 events held since January 2015. Among those events was the inaugural Cyberport Fintech Innovation Forum in May, which gathered fintech visionaries and innovators from around the world. In 2014, a group of 10 leading financial institutions and Accenture launched, in Hong Kong, the FinTech Innovation Lab Asia-Pacific, a programme that accelerates the region's top early- and growth-stage fintech innovators through product development, and exposure to top-level financial industry executives.

The Hong Kong Stock Exchange has become the most recent backer of SuperCharger, Hong Kong's latest fintech accelerator already supported by Standard Chartered, Baidu and TGN, Mr Barberis said. The city also has the Hong Kong Internet Finance Council, a non-profit organisation founded by fintech entrepreneurs to foster the sector's development.
Undoubted Benefits

Fintech refers to the application of information technology for the financial industry. In general, fintech covers four major areas, including payments, financial data and analysis (such as Big Data analytics), financial software and applications, and cyber security.

HKMA Executive Director Esmond Lee said that fintech "undoubtedly" brings benefits to financial institutions, enabling them to focus more on risk and control management, and can also give financial services customers better mobility, accessibility and protection.

"Most importantly, the fintech industry can achieve this cost-effectively, via channels that are in line with new customer behaviour and the expectations of a digital age." For cities with a banking sector less developed than Hong Kong's, he said, fintech may help financial inclusion and extend financial services to "unbanked" consumers who have difficulty accessing financial and payment services through traditional channels.

Analysts Agree
"A low-tax environment and vibrant lifestyle makes Hong Kong an attractive choice both for businesses and the upwardly mobile, tech-savvy personnel needed to support leading-edge developments," said Scott Thiel, Partner at DLA Piper, who participated in a KPMG fintech report. "The tech start-up community is supported by a range of new co-working spaces, incubators and accelerator programmes, along with several government and private sector initiatives."

Released last June, the KPMG report also noted Hong Kong's strategic location, diverse talent and favourable business environment, where the rule of law governs the conduct of commerce. "It is certainly an excellent platform for fintech firms," said Sanjeev Chatrath, Managing Director, Region Head Asia, Financial & Risk, Thomson Reuters.

Last February, entrepreneur Joanna Cheung co-founded Tuspark Hong Kong (and its affiliated network, Tuspark Global Network) as an innovation hub providing co-working spaces, services and acceleration programmes for fintech and Internet of Things start-ups. Its flagship, a nine-storey facility in Kwun Tong, is the first international expansion for Beijing-based State-owned-Enterprise Tus-Holdings Co Ltd, the business' main investor, which operates Tsinghua University Science Park (TusPark) in the Chinese mainland and has an incubation network across some 30 mainland cities.

"Hong Kong was the most favourable location for us to set up a cross-border network of resources for start-ups and investors looking into and coming out of China," said Ms Cheung, citing languages, legal jurisdiction, tax treatment and culture among the deciding factors.
Empowering Fintech Entrepreneurs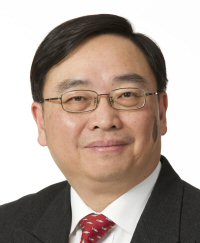 Leveraging its status as Asia's financial centre, Hong Kong is uniquely placed to empower the 70 international banks in the city to gain competitive edge through fintech solutions, Ms Cheung said.

"The financial maturity and expertise that Hong Kong holds, combined with the market opportunity and dynamism that it has, due to its geography, is creating a unique moment in time for the city to take the global lead as a fintech hub."

Esmond Lee, Hong Kong Monetary Authority (HKMA) Executive Director (Financial Infrastructure), agreed that embracing fintech can broaden the city's reach to technology, fostering innovation and increasing its wealth and competitiveness.

"One exciting example is e-cheque, which is expected to be launched later this year," said Mr Lee. "Imagine the time saved by retail bank customers through no longer having to present paper cheques at a bank branch, and the effort saved by banks and corporations to process payments with volumes of paper cheques."
"The financial maturity and expertise that Hong Kong holds, combined with the market opportunity and dynamism that it has due to its geography, is creating a unique moment in time for the city to take the global lead as a fintech hub."
Solid Foundation
Having built a safe and efficient multi-currency, multi-dimensional hard financial infrastructure, namely the various payment and settlement systems, Hong Kong has also devoted resources to develop and improve its soft financial infrastructure, such as its legal and taxation regime, in recent years, Mr Lee explained.

"With the continuous implementation of new initiatives and enhancements, Hong Kong has gained a head start in developing a world-class financial infrastructure that meets international standards."

The HKMA, he said, will continue to strengthen its financial infrastructure to meet new challenges and opportunities presented by the liberalisation of the mainland's financial markets, the internationalisation of the renminbi, and the increased cross-border links Hong Kong has established with the clearing and settlement systems in other jurisdictions.

Mr Lee also cited Hong Kong's role as the international financial centre for the mainland, the world's second-largest economy with a US$11 trillion GDP in 2014, offering "ample opportunities for Hong Kong people to prosper from business opportunities."
Related Links
FinTech HK
Hong Kong Monetary Authority (HKMA)
TusPark
Finance & Investment
Technology