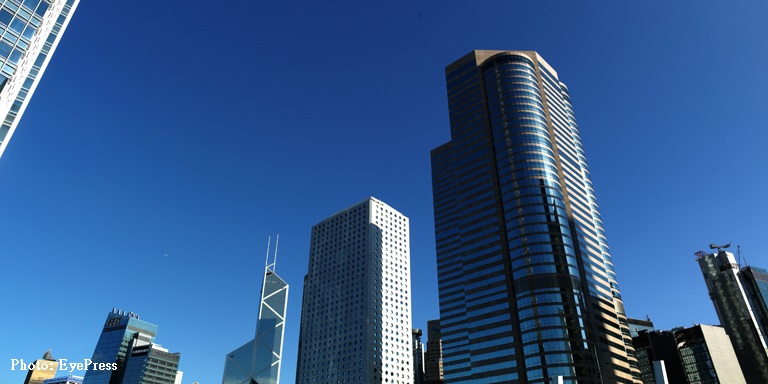 https://hkmb.hktdc.com/en/1X0A451K
Financial Crime Fighter
Hong Kong is at the forefront of a worldwide effort to keep the global financial system clean.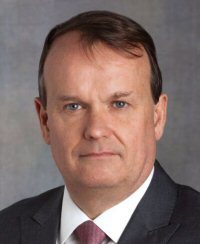 David Cope is a partner at KPMG China in Hong Kong, specialising in financial crime compliance and investigations. Focusing on anti-money laundering, anti-bribery and anti-corruption issues in his previous posts with Bank of America Merrill Lynch and Morgan Stanley, Mr Cope now investigates complex financial crime and money laundering cases. During his earlier tenure with the Hong Kong Police, Mr Cope took part in formulating and executing Hong Kong's financial investigation policy and training.
Tell us about your background in financial crime investigation.
I started investigating financial crime in 1993 when I joined the Hong Kong Police's Commercial Crime Bureau. Hong Kong being a financial centre, financial-crime investigation was a growing area and complemented my interest in more complex investigations.
I was lucky enough to be involved in some very large and complex investigations and subsequent court cases, which further increased my knowledge of the financial industry and how it could be abused. Moving on from the police to Morgan Stanley in 2008, then Bank of America in 2013, were both huge learning experiences for me, but also fantastic opportunities to gain a deep understanding of how global banks and financial institutions operated, how much risk they faced from criminals and terrorists, and what steps could be taken to address these risks.
"There is often more money to be made by organised crime and terrorists groups by financial crime than the more traditional criminal enterprises, such as drug trafficking and extortion."
How real is the threat of financial crime to the global business community?
The threat is huge; while the global financial system gives great opportunities for the free and efficient use of capital, it also provides criminals and terrorists the same opportunities to move tainted funds through the same routes as the clean funds flow. Corruption, fraud and market misconduct offences, such as insider trading, are generating enormous amounts of criminal proceeds, which are increasingly being re-invested back into the legitimate financial system. There is often more money to be made by organised crime and terrorists groups by financial crime than the more traditional criminal enterprises, such as drug trafficking and extortion.

Corruption continues to be a real threat to Hong Kong and the region. The increasing efficiency and complexity of global transactional banking and capital markets only makes it harder for financial institutions and law enforcement to understand what channels are being abused, and design controls to prevent their abuse. The use of new payment methods and non-traditional banking entities only adds to this complexity and thus the risk. It is becoming increasingly harder to detect whether trade finance or securities transactions are legitimate, or are being abused to move or generate illicit proceeds.

The challenge will be to ensure that, in their attempts to stop and prevent illegal funds flowing, regulators, banks and other financial institutions don't adversely impact the free flow of capital that has led to the globally linked economy we have today.

How is Hong Kong tackling financial crime?
Hong Kong's strengths are its strong and efficient law enforcement and regulators, which are increasingly willing to take action against both money launderers and those who may facilitate them. This includes banks and other financial institutions that have poor controls. Hong Kong's law enforcement agencies (Police, Independent Commission Against Corruption, and Customs and Excise Department) all prosecute those involved in laundering money in Hong Kong, and have had some real success in prosecuting syndicated money laundering.

Our key regulators, the Hong Kong Monetary Authority (HKMA) and the Securities and Futures Commission (SFC), are also taking a strong line preventing the movement of criminal and terrorist funds through Hong Kong. The passage of the Anti-Money Laundering and Terrorist Financing (Financial Institutions) Ordinance (AMLO) and the HKMA and SFC's associated guidelines provide a clear regulatory framework to ensure that our banks and other financial institutions understand who their clients are, where their funds are coming from, and what controls they need to have in place. This clarity of regulation provided by the AMLO is essential as it allows banks and other financial institutions to focus on the areas of their business where they do have real risk of money laundering or terrorist financing, and enhance their controls.

Hong Kong's membership of the Financial Action Task Force, our independent judiciary and world-class legal system, are also key strengths in the fight against financial crime.

What can Hong Kong and the Chinese mainland do to safeguard the reputation of their financial sector?
All stakeholders involved in the financial industry need to be aware of the risks that the sector will be abused by criminals and terrorists, and they need to continue to take practical and efficient steps to prevent this abuse. Provided everyone – governments, regulators, banks and other financial institutions – focus their efforts on identifying and dealing with the actual risks, I am confident that Hong Kong and China will remain safe and sound financial centres.
Related Link
KPMG China
Hong Kong
Mainland China