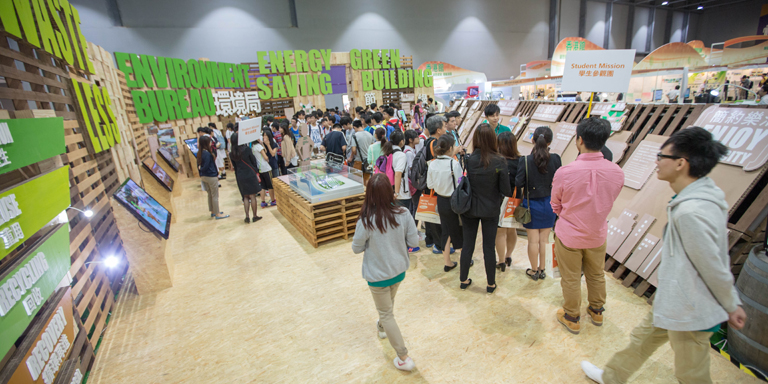 https://hkmb.hktdc.com/en/1X0A40KG
Eco Expo Asia
Don't miss the region's leading fair for the environmental protection industry, happening in Hong Kong next week.
WHAT: "Embracing a Green and Sustainable Future" is the theme of this year's Eco Expo Asia, the region's leading event in the thriving environmental protection industry.

WHEN: 28-31 October 2015

WHO: Exhibitors will showcase their products under such categories as: air & water quality, energy efficiency and energy zone, waste management and recycling, eco-friendly products, green transportation, and green building solutions and service.
WHY: As Asia's economy and population continue to rise, challenges lie in finding a balance between sustainable development and minimising the undesirable environmental byproducts of urbanisation, as well as maintaining energy security.

Held alongside the expo, the Eco Asia Conference connects participants with government officials, scholars and industry experts from around the world to learn about the latest developments and trends in the industry.
A business-matching programme will also be organised to help participants identify potential clients and business partners.

WHERE: AsiaWorld-Expo, Hong Kong

HOW: The registration form is available to download.

And You Can Quote Me: "Eco Expo Asia is a fantastic event for large-scale property developers, like our company, to understand market trends in green building and property management. We are here to find green building materials and technologies that are applicable to our upcoming construction projects. We are also sourcing eco-friendly products that can be used by malls, as well as residential and commercial buildings. We are happy to have found some good contacts that may potentially help our campaigns. Embedding green concepts in property management is a strong trend and we are passionate about establishing a green corporate image. We will definitely come back to the show in the future." (Elsa Cho, Manager, Purchasing (Property), MTR Corporation Ltd, talking about last year's fair).

For more information, please visit: www.hktdc.com/fair/ecoexpoasia-en/