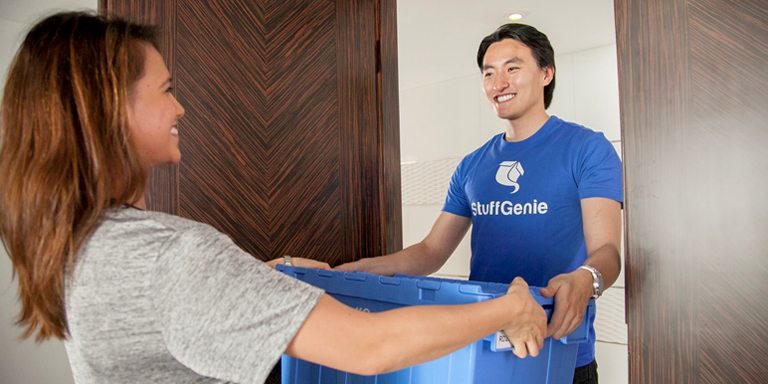 https://hkmb.hktdc.com/en/1X0A359C
Storage Sector Primed for Growth
Compact living spaces in Asian cities have sparked enterprising storage solutions in Hong Kong.
Self-storage is a relatively fresh concept in Asia. But according to a new report by global real estate firm CBRE, it's a sector that's primed for growth, especially in the more developed cities of Hong Kong, Singapore and Tokyo, where demand outstrips supply.

Asia is about 20 years behind mature markets like the United States, United Kingdom and Australia, where the self-storage industry is well-established. But the industry is poised for rapid expansion in the region, the report found.

For domestic customers, CBRE cites the main demand drivers as the "four Ds": death, divorce, downsizing and dislocation. In addition, it sees increasing demand from the corporate sector as new businesses are established and offices expand.

"As a result, both operators and investors are keen to satisfy the demand in the market and increase self-storage supply. Self-storage rental rates are healthy, lending support to increased conversion of under-utilised properties into self-storage facilities."
First-mover Companies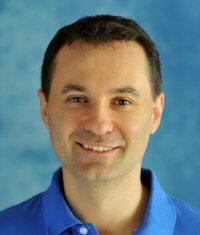 Entrepreneurs who have recognised this trend include Mark Sims, an Australian executive working in the region who formed valet storage business Go N Live in late 2013. He identified several trends that, together, make self- storage popular.
"The primary reason is the rising cost of real estate, forcing many people to live in smaller places," said Mr Sims. "And with developers trying to get as many units as possible out of any new building, the first thing to go in new apartments is usually storage.
"At the same time, Asia's population is booming and moving into middle class. With an increase in disposable income comes the desire for material things, and that creates clutter and the need for storage."

All of these factors were already present in Hong Kong, which also enjoys a highly developed technology and logistics infrastructure, making the city the perfect location to test the concept of valet storage, Mr Sims said. "Hong Kong is also a market accepting of new ideas, making it easy to get started and find early adopters for an on-demand storage solution."
"Hong Kong is a market accepting of new ideas, making it easy to get started and find early adopters for an on-demand storage solution."
Go N Live's model is adapted for the local market. In countries like the US and Australia, customers drive to the self-storage facility and unload goods themselves. Cars are still a luxury in Asia, and so is spare time, Mr Sims pointed out.
On-demand Valet Service
In Asia, the work-life balance concept has not made many inroads, with people spending long periods of time at work. Combined with a reliance on public transport, conventional self-storage was not the convenient solution that it is in the West.

"Yet, on-demand solutions have become a way of life in Asia. So why not provide a storage solution that is on-demand? Hence the term valet storage was coined and the market developed."

While the majority of its customers are households, the most lucrative customers are new businesses, Mr Sims said. "We offer extended services to business – including inventory management and stock shipping (Pick N Pack). We find that new e-commerce businesses need help with their storage and product shipping, but traditional providers do not offer a solution that is flexible and affordable for a business just starting out."

Goods are stored in rented warehousing facilities. "We made partnerships with warehouse owners who had poor or under-performing assets that we could leverage," Mr Sims said. "This has created an arbitrage situation in which we can get facilities in inconvenient locations, add the valet service, and bring it to the market as a convenience product."
Market Challengers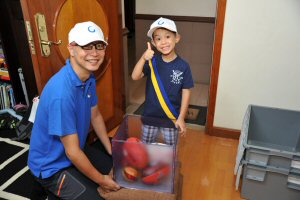 In its first 12 months of operation, Go N Live grew at a monthly average of 40 per cent. The business was profitable within six months, due, the founder says, to its unique approach, which "ensured that we set up the most efficient working capital structure we could."

However, the rush of new market entrants meant that the profit period was short- lived. "We've had to double our efforts in advertising and partnerships, and incentives to customers," Mr Sims said. "We forecast that it will take around 30 months to be in a profitable position again based on the current insane level of competition."

To capture new market share, the business model was also diversified, and now includes document storage, inventory storage and management, and mobile safe-deposit boxes. "We will continue to try new services and see what works," Mr Sims said. "For now we will focus on Hong Kong – but we are always looking for partners in other markets."
Healthy Returns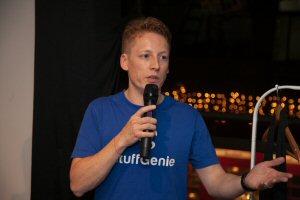 British-Brazilian brothers Charles (a web developer) and Miles Davison (an investment banker turned logistics expert) set up StuffGenie, a valet storage service for consumers and SMEs in Hong Kong. In December 2014, they opened Storeganise, a technology company providing a complete IT solution for businesses anywhere in the world that want to operate a valet storage business.

"There is growing demand and interest from investors to get into this space given the long-term healthy returns," said Miles, who lived in Hong Kong from 2006 to 2009, and moved back to the city to establish the businesses, while Charles is based between Hong Kong and London.

"We decided on Hong Kong as a result of this and also due to personal linkages to the city. On top of that, the significant experience that Hong Kong has with logistics makes it ideal for operating an on-demand service such as ours. On-demand storage is really a logistics service aimed at consumers and small businesses, so knowledge and infrastructure (required) to meet that demand is important. Finally, Hongkongers are forward thinkers, always looking for convenient options to save them as much of their already limited time as possible, making Hong Kong an ideal place to launch."
Technology and Logistics Meet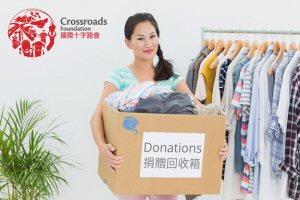 The Davison ventures are entirely self-funded at this stage, although the brothers may look for investors in the future. They work with business partners to fulfil operations, including transportation and storage at a rented Kowloon warehouse, which is temperature and humidity controlled, with 24-hour security.

"StuffGenie is different in that we really bring technology and logistics together," Mr Davison explained. "Our founding team has plenty of logistics and technology experience and we have used that to create processes and a system to provide the best level of service possible. We built our entire operations and customer-facing system in-house, and it continues to be updated and upgraded constantly."

The operations app is a transport, warehouse, customer and billing platform combined into one, he said, while the customer app provides a place for end-users to manage their things on the move with ease. "They can create a photographic inventory of all their stored stuff and order things back at the click of a button. We can arrange deliveries in as little as two hours."
Software in Demand
The software business, Storeganise, has taken off the fastest, Mr Davison said. Providing other businesses with the technology to offer and run an on-demand storage service, the software has been purchased by companies in Taiwan, Korea, Hong Kong and Netherlands, "with more coming online soon."

While declining to disclose financial data, he said that StuffGenie, for now, is only operating in Hong Kong without further plans for expansion. "Our main focus with respect to expansion overseas lies in the software business, Storeganise."

Having had few players in the market thus far has helped the industry to go through a learning curve, and see how the local service offering should differ from traditional self-storage, Mr Davison continued. "The storage market as a whole is growing rapidly, and yet there is still extra demand that is not being addressed. We are of the opinion that there is space in the market for multiple players in this space."
Related Links
Go N Live
Storeganise
StuffGenie
Follow HKTDC on Facebook, Google+, LinkedIn, Twitter @hktdc