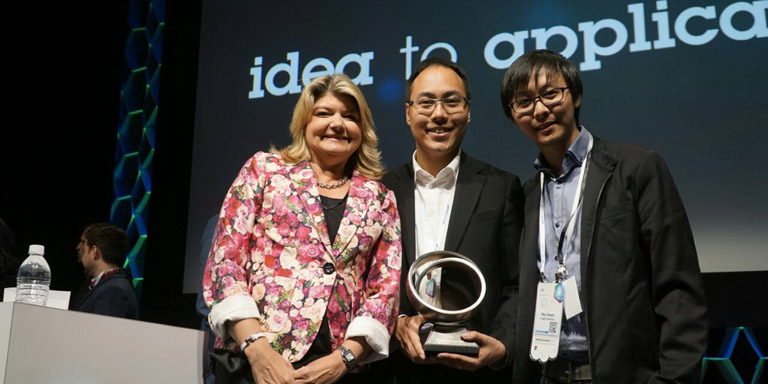 https://hkmb.hktdc.com/en/1X0A2SK4
Robotic Trail Blazer
Award-winning Hong Kong start-up Insight Robotics is helping fight deadly wildfires around the world.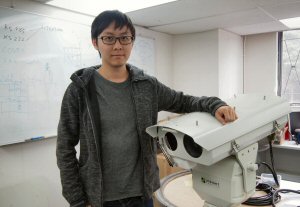 Hong Kong technology firm Insight Robotics was named Entrepreneur of the Year at the IBM SmartCamp Global Finals in Las Vegas, in February, for its innovative wildfire detection system.

Using thermal imaging sensors and advanced artificial intelligence vision technology, the fire-detecting robot can spot fires in areas as small as two metres by one metre and within a five-kilometre radius.

Described by the award organiser as "one of the most competitive line-ups the programme has seen," Insight Robotics beat 100 other start-ups, including those from Silicon Valley. It said that the Hong Kong company clinched the award for "proven technology that was very innovative with a great social impact."

According to Rex Sham, founder and Chief Analyst of Insight Robotics, 92 per cent of forest fires are caused by humans and cost some US$30 billion each year. "By identifying fire sources before they become catastrophic, we aim to reduce the cost to US$20 billion," Mr Sham said.

When installed on rooftops, the robot provides a 360-degree view 24 hours a day. It also communicates with Insight Globe, a 3D map-based interface, to generate real-time images for frontline command centres, enabling authorities to pinpoint the exact location when drafting firefighting plans.

"The robots are programmed to differentiate wildfire from other heat sources such as vehicles and factories. Correctly identifying the distance of forest fires is key, as its far-infrared wave weakens by distance," said Mr Sham.
Inspired by Doraemon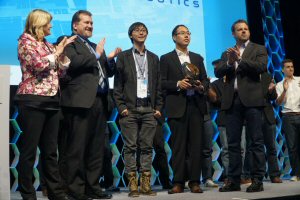 An engineering graduate from the Chinese University of Hong Kong, Mr Sham traces his passion for robots back to the robotic cat depicted in the Japanese animated TV series Doraemon. At age 12, Mr Sham was taking apart machines to examine how they worked. But it was not until he entered university that he learned to code and created his first robot, a two-legged, sensor-driven machine.

The Insight Robotics team has come a long way, taking an initial design for a flood-monitoring robot and converting a thermal sensor component into the early-warning fire detection system.

Since it was founded in 2009, the company has grown to 54 employees, with some based on the Chinese mainland and others in Malaysia. To date, the technology has brought in about US$4 million from deals struck with five mainland provinces as well as Indonesia, Malaysia and Mexico. Sales are expected to triple to US$15 million this year.
Building on Failure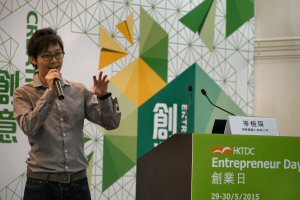 Speaking at a technology start-up seminar during last month's HKTDC Entrepreneur Day, Mr Sham offered his insights on launching a new company. Noting that Insight Robotics was his third business, he said his current company's success was built on past failures. He recalled lessons learned during his previous forays in businesses such as offering classes in design and technology or producing circuit boards for factory automation.

"I learned to partner with people with a strong business mindset. That was important for me, as that person can tell if the product has market potential," said Mr Sham, who added that products should serve as a solution to an existing problem.

With the majority of its funding spent on research and design, Mr Sham recalled a time when his bank account was reduced to only a few hundred dollars, and he was some HK$200,000 debt. Mr Sham advised start-up founders to set themselves a limit on how much debt they would be willing to shoulder. "You must set a line to determine when to give up. My bottom line was HK$300,000 – if I had lost more than that, I decided I would find a job in government or work for a big company to pay back my debts."

Allen Ma, Chief Executive of the Hong Kong Science and Technology Parks Corporation (HKSTP), said the success of Insight Robotics, which is a graduate of the HKSTP incubatee programme, bodes well for the local start-up scene. He cited figures from the Hong Kong Company Registry showing the number of newly set-up private companies has increased 76 per cent to 173,000 in the past five years. The number of start-up support organisations has also soared from less than 10 two years ago, to 37 today.

Insight Robotics, meanwhile, is branching out by developing a system that monitors agricultural production in hard-to-access sites using unmanned aerial vehicles. Mr Sham predicts a 10-fold return, compared to its firefighting robot technology. "We hope to bring a standardised solution to the existing market."
Related Link
Insight Robotics
Follow HKTDC on Facebook, Google+, LinkedIn, Twitter @hktdc