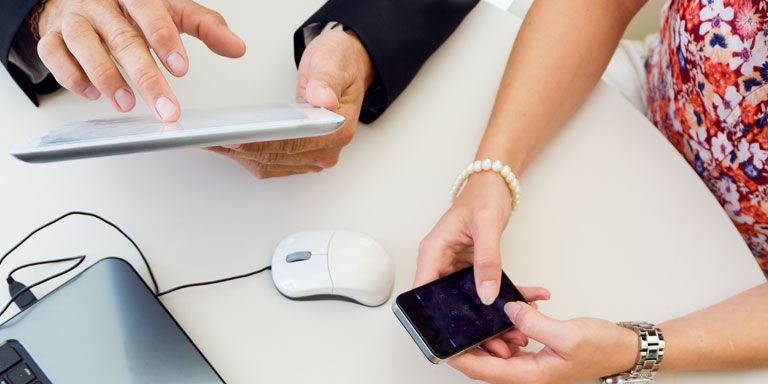 https://hkmb.hktdc.com/en/1X0A2L27
Fingers on the Pulse
Hong Kong's digital start-up scene is thriving with several companies already making a name for themselves.
8Now. Storyappy. AfterShip. WeLab. Divide. Not some mysterious code, but the names of some of Hong Kong's brightest start-ups. According to a report released last year by Google and the Chinese University of Hong Kong's Center for Entrepreneurship, the number of Hong Kong start-ups has tripled since 2009. Accelerators and incubators that nurture them have also tripled since 2009, as have funding providers, which have risen from 16 to 42. There are now more than 400 start-ups listed on Startupshk, a database and community resource for new business, which launched in 2010. Most use technology to disrupt traditional business models to offer cutting-edge solutions.

"The scene here is really booming," says Atin Batra, who set up Ab.Initio, a digital marketing firm targeting start-ups. Since moving to Hong Kong a year ago, he said the number of co-working sites has grown, giving start-up entrepreneurs the space to share ideas and network. "There was just a handful a year ago. Now there are at least 48," he said.

Co-working spaces are viewed in the sector as essential. Young start-ups rely on networking and shared experience of more advanced ventures to guide them through the early stages of development.
Space Savers
Central district has traditionally been Hong Kong's business centre, but co-working spaces are widening the boundaries. Spaces have opened throughout Hong Kong Island and across Kowloon. One of the biggest, TusPark HK Innovation Hub, is located in a former publishing house in Kwun Tong, an older industrial area gentrifying into a new business cluster. Once completed, the innovation centre will have nine floors, a restaurant, rooftop, prototyping lab and gym.

TusPark will be the first co-working space operated by Beijing-based Tus Holdings Co Ltd, a science park developer, which runs 30 incubation programmes on the mainland.

While the start-up ecosystem is still relatively small, it is also tight-knit. "Everyone knows everyone," says Mr Batra, who notes that the network is one of the biggest benefits. "There's always someone to lean on, someone to ask."
FinTech Hub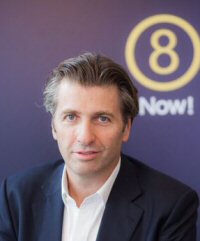 Hong Kong's roots as a financial capital is an added boost, with many in the finance sector eventually funding or founding start-ups. Mathias Helleu moved to Hong Kong in 2000 with online investment firm E*Trade. In 2012, he co-founded 8Securites, an online brokerage with colleague Mikaal Abdulla, and currently has 20,000 customers. Last April, the firm launched 8Now, an investing platform that allows consumers to grow a portfolio online, with minimal entry and exit fees, and is backed by Morningstar Investment Management.

Originally from France, Mr Helleu is positive about Hong Kong's business climate. "In the fintech sector that I am in, and in business in general, Hong Kong is an amazing place to start a business. I've learned you can really do things fast, whether that's applying for a licence, finding people; anything small, medium or large," he says. "It's easy to recruit talent, it's international, and it's got a good regulatory and economic environment."
Running Numbers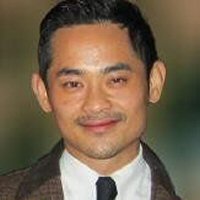 8Now was self-financed, created and built in-house, but funding possibilities are growing for those without the same financial backing. Government collaboration schemes are increasing, as well as incubators, such as Blueprint, run by Hong Kong conglomerate Swire Group. In June 2014, 10 financial institutions and consulting firm Accenture launched the FinTech Innovation Lab Asia-Pacific, an accelerator programme to help financial innovators.

With the sector still in its infancy, there's plenty of room for growth. Hong Kong businesses have traditionally kept investment deals behind closed doors and invested in tangible assets. Global success stories might convince them to back start-ups. "You need those two or three to get acquired by some of the big names, [like] Google or Xiaomi, to really get things moving," says Mark Cheng, a partner with venture capitalists Mind Fund. His studio, Innovoso, launched eight months ago after gaining funding for the app Flipagram, which he developed. Another app in the works, Storyappy, is now in the beta stage.

Local start-ups are beginning to bear fruit. Spoilt, a Hong Kong-based experience gifts provider bought out its leading competitor Red Packet in June 2014. Hong Kong-based social lending platform WeLab raised US$14 million in Series A funding, attracting investments from Hong Kong tycoon Li Ka-shing's Tom Group and US venture capitalists Sequoia Capital. Divide, an app that allows users to operate their smartphones in either "work" or "personal" mode, developed by Hong Kongers Andrew and Chris Toy, was acquired by Google Ventures in May 2014, for a reported US$120 million.
Growth Charts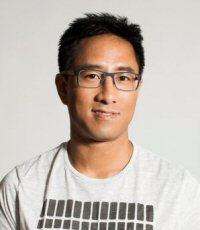 Gene Soo, the founder of Startupshk, says the Hong Kong scene is still growing. More success, he said, can be achieved through mentor exchange and better knowledge of finance strategy. During the past five years, Mr Soo has been at the forefront of growing that knowledge base by inviting international speakers and holding regular informational sessions.

Others, like start-up incubator Nest HK, hold regular pitch days. "Many people turn to money first," says Mr Soo, about young start-ups. "But you can get a lot done without funding."

Mainstream media is helping to raise awareness of the local start-up community. In 2014, two new magazines launched with a focus on start-ups, and local television station TVB introduced I Am Boss, a show that invites young entrepreneurs to pitch ideas to established experts.

The number of new entrepreneurs continues to grow, with Startupshk alone reporting 4,000 in its e-mail database and more than 10,000 Twitter followers. Networking opportunities are also on the rise. "When I came to Hong Kong a year ago, I could go to two start-up events in a week," says Atin Batra. "Now I can go to two a day. That shows you how fast things are moving."
Related Links
Ab.Initio
StartUpsHK
StoryAppy
TusPark HK Innovation Hub
Follow HKTDC on Facebook, Google+, LinkedIn, Twitter @hktdc