https://hkmb.hktdc.com/en/1X0A2JXI
China's E-commerce Agencies (1): Helping Companies Build Brands Online
An Interview with Wayne Zhao, Partner of Beijing Bay Line E-Commerce Co Ltd
Even as online sales become more popular on the Chinese mainland, some companies or brand vendors still remain unfamiliar with e-commerce or internet sales operations. E-commerce agencies have emerged to fill this niche, by offering e-commerce and digital marketing services as full solution packages or by item. One such company, Beijing Bay Line E-Commerce Co Ltd (Bay Line), founded in 2007, runs online sales operations for its clients and helps brand vendors build their brands online. Bay Line's clients include companies specialising in bags and luggage, clothing and accessories, food supplements and daily consumer products. The company now runs 14 flagship stores on Tmall on behalf of its clients.
Rising entry threshold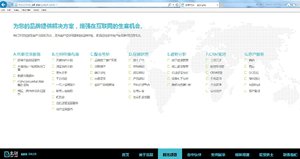 Bay Line started out as a merchant on the Taobao platform, specialising in bags and clothing sales. In 2008, Alibaba, in an effort to attract more brand vendors, began recruiting experienced merchants who could transform themselves into e-commerce and digital marketing agencies. The rapid expansion of Tmall has seen an influx of new brand vendors with little or no experience in e-commerce. As digital marketing requires specialist support, this has provided e-commerce agencies with much room for growth. As one such entity, Bay Line can provide diverse business solutions in brand positioning, visual effects, operational planning, customer service and membership management. The company is said to have secured a good number of international clients.
In analysing the current market situation, Wayne Zhao, Partner of Bay Line, said that e-commerce agencies are faced with an ever-rising market entry threshold. He said brand vendors should select a suitable partner based upon the e-commerce agency's service experience, professional strengths and hardware capability. In Bay Line's experience, the chief concerns of international brands are whether the e-commerce agency can fully grasp their brand positioning and image, whether it can provide a full foreign-language service, and if it operates corresponding overseas servicing support. The recent entry into the market of a number of e-commerce agencies with strong financial backing is set to readjust the package of services – such as advertising, media and public relations – demanded by brand vendors. This will result in the emergence of industry leaders and more intensified competition among e-commerce agencies.
Setting reasonable sales target, achieving sustainable growth for brands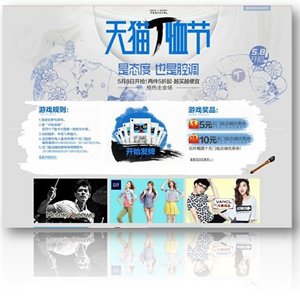 As the e-commerce agency business develops, clients demand that agencies deliver more than just sales volume. Zhao said: "In the past, clients were mostly concerned about sales volume. But in recent years, apart from guaranteed sales volume, clients are increasingly looking to realise brand value, aid brand visibility and raise market share." Take the flagship store of a health tea as an example. When Bay Line was appointed as its e-commerce agency, it revamped the brand's e-shop system and adjusted its promotional format. As a result, the e-shop's conversion rate (the number of buyers/number of visitors), sales turnover and return on investment (ROI) all increased significantly, while its brand profile also went up. At the same time, the rate of repeat purchases jumped to 48%, with nearly half of the buyers converted into loyal customers of the brand.
When it comes to tackling different categories of products, e-commerce agencies need to adopt different strategies. Zhao said: "First of all, a good understanding of the brand's pricing and sales structure helps to adjust the overall sales strategy according to the brand's uniqueness. For instance, boosting the online sales penetration rate of fast-moving consumer goods is comparatively easy. Other products such as automobiles, pharmaceutical products, luxury items or non-standardised products have more complicated pricing chains. As such, their online penetration rates are relatively low, rendering their online marketing more difficult."
Bay Line now provides three different service models for brand vendors to choose from, subject to their own requirements. The first is customised service from specialised brand project groups that analyse and align various aspects of the brand, based on the brand vendors' needs. The agency then devises tailor-made online sales solutions, on a special service basis, before completing a host of other services including the brand's visual effects planning, operational planning and online sales. The second model is standardised service that enables brand vendors to align with Bay Line's logistics flow, which covers product strategy, promotional strategy and logistics distribution solutions to meet the client's online sales targets. The third is modularised service, through which Bay Line provides outsourced project services such as marketing, promotions, visual effects and customer service in line with the brand vendor's needs. These are targeted specifically to enhance the professional elements of the brand.
Zhao reckoned that e-commerce agencies should now reposition themselves from being purely an executional party to becoming a collaborative entity with brand vendors. More and more brand vendors understand that they cannot simply hang onto price reduction as a means to secure market share. How to increase the market volume, profit margin and brand equity simultaneously in the price-transparent and fiercely competitive online market is the most important task facing e-commerce agencies these days.
Traditional sales format not directly applicable online
Based on Bay Line's many years of experience, Zhao said trust is the most important factor in any successful co-operation between brand vendors and e-commerce agencies. Brand vendors may be very clear about their own brand values and strategic objectives, and may even be very knowledgeable about the traditional procurement and sales models. But in reality, online sales differ drastically from traditional operational models. Zhao said: "With a deeper understanding of the e-commerce sales models on the mainland, e-commerce agencies are able to propose recommendations to better address the digital marketing needs. Moreover, such understanding must be perceived through an internet mindset, as traditional experience cannot just be applied directly to e-commerce." In the event that a conflict over mindset arises, mutual trust between both parties is obviously even more essential. On the one hand, brand vendors must trust the e-commerce agency's online experience and learn to tackle commercial problems from an online perspective. On the other, an e-commerce agency should fully comprehend a product's intrinsic values and brand equity in order to explore its unique selling points so as to better devise the appropriate digital marketing strategies.
At present, brand vendors co-operate with marketing agencies mostly in two ways. The first is the procurement and sales model, while the other is the service model, both featuring different collaboration patterns and fee structures. Online procurement and sales is more similar to the traditional procurement and sales format. Brand vendors, apart from controlling the production quality, quantity, turnover amount and rebate ratio, have fewer follow-up items on their part, with the e-commerce agency taking full charge of online sales. This is similar to the role of the traditional sole agent.
Under the service model, brand vendors are required to be more participatory generally in the tracking of sales progress, implementing sales strategies, and providing the respective market survey reports. The final stage is devising, in tandem with the e-commerce agency, each party's job specifications and work scope. Under general circumstances no inventory shift is needed, with the agency placing orders and the brand vendor dispatching the goods. The fee structure is basically made up of "basic service fee + commission". The commission rate is determined by a combination of factors, namely profit margin, brand vendor's market potential, as well as the choice of service model (as mentioned above) of the product category. For example, the commission rate for clothing items can be as high as 15%, while it only stands at 0.5% for digital products. The commission rate for the iPhone and other brands of handset may also differ, while the rate for a customised service is definitely higher than that of a standardised service.
Innovative internet business models
According to Zhao, Hong Kong companies possess a specific edge in commercial trading, in view of their greater sensitivity to international brands and significant potential in cross-border e-commerce collaboration. Take a Thailand duty free shop served by Bay Line as an example. The shop operates in the O2O model by providing an ordering service on its Tmall flagship store and offline product delivery. Should a consumer be travelling to Thailand around the time of purchase, he or she can visit Tmall's flagship e-store to pick, order and pay for the goods. The products can be collected directly from the designated airport duty free shop upon departure. This will save much of the shopping and commuting time to and from shopping malls, making the whole retail experience much more convenient and hassle-free. In addition, the flagship store also provides global logistics services to facilitate direct delivery to the customer's home. The flagship store also runs free delivery promotions on an irregular basis. Zhao suggested that Hong Kong distributors could consider using this format in collaboration with e-commerce agencies. Given the great popularity of Hong Kong products on the mainland, huge market potential can be explored in this regard.
Finally, when choosing an e-commerce partner, Zhao reminded Hong Kong companies to pay special attention to the agency's professional standards, online operational capabilities, and whether or not it has well-devised planning and development directions in place. Despite its wealth of e-commerce experience, Bay Line specialises mainly in the sectors of cosmetics, clothing, digital and maternity/children's products. The company therefore would not venture into unfamiliar industries without adequate preparation. As such, when choosing an e-commerce agency, Hong Kong companies should clearly study if their prospective partners have a good grasp of the Hong Kong product and the segment's characteristics. They should also examine if the agency can help explore their product's brand to effectively support their development in the mainland market.
At the same time, e-commerce agencies need to be well equipped with adequate online operational capabilities. An example is Bay Line's BI (business intelligence) system. In the case of disposable nappies sales, this system would generate from the database the consumer's purchase frequency and volume in anticipation of the purchase cycles and the most appropriate time for pushing respective product information to the consumer. For instance, the BI system would calculate the interval between a consumer's purchase shift from medium- to large-sized nappies. Following this, information on respective purchase discounts or relevant sales promotions will be pushed to the consumer. By means of this internet data mining tool, e-commerce agencies are able to provide more value-added services for Hong Kong companies. Prior to entering the mainland e-commerce market, Hong Kong companies must fully understand their products' competitiveness, development potential and consumer demands. This will help them to successfully develop their online sales market on the mainland.
Mainland China
Mainland China