https://hkmb.hktdc.com/en/1X0A282A
Consumer Market Embraces Wearable Electronics
Wearable electronics have emerged as stylish and desirable items all around the world, particularly in the wake of the launch of the Apple Watch and other similar smart timepieces by a variety of leading electronics manufacturers. According to industry players, there are, however, a variety of other potential business opportunities that Hong Kong companies would be wise not to miss out on. A recent HKTDC survey also indicated that Chinese mainland buyers, who constitute one of the key markets for consumer electronics, are increasingly attracted by green features and the connectivity of wearable and related items.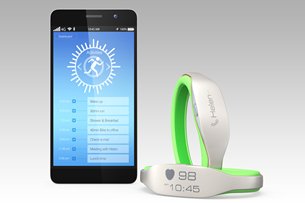 Industry players see wearable electronics as now in vogue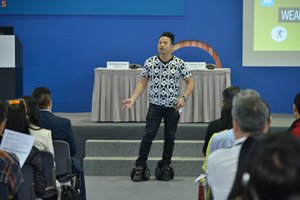 Speaking at a seminar held at the Hong Kong Electronics Fair 2015 (Spring Edition)[1], Wayne Leung, Managing Director of Faze In Ltd, said there was already a wide range of wearables available on the market, with the range running from "head to toe" gear. These include smartglasses, electronic headsets, smartwatches and rings, smart clothes with health monitoring and other functions, and even smart electric skates. He believes the winning wearables will be those that can improve the day-to-day lives of consumers, including products related to sports and fitness, health and wellness, and personal safety. He also believes that wearables will become a fashionable item as part of consumers' daily lives.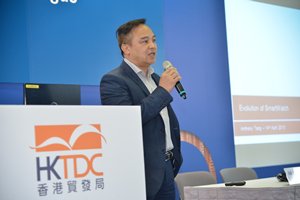 As for smartwatches, seminar panellist Anthony Tang, representing the GSM Association, pointed out that the sector is becoming crowded, with a number of suppliers, including Huawei, LG, Pebble, Samsung and Apple, jostling for market share. He sees the market for smart bands soon converging with that for smartwatches, with more functions being squeezed into these tiny wearables by different companies. Smartwatches that can accommodate SIM cards, enabling connection with a mobile network without the need for a smartphone, are under development by a number of companies. Nonetheless, fashionable design, in addition to useful functions, remains the keys to success in the wearable sector.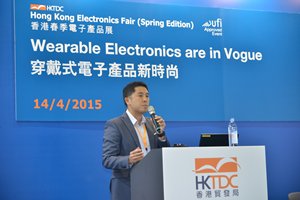 With regard to future developments, panellist Leo Chan, General Manager of Leader Radio Technologies Limited, expects that the launch of the Apple Watch will be the "big" thing for the market. He sees this as likely to spark a "war" among the platforms utilised by different smart and wearable devices, but he also believes that each platform or product may have its own limitations. In order to ride on such a "big" developmental trend, he said, industry players would benefit from offering cross-platform applications/products with unique solutions.
Green features and connectivity lure Chinese consumers
China is widely regarded as one of the key markets for stylish wearable products, in light of the arrival of the smart wearables mentioned above. A recent HKTDC survey, conducted in eight mainland cities,[2] found that middle-class mainland consumers have been buying a wide range of wearable and connected products. Apart from smartwatches and smart bands, these include wired and wireless headsets that work with mobile devices, as well as wearables for audio purposes.
Notably, about 83% of the surveyed consumers indicated that they preferred to buy wearable and connected products in the medium to high range, with an emphasis on quality (44%), price (28%), and aesthetic design (20%). More than 86% of respondents said they would prefer to buy products with green features, with a particular concern as to whether the product is made of non-toxic materials (47%), and as to its energy efficiency (28%).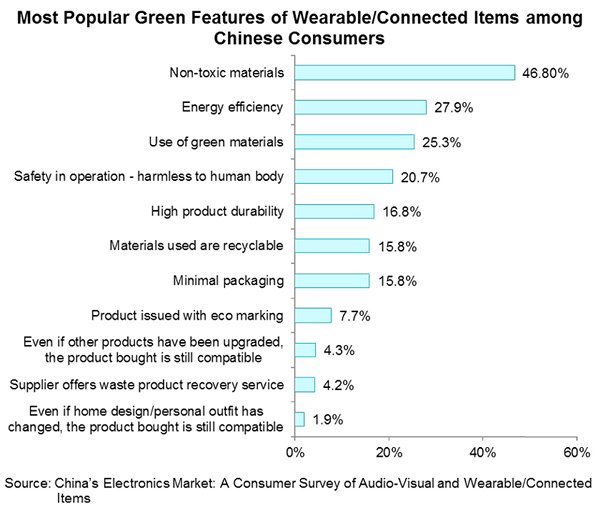 About 71% of respondents recognised the importance of smart features, including the compatibility of products with smartphones and Internet applications. A point worth noting was that the younger the consumer in question, the higher the interest in smart features.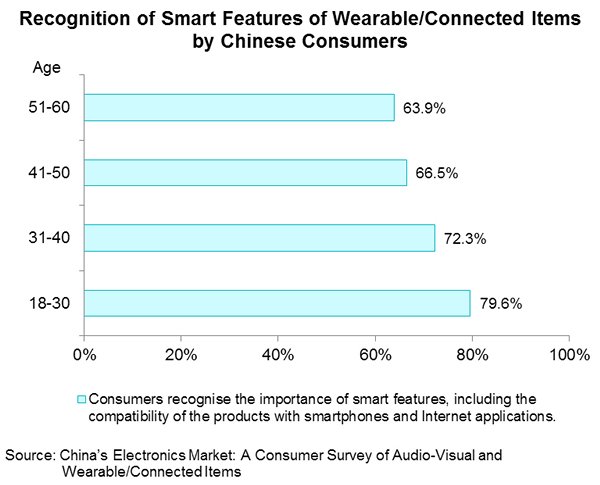 As for wearable and connected items with smart functions and green features, mainland consumers in general are willing to pay an average premium of about 11% for such products, according to the survey results.
Nevertheless, it should also be noted that user-friendliness and simple cosmetic design are among the top two considerations for consumers when buying a product. The two factors were cited by 43% and 34% of the surveyed consumers respectively.
(Remark: Please refer to "China's Electronics Market: A Consumer Survey of Audio-Visual and Wearable/Connected Items" for further information of the HKTDC survey)
---
[1] The seminar titled "Wearable Electronics are in Vogue" held at the Hong Kong Electronics Fair 2015 (Spring Edition) on 14 April 2015.
[2] The eight cities were - Beijing, Shanghai, Guangzhou, Wuhan, Chengdu, Shenyang, Nanjing and Qingdao. A total of 1,621 middle- to upper-class consumers were surveyed. For details of the survey, please refer to HKTDC research report "China's Electronics Market: A Consumer Survey of Audio-Visual and Wearable/Connected Items"
Electronics & Electrical Appliances
Watches & Clocks
Mainland China
Mainland China