https://hkmb.hktdc.com/en/1X0A21T4
Children's Clothing Market in China: Consumers' Characteristics and Preferences
As China's economy grows and disposable income increases among consumers, parents are now more willing to look for stylish and fashionable designs when buying clothing for their children. Many large companies and overseas clothing brands have been actively trying to develop the mainland children's market over recent years. As a result, mainland parents now have a wider range of brands and styles to choose from and market competition is becoming increasingly intense.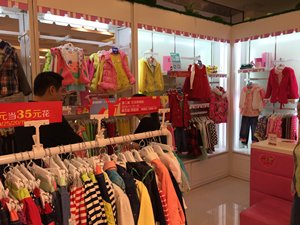 Following focus group discussions[1] held in January 2015, HKTDC Research has learned that, as children's clothing has a high degree of substitution, some brands resort to price-cutting in order to attract customers. The spending mentality of parents is also shifting from planned buying to being more impulse-purchase led. Materials and design safety, however, naturally remain the primary concern when buying children's clothing.
Changes in Consumer Thinking
As most mainland families only have one child, parents have an understandable desire to give that child only the best. As there is a high degree of substitution for children's clothing, some brands would resort to price-cutting to attract customers. As parents become more affluent, they are shifting from planned buying to being more impulse-purchase led.
According to focus group participants, discounted products are frequently displayed in prominent positions in stores. Most sale items, however, are only in the basic styles, with the more stylish and unique designs typically sold at the regular price. Participants, however, did indicate that they would buy items, regardless of season, if sufficient discounts were offered or if the products were of a particularly appealing design. Such items would then be kept until the child fitted them or until the appropriate season. Most participants admitted "children would sometimes outgrow their purchases before they had a chance to wear them", citing this as one of the disadvantages of impulse buying.
"One Size Bigger" Clothes No Longer Bought
The concept of always-buying-clothes-one-size-too-big-for-children is gradually on the way out. Some participants noted that children couldn't move around freely in loose, bulky outsized clothing and also feared that this could lead to accidents. Additionally, the current generation of parents is very concerned about how their children look and pay considerable attention to fashion trends. They no longer buy items that are "one size too big" in order to avoid giving the impression that their children are underprivileged. A small percentage of participants, however, admitted that as winter clothes (such as down jackets) are comparatively expensive, they may buy these items in a larger size. This ensures children can still wear them the following winter or add more layers of clothing to keep warm when the weather gets very cold.
Top Choice of Material: Pure Cotton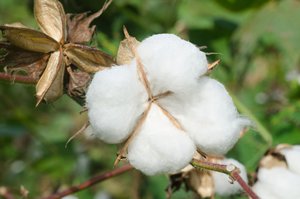 There have been frequent media reports in recent years with regard to toxic residues or harmful substances being present in certain children's goods. In light of this, a number of participants indicated that "material" was their major consideration when buying children's clothing. As children under three years of age have very delicate and sensitive skin, parents are particularly concerned about the materials used in their clothing. Pure cotton was the preferred choice for baby clothing and was virtually the only acceptable option for undergarments. For many parents, cotton is seen as a natural material containing no chemical substances. It is also more permeable and has a softer feel, making it more suitable for baby clothes than synthetic materials, such as polyester. Many parents are also knowledgeable when it comes to such materials as "organic cotton" and "mulberry silk", understanding that they are natural materials of high quality. The majorly of the focus group participants, however, said they would not pay a premium for them, as "pure cotton" already satisfied their quality requirements.
A number of parents expressed concerns about the use of potentially harmful products during the clothing production process. This process involves many steps, with materials made into yarns and fabrics and then dyed and printed before being readied as completed items. Frequently chemicals may be used during the process, potentially contaminating finished garments. Children's T-shirts, for example, often come with colourful patterns and some parents expressed concerns that manufacturers may use excessive amounts of phthalates in making the dyes and in order to make garments softer and more comfortable to wear. Tests have shown that the presence of such chemicals may affect the development of children's endocrine and reproductive systems, also babies may put clothing in their mouths and ingest the chemicals in the fabric. With these concerns in mind, parents tend to buy lighter-coloured clothing and keep a watchful on the dyes and chemicals used in the manufacture of any clothes they buy. Participants said they would prefer to buy baby and children's clothing that conformed to recognized health standards, such as items marked category "A".
The Younger the Child, the More Attention Paid to "Design Safety"
Typically, particular concern is paid to clothing purchased for the youngest children. As babies cannot verbally indicate which part of their clothing is making them uncomfortable, it is down to their parents to pay attention to the safety of clothing design, while also ensuring items are easy to put on and remove. Decorative elements on baby clothing are also seen as posing possible dangers. Drawstrings, for instance, are considered not suitable for neck openings as babies can become tangled up in them. It is also preferred that seams should be on the outside of a garment or bound in order to avoid chafing against a baby's skin. One participant said: "Children may want to pull the metal hooks and chains on each other's clothing. Detachable ornaments may also be swallowed and result in injuries."
Other than safety considerations, parents believe that children's clothing must be designed to be easy for children to put on and remove. This is especially true for the 3-6 years age group who are beginning to learn to dress themselves. Children in this age group are developing their fine motor control abilities, so the size and shape of buttons and the materials and design of zippers must be suitable for young children. Those that are too small or pointy may be difficult for them to handle.
Parents Rely on "Seeing, Smelling and Touching"
The focus group discussions also revealed that parents often relied on their senses – "seeing, smelling and touching"– as well as their personal experience to judge the quality and safety of baby and children's clothing, seldom reading the specifications on the labels. Participants said they preferred to feel the softness of fabrics, the thickness of the clothes, and even use smell to detect the possible presence of chemicals.
Although parents used their senses to judge the quality and safety of children's clothing, participants said they were also inclined to choose brands with good word of mouth. This is especially true for first-time parents. They will seek the advice of relatives and friends or compare notes with other mothers (often via social media groups) when choosing clothing for babies (under three years of age). They will also search parenting websites for information or ask salespeople for advice.
Gift Market: Newborn Baby Clothing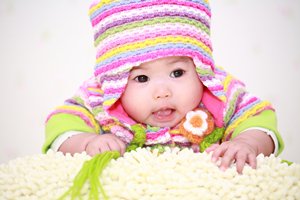 Some participants indicated that they usually chose clothing as presents for newborn babies as there is no need to worry about size or style. As newborn babies need a lot of underwear and casual clothes, these items also make popular gifts. Most people would choose famous brands when buying baby clothes as gifts as they are more presentable and deemed more acceptable. Very few mainland brands, however, offer gift boxes for their goods. One respondent said: "This prevents us from exhibiting our 'style' even after spending a lot of money on our purchases." According to a number of respondents, they found it very inconvenient to go elsewhere to purchase a gift box.
Advice for Hong Kong Companies: Build Word of Mouth
Products are, of course, the embodiment of brands and only items of good quality can build trust and create good word of mouth among consumers. With this in mind, Hong Kong companies are advised to choose "high-grade cotton from overseas" for their material and focus on "material" in their marketing. They should also replace traditional pigments with reactive dyes in order to avoid any excessive use of chemicals in the printing and dyeing process. Although mainland parents seek out attractive styles and designs, design safety and comfortable materials remain the most important considerations.
Hong Kong companies should also target the gift market. Value-added extras, such as offering a selection of pre-packed gift sets or individual gift boxes, allowing consumers to choose their own packaging, may also help boost brand image.
Apart from products of good quality, brand promotion cannot be overlooked. New-generation parents like to browse and search for parenting information on the internet and share their views in social media groups. Hong Kong companies should consider using online channels to display their products and build their brand image. They may also interact with consumers through social media websites (such as Weibo and WeChat) to build word of mouth for their brands and products.
---
[1] Participants of the focus group discussions were the mothers of children under six years of age. All of them had bought clothing and accessories for their children in the past three months, with minimum purchased price at Rmb120 per piece. Those interviewed in Guangzhou and Shanghai had a monthly income of Rmb12,000 or above, while those interviewed in Wuhan and Chengdu had a monthly income of Rmb8,000 or above.
Baby Products
Garments, Textiles & Accessories
Mainland China
Mainland China