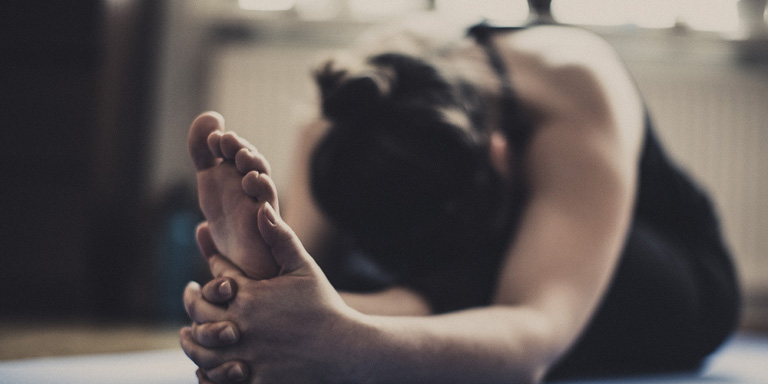 https://hkmb.hktdc.com/en/1X0A1O8S
In the Zone
The world's first live interactive online yoga studio, Yoogaia, has arrived in Hong Kong.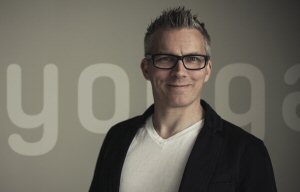 If you don't have time to attend yoga class or are uninspired by exercise DVDs, interactive online yoga studio Yoogaia may be the solution. Users just need a computer with an Internet connection to attend classes, with instruction via a webcam providing a two-way, real-time connection for teachers to give individual instruction.

Already launched in Helsinki and London, Hong Kong is Yoogaia's first non-European destination. "Hong Kong is a very exciting place to do business," said founder Mikko Petaja, who is considering relocating to Hong Kong as he explores Asian business opportunities.

With a launch in New York set for later this year, the company is also exploring possibilities on the West Coast of the United States, such as the health-conscious Californian cities of Los Angeles and San Francisco, as well as other Asian markets, including Singapore and Taiwan.
Yoogaia for All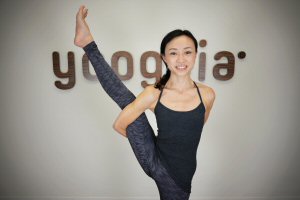 Founded in Finland in October 2013, Yoogaia's name comes from the Sanskrit word "yoga," meaning "to join or bring together," and the ancient Greek word "gaia," meaning "earth" or "land," reflecting the company's mission to unite people globally to practice yoga.

A US$25 monthly subscription covers access to unlimited classes, which is substantially less than the cost of an average yoga class in Hong Kong. While online classes are available at other websites, Yoogaia is unique in delivering an interactive element.

The company already has 10,000 users, and to date, broadcasts in English and Finnish. Most of the clients are women aged 35 and over, typically with a family and little time to attend exercise classes, according to Mr Petaja.
Scaling Up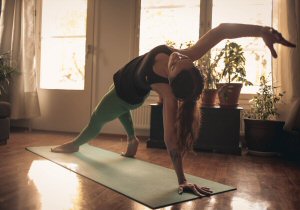 The idea for Yoogaia came from the founder's own experience.
"I have three kids and used to work in advertising, so it was a demanding lifestyle, he said. "One morning, after attending a yoga class, I realised it had actually taken me three hours when I factored in the travel. I thought there may be some online interactive yoga classes, but after some careful googling, I couldn't find one."

To develop the technology, Mr Petaja found an angel investor, then launched a crowdfunding campaign on FundedByMe, which raised €92,172 from 81 additional investors globally – just €7,828 short of its goal of €100,000. It raised a further €2,992 from 18 backers on a reward-based scheme on the same site.

"If we were to grow this organically, it would have taken a long time," he said. "I wanted to expand [into new markets] quickly, so we needed to get funding. I had people asking me difficult questions about the business model and scaling it up, so it was a good learning curve."
Raising Awareness
The Hong Kong yoga market is relatively immature compared to London, according to Mr Petaja. "In London, you see many people walking around with yoga mats, but you don't really see that here."

Its free community classes aim to promote this ancient practice, with two classes broadcast last month from its studio in Sheung Wan. Yoogaia already has 14 teachers in Hong Kong, only one fewer than London. "That's one of the reasons we are here, as Hong Kong has some of the best yoga teachers in Asia, and the yoga trend is growing."

Another reason why Mr Petaja chose to open his first non-European operation in Hong Kong was the business-friendly nature of the city. "When we started to evaluate where we should establish ourselves outside of Europe, Hong Kong quickly became the obvious choice," he said.

"Setting up the company didn't take more than a day, plus the Internet connections are very good here. And if you need to get something done quickly, it will be – it's a very efficient culture." The company also received advice from Invest Hong Kong. "They've been most helpful with things like setting up bank accounts and putting me in touch with tax lawyers, and also helping with press coverage," he said.
Online Trend
Given the time-saving nature of exercising from home, Mr Petaja expects to see more people taking yoga and other exercise classes online as such services continue to improve. "There are so many apps and services these days, and these will make a big impact on people's lives in a few years' time," he said. "We want to make yoga accessible to those who have no interest in technology, those who aren't familiar with downloading apps and so on. We wanted to make it happen on the browser, but it's not really designed to cope with live streams. We've started to develop an iOS app, but as the technology is immature, it's taking some time. We are having to be pioneers in this field."
Universal Appeal
With lifestyle-related diseases, including diabetes and obesity, on the rise globally, Yoogaia's attraction extends beyond the confines of the living room to hospitals and health centres. Corporate clients – including yoga studios keen to offer their clients greater flexibility – are also beginning to express an interest in Yoogaia, according to Mr Petaja. "The problem of not having enough time to attend exercise classes is a universal one, so the opportunities are limitless. If we can make the model work, we could have millions of users in a few years' time. Every time we get someone to do yoga instead of watch TV, it's a small victory."
Related Link
Yoogaia
Finland
Hong Kong
Scandinavia