https://hkmb.hktdc.com/en/1X0A1H2J
New-Style Urbanisation in Yangtze River Delta Boosts Service Sector Demand
Over the last decade, the pace of urbanisation in China has accelerated dramatically, with the latest phase being billed as "new-style" urbanisation. The term refers to country's efforts to actively enrich the scope of city and township development. The objective here is to boost the quality of urban development and the quality of living, rather than solely focus on city development or expansion.
The Yangtze River Delta (YRD), one of the major engines of China's economic growth, has a level of urbanisation that sees it at the head of the national league. At present, a number of the region's provinces are engaged in building several new-style urban clusters, including work on enhancing the construction of individual cities and townships. At the same time, inter-city and cross-regional transportation systems and other infrastructure development projects are also being improved across the YRD region. Many of the YRD provinces are now committed to promoting a wider spectrum of industries, spurring economic development, and boosting regional employment. They have also taken a lead in building smart cities, strengthening the quality and efficiency of urban management, and in facilitating the development of low-carbon, livable cities. All of this offers clear business prospects for a number of Hong Kong-based businesses.
As Hong Kong is not just an international financial centre, but also a leading business platform for the Asia-Pacific region, it is home to broad collection of local and international service providers. Many of these have abundant experience across a wide range of urban development and management sectors. Apart from urban infrastructure projects, such sectors include smart city/Internet of Things (IoT) applications, environmental protection technology, logistics, and consumer services. Hong Kong, then, is in the ideal position to help meet demands for the various services needed to make new-style urbanisation a reality within the YRD.
Rapid Urbanisation in the YRD
China's urbanisation rate jumped from below 37% in 2000 to 53.7% in 2013. The YRD region has a level of urbanisation that places it at the very top of the national league. In 2013, the YRD provinces of Jiangsu and Zhejiang had a per-capita GDP of Rmb74,607 and Rmb68,462, respectively. This is notably higher than the national figure of Rmb41,908. In another telling statistic, the urbanisation rate of both provinces hit 64%. This is higher than the national average by about 10 percentage points, and places it third - behind only Guangdong (67.8%) and Liaoning (66.5%) - among mainland provinces[1].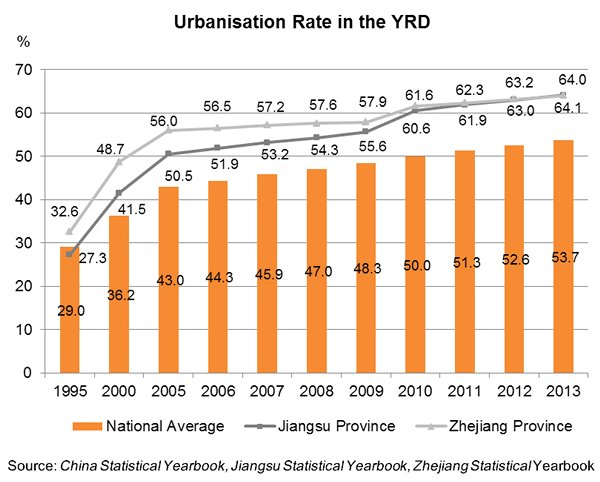 In line with urbanisation, the permanent resident population of the urban areas has also grown. The increase in industrial and commercial activities in the YRD acted to encourage large numbers of rural and migrant workers to move into the cities. In 2013, the urban permanent resident populations of Jiangsu and Zhejiang reached 50.9 million and 35.19 million, respectively. Compared to figures for 2000, the permanent resident populations of both provinces had increased by 20.03 million and 12.41 million, respectively.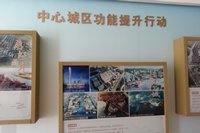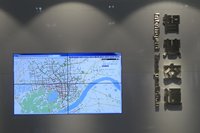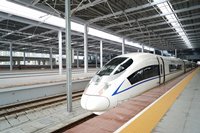 Given the immense growth in their urban populations, many YRD cities (and the surrounding townships) have acted to expand their capacity, while also seeking to rejuvenate old and rundown inner city districts in order to accommodate an increased volume of people. One example here is the size of the urban built-up area in Jiangsu, which nearly doubled from 1,382km2 in 2000 to 3,809km2 in 2013[2].
In addition, both provinces have simultaneously enhanced their inter-city and regional transportation networks, as well as other infrastructure development, in order to facilitate more efficient transportation and higher volumes of population movement. The new passenger transport capacity is helping cities in the region to create one-to-two-hour economic circles, such as that spurred by the Shanghai-Nanjing Inter-city Railway, which connects Suzhou, Wuxi, Changzhou, Zhenjiang, Nanjing, and other cities in Jiangsu to Shanghai. Another boon has been the Beijing-Shanghai High-speed Railway, opened during the same period, which passes through parts of Jiangsu. The Shanghai-Hangzhou Railway – which connects Shanghai with Hangzhou in Zhejiang province – has also been upgraded and electrified. The two provinces have also stepped up the construction of highways along the Yangtze River and by the coast, as well as committed to a higher level of related inter-city and intra-city road network construction. This will effectively connect the new development zones, new cities/townships, and major cities within the region with the transportation and logistics networks, facilitating the integration of new city clusters into the YRD core economic region.
Transportation Infrastructure of Jiangsu and Zhejiang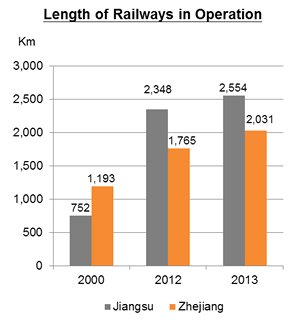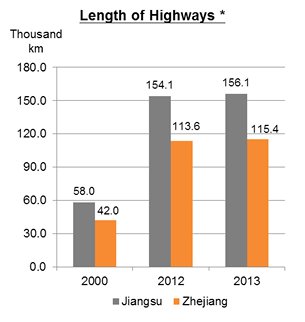 * Includes expressways, class I and class II roads
Source: Jiangsu Statistical Yearbook; Zhejiang Statistical Yearbook
Planning of City Clusters Drives Infrastructural Development
Urbanisation in the YRD induces the development of cities and surrounding townships, driving the transportation and infrastructure development in related core cities and development zones. At the same time, efforts are also being focused on advancing the overall development of city clusters and townships in the YRD:
- City clusters in Jiangsu province along the Yangtze River include:
Nanjing metropolitan area (Zhenjiang, Yangzhou, Ma'anshan and Wuhu)
Suzhou-Wuxi-Changzhou metropolitan area (Suzhou, Wuxi and Changzhou)
Xuzhou metropolitan area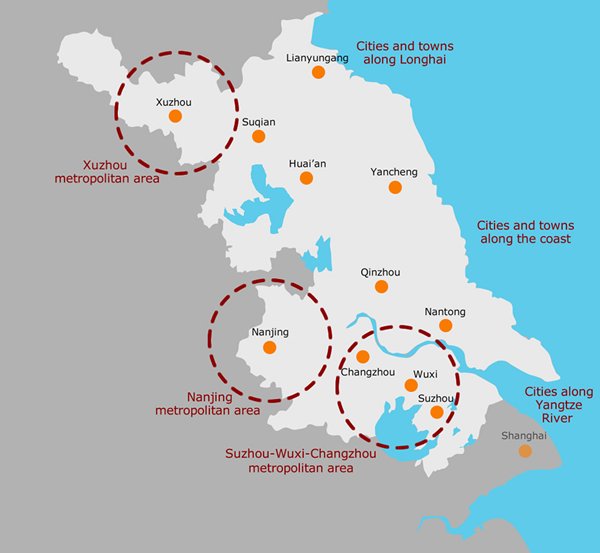 - The three city clusters in Zhejiang province:
Hangzhou Bay (Hangzhou, Ningbo, Shaoxing, Jiaxing, Huzhou and Zhoushan)
Wenzhou/Taizhou along the coast
Central part of Zhejiang (Jinhua, Quzhou and Lishui)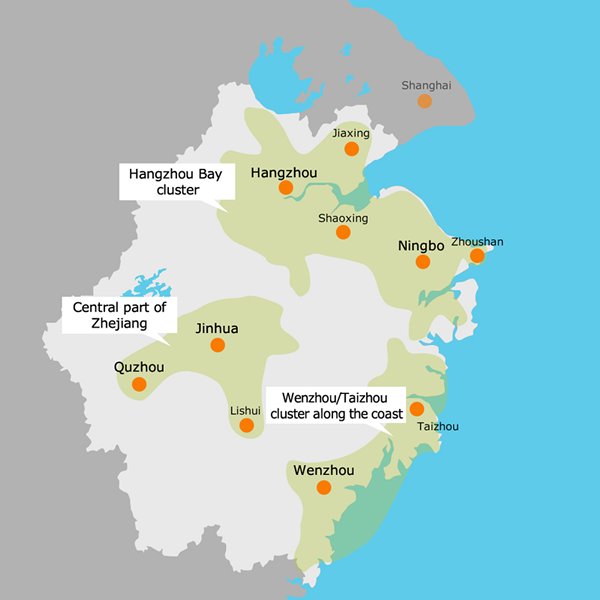 Apart from the construction of megacities and the expansion of urban capacity, the objectives of developing city clusters include developing small- and medium-sized cities and nearby townships. The aim is to drive social and economic development in the overall city cluster area, while narrowing the development gap between large cities, small townships and even the rural areas. The large-scale city cluster development plans have been designed to directly stimulate city and infrastructure development activity in the YRD, while opening up a considerable number of business opportunities for related infrastructure service providers. In Jiangsu, for example, the urban scope has expanded steadily, with the built-up area increasing from 1,382 km2 in 2000 to 3,809 km2 in 2013 - almost doubling within a decade. The development of urban space has also driven the construction of ancillary living support facilities, including water, electricity, gas supplies and sewage systems, with infrastructure activities in the region steadily on the rise.

Note: For more information, see HKTDC Research article:
Integrated Services Tap Into China's Infrastructural Development Opportunities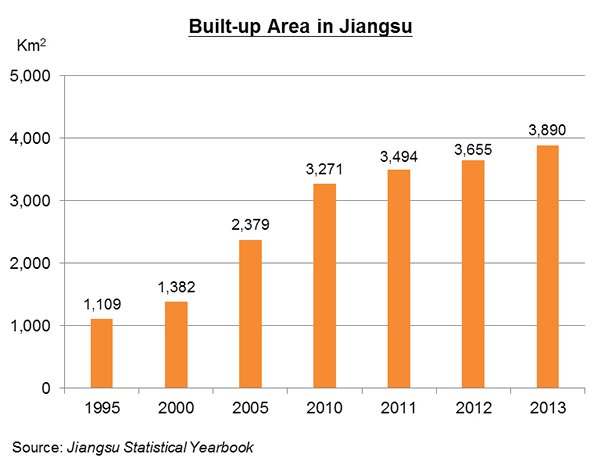 The rapid pace of urbanisation and the previous extensive development model in some areas have also created their own challenges. In particular, the influx of rural residents and migrants into large and small cities has, in part, induced the growth of the city clusters and the formation of the respective economic and residential circles. Despite this, land development and infrastructure in some urban areas have failed to keep pace with the population increases. A number of areas have also suffered as a result of inadequate planning, with the rather poor quality of some ancillary living support facilities having a direct impact on the living environment of residents, leading to a number of urban management issues.
Rapid Urbanisation Brings Challenges
The National New-style Urbanisation Plan (2014-2020), released by the central government in early 2014, places considerable emphasis to the impact of rapid urbanisation on social development and residents' livelihoods. On numerous occasions, Premier Li Keqiang has stressed his view that people are at the core of the new-style urbanisation policy. He sees the main objective as being improving people's livelihoods, with efforts having to be made to boost the quality and level of this new-style urbanisation. At the same time, the YRD authorities have made it clear that they want to address the various issues that have occurred as a result of rapid urbanisation. To date, they have identified a number of issues, including the following:
The urban-rural development structure is in urgent need of adjustment and optimisation. In particular, some cities have grown too fast, with increasing population density in their core urban districts, while overall transportation, environmental resources, urban living support services and facilities for the related city cluster remain insufficient.

The development of public infrastructure facilities, healthcare, and social security facilities has been relatively slow in some surrounding villages, resulting in a widening gap between large cities and rural areas, enticing even more – especially young – people to move to the cities, thus increasing the development pressure on the cities.

The accelerated development of urbanisation and the accompanying industrialisation, coupled with the surge in rural-urban migration, has gradually created pressure on transportation systems, with the logistics services efficiency in urgent need of an upgrade.

High levels of industrial production activities, and the steady growth of energy consumption, has created a serious challenge to urban-rural sustainable development, while the eco-system, water and air pollution issues have worsened. In light of this, there is an urgent need for energy conservation, emissions reduction, and other environmental protection services.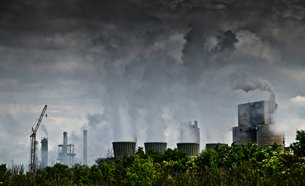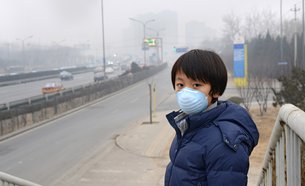 New Plans Emphasise Quality of Urbanisation
In view of the above, the priority for future YRD planning is the orderly migration of people into the cities, emphasising advancing the "new-style" urbanisation in terms of development direction, while hoping to integrate the joint development of cities of all sizes, small towns, and rural areas by adopting high-efficiency, green and low-carbon development strategies. As a result, urban consumption will be expanded and consumption structure and consumption methods upgraded. In additional moves, efforts will be made to upgrade and optimise industries, increase urban and rural employment, boost urban management, and improve people's living environments. These commitments are seen as likely to enhance standards of living, while avoiding wastage of resources that result from over-expansion and over-development, as well as preventing further damage to the ecosystem and the environment.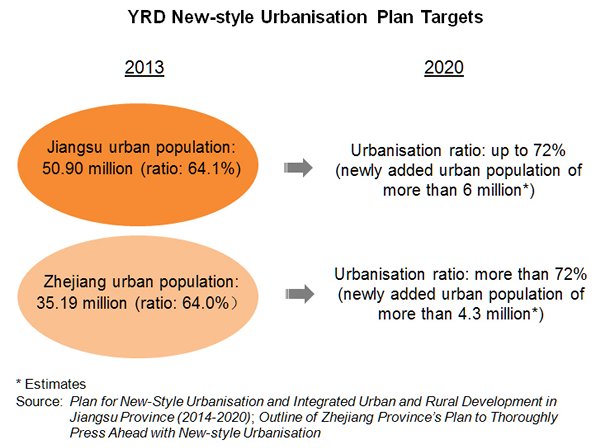 In the latest planning documents published by Jiangsu and Zhejiang with regard to advancing new-style urbanisation, the proportion of the urban population is projected to rise from 64% in 2013 to about 72% in 2020. The documents also call for further accelerating new-style urbanisation development through the building of new city clusters and new villages, while optimising the urban-rural economic structure.
Although the target urbanisation rate is similar to that of the recent past, it is expected that the additional urban population for the two provinces within that period will total more than 10 million, imposing added pressure on the relevant cities and new townships. The various issues that have accumulated due to the previous extensive development model, combined with people's higher expectations for quality of life and working environment following economic development, means the YRD will have to adopt a more modern development model. This will need to include more efficient management systems and more advanced technology as part of the process of advancing urbanisation. In so doing, the YRD hopes to resolve its legacy issues, while enhancing the quality of urbanisation so as to better accommodate the even larger urban populations of the future.
Against this backdrop, the YRD intends to focus on advancing the "new-style" urbanisation. As well as continuing to be a catalyst for infrastructure construction, the urbanisation process is expected to stimulate demand for modern urban management services, new-generation information technology applications, and transportation and logistics services. This will provide a range of new business opportunities for the relevant Hong Kong companies and investors.
Smart City Opportunities
The YRD new-style urbanisation plan calls for developing smart city clusters; enhancing fixed line and wireless broadband service coverage; the use of new-generation information technology to drive IoT; and other technical applications for transportation, the environment, municipal facilities and other urban management domains. This will drive demand for services related to IoT industries within the region. Over recent years, Jiangsu and Zhejiang have both accelerated their telecoms network construction programme as part of the development of their new districts and development zones. The total length of the long-distance, fibre-optic network, for instance, has increased from a negligible starting point a decade ago to, respectively, 36,000 and 26,000 km today.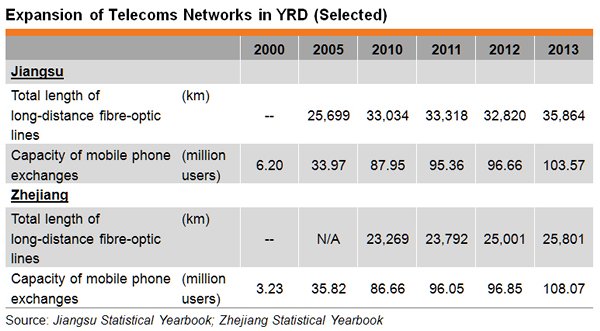 Despite this, the actual application of IoT and other technology for driving smart city development has largely remained at the pilot project stage. In order to ascertain a greater understanding of these issues, HKTDC Research conducted field studies in Jiangsu and Zhejiang at the end of 2014. According to a number of technology park and related industry bureaus, technology firms operating in the region are mostly focused on developing internet and mobile communications-related business for hardware and software, as well as the corresponding network applications. IoT applications – which are directly related to smart cities – also require further investment and development.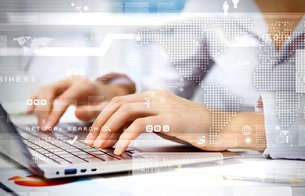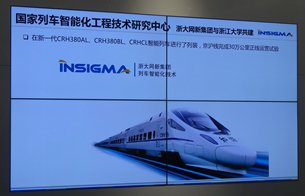 The overall development of the IoT industry on the mainland, however, is still at a nascent stage, with the number of appropriate applications available for such projects subsequently somewhat limited. Many scientific research institutions already possess key technology and R&D experience in big data, cloud computing, sensors, and other domains. There are, however, uncertainties as to how to apply the relevant technology on a large scale in order to boost urban management, as well as how to make it profitable. This is seen as requiring the development of specific concepts for the market. Compared to a number of the more advanced countries, the mainland industry still lacks total or standard solutions, as well as application experience. As a result, the industry cannot meet the demand for the large-scale applications brought about by urbanisation. To cope with such deficiencies, China is keen to bring in advanced technology from Europe and the US.
In terms of the relatively small-scale community and household application domains, many developers have deployed new-generation wireless and fixed line networks in several commercial and residential development projects. These networks facilitate the smart commercial systems and smart household appliances that are becoming commonplace. These are seen as important in order to meet the expectations of modern urban dwellers, especially the relatively well-off and the young, who aspire to better working and living environments. The mainland, however, currently lacks a uniform technical standard, meaning that systems and devices from different providers may prove incompatible, hindering the overall market development. Mainland industries also lack application experience in terms of the user interface, and face constraints with respect to developing user-friendly devices and application platforms.
Hong Kong's IoT industry players are well-versed in advanced foreign technologies and possess the necessary R&D capability. As such, they excel in utilising technologies that meet widely accepted international standards/frameworks, so as to provide total technology and management system solutions. The strong demand in the YRD region for IoT applications relating to traffic control, environmental monitoring and municipal management has created opportunities for industry players looking to enter the market. With their understanding of the user interface and user experience in European and US markets, Hong Kong industry players can assist the mainland in introducing foreign IoT technologies, and help to access opportunities in the smart home and personal network applications sectors.
Note: For more information, see HKTDC Research articles:
Smart Cities Augur Well for IoT Opportunities in Yangtze River Delta
IoT Players Capitalise on Urbanisation Trend in Yangtze River Delta: Industry Views
Keen Demand for Environmental Protection Services
Urbanisation and transportation network development has led to large numbers of rural dwellers and migrant workers moving to the cities and new towns in search of jobs. This has directly increased the pressure on the urban environment in the YRD. In particular, as living conditions become increasingly congested, residents currently have a greater awareness of air and water pollution and other environmental issues. The level of urban domestic sewage discharge in the YRD, for instance, has been increasing year by year. Proper disposal, by way of municipal facilities, is needed to prevent the contamination of land and water resources. Furthermore, only a small percentage of household garbage and other solid waste is being recycled. Most waste is sent to landfills or incinerated – processes that may also affect the surrounding environment. To tackle municipal and environmental issues, such as the ever-increasing levels of waste and wastewater, relevant technologies and recycling management solutions urgently need to be adopted.
On another front, the YRD is home to a large number of industrial clusters. As industrial and commercial activities steadily increase, so too do emissions and pollution problems. Rapid urbanisation has prompted expansion into a number of the surrounding areas originally designated for industrial use. As a result, certain residential areas now abut industrial facilities, while some of the surrounding rural land is being converted into new commercial and residential districts, many of them with a rising population density. As such, industrial activities have begun to pose a potential health threat to nearby residents.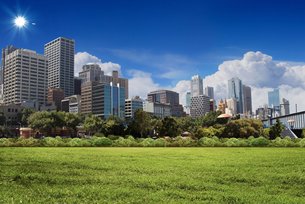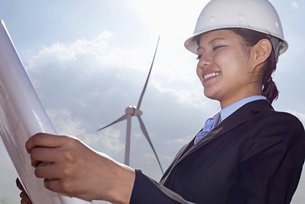 The economies of the two provinces rely heavily on high-energy consumption and highly polluting heavy industries, which represented 74% and 61%[3] of the total 2013 industrial output value of Jiangsu and Zhejiang, respectively. These include chemicals, steel, and other heavy industry processes. The industrial emissions and industry energy consumption of various types for the two provinces are among the highest in the country. Industrial activity is concentrated in the high population density regions of southern Jiangsu and northeast Zhejiang, where industrial pollution poses especially urgent problems for living environments and health.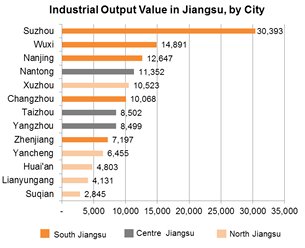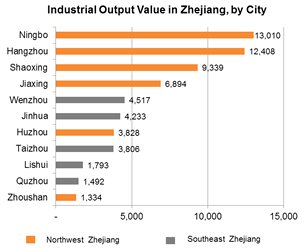 Remark: 2013 figures
Source: Jiangsu Statistical Yearbook; Zhejiang Statistical Yearbook
In recent years, in order to address the problems related to energy consumption and pollution, the YRD authorities have been strengthening their environmental protection measures. Strict controls have been placed on the sources of industrial pollution, while there has also been a requirement that industrial facilities be relocated from the densely populated urban districts and water source areas along the Yangtze River and into industrial parks as a way of cantaining and centralising the handling of energy consumption and emissions. The new Environmental Protection Law, which took effect in January 2015, has also increased penalties for environmental law offences[4], ensuring that the government can more effectively punish transgressors. As a result, YRD enterprises are now seeking relevant service providers in order to ensure their industrial and commercial activities meet environmental protection requirements. Also in the process of industry transfer, the various industrial parks and enterprises are in urgent need of environmental protection services to help their newly invested production facilities meet the relevant energy consumption and emissions standards. These all provide environmental protection service providers with market entry opportunities.
Hong Kong's environmental protection industry players are experienced in providing waste and wastewater treatment, pollution control, resources conservation and other environmental protection services. Many Hong Kong companies also hold proprietary/patented technologies and advanced environmental protection management experience, which positions them to offer relevant services to clients in the YRD and the rest of the mainland market. Thanks to liberalisation measures granted under the Mainland-Hong Kong Closer Economic Partnership Arrangement (CEPA), Hong Kong companies enjoy greater access to the environmental protection services market on the mainland. Hong Kong companies are well poised to enter the YRD environmental protection services market as the mainland pushes ahead with urbanisation.
Note: For more information, see HKTDC Research articles:
Green Opportunities in the Yangtze River Delta amid China's Unrbanisation Drive
New-Style Urbanisation in Yangtze River Delta Boosts Demand for Environmental Technology
Making the Most of Opportunities in the Modern Logistics Sector
The YRD urbanisation development also focusses on improving inter-city and regional transportation networks, looking to establish highly efficient and smooth logistics systems, to facilitate co-ordinated development of large cities and small urban centres. For example, Jiangsu has strengthened comprehensive transportation networks within the province in recent years, and has developed the logistics industries in the mid- and downstream Yangtze River cities of Nanjing and Changzhou. The province plans to leverage Lianyungang's ocean shipping capability and Xuzhou's role as a railway hub for two major Beijing-Shanghai lines to develop itself into the key transportation hub for the YRD and eastern China.
The continual expansion of railway, highway and waterway infrastructure has linked up the transportation and logistics networks of new development zones and new towns with those of the major cities in the region, helping them to integrate with the local city clusters as well as the whole YRD economy. This, coupled with the continual growth of industrial and commercial activities in the region, has boosted demand for logistics services. In fact, the logistics and transportation activities of Jiangsu and Zhejiang have been growing steadily in recent years. Since 2005, in particular, the freight volume of the two provinces has nearly doubled, with immense growth in highway freight, which took up some 57% of the total freight volume of the two provinces in 2013.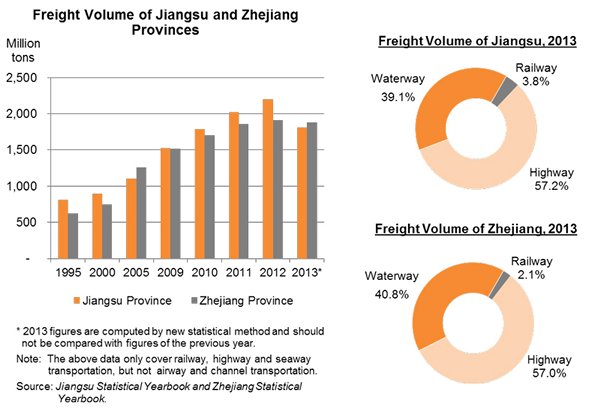 It is worth noting that the development of the transportation and logistics network greatly facilitates the online purchasing activities of consumers, as well as for small commodity manufacturers developing e-commerce businesses. The YRD has already become one of the key regions for domestic e-commerce. However, regional online purchase and e-commerce activities are largely focused on the Chinese domestic market, whereas international business has yet to be explored. Hong Kong is one of the most popular cross-border online shopping destinations, as it offers excellent e-commerce platforms and access to convenient cross-border online payment systems. This, coupled with its efficient international logistics network and effective services in consolidated shipping, shopping agency, international transit and customs clearance, makes Hong Kong an ideal platform for overseas consumers to shop online for YRD and other mainland products, and for mainland internet users to search for foreign trendy products. E-commerce operators and logistics services providers of Hong Kong should pay close attention to the related development in order to seize upon emerging market opportunities, particularly those in global e-commerce.
Consumer demand for frozen food has been rising in the YRD. Coupled with an urbanisation process that is driving the rapid growth of cold chain distribution systems in cities, this has led to a continual expansion of cold chain logistics activities. However, the proportion of agricultural products and food distributed through a cold chain in the region is rather low, so the market has tremendous room for growth. Moreover, many food and aquaculture businesses are hoping to expand their overseas markets by making use of cold chain export services. This has attracted substantial investment by a good many logistics operators that are bullish about their prospects and want to explore business opportunities in the region.
In addition to building cold storage and other hardware facilities, China is in need of introducing advanced cold chain solutions to improve the overall efficiency and quality of cold chain logistics operations. Hong Kong companies have extensive experience in cold chain logistics management and have applied new-generation information technology with good effect. Also, they understand the food and drink culture of the Chinese mainland. They are thus in a good position to introduce advanced technology to properly handle the food products and fresh produce that consumers prefer. As market demand for better quality frozen products is increasing, Hong Kong's cold chain logistics industry has certain advantages when entering the YRD market.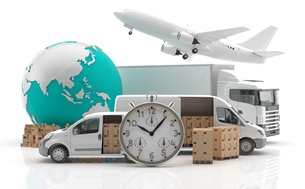 Note: For more information, see HKTDC Research articles:
Yangtze River Delta Urbanisation: Opportunities in E-commerce Logistics
Yangtze River Delta Urbanisation: Cold Chain Logistics Opportunities
Opportunities in the Evolving Consumer Services Market
In the urbanisation process, besides rejuvenating core urban districts, cities in the YRD are developing new commercial districts, commercial/residential areas and development zones on the city outskirts, gradually transforming the region's urban landscape. The emergence of new commercial districts will induce a shift in distribution and retail industries towards modern retail format. For example, the largely scattered market organisation of the past has gradually given way to a retail scene dominated by shopping malls and supermarkets.
It is worth noting that the YRD urbanisation plan emphasises the construction of city clusters and urban agglomeration. In addition to large cities, it promotes the development of small and medium-sized cities, and co-ordination with small town and new village construction. It is hoped that all cities, regardless of size, can absorb the large numbers of people moving from rural areas to the cities, thereby narrowing the gap in economic development within the region. Hence, the process has changed the retail landscape in the large cities and stimulated consumer markets in the smaller county-level cities. Moreover, income levels of county-level residents are on the rise and the middle class has gradually come to dominate local consumption. For example, the consumer market in Jiangsu is becoming more mature in areas such as Jiangyin City in Wuxi and Qishuyan District of Changzhou City. These smaller urban centres are growing at a speed that rivals large cities.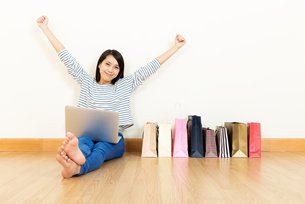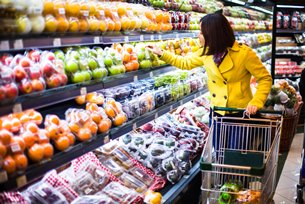 Hong Kong companies wishing to enter these emerging county-level markets, in addition to assessing the local purchasing power, should pay attention to the differences in development approach and local consumption patterns among different cities and towns. For example, many shops in smaller county-level cities focus on mid-range brands and special design products to cater to middle-class consumers looking for mid-range, fashionable and high-quality products, while avoiding the intense price competition from online shopping websites. Meanwhile, some county-level cities advocate leisure pastimes, and their consumption is more focused on lifestyle and leisure experiences. In addition to considering setting up retail outlets in appropriate county-level cities, Hong Kong companies may also consider co-operating with local retail groups, or partnering with local wholesale and agency networks to explore these emerging urban markets.
Note: For more information, see HKTDC Research article:
Yangtze River Delta Urbanisation: Jiangsu's Changing Retail Scene
Rapid urbanisation has led to changes in people's lifestyles, resulting in increased spending on medical and healthcare services. Demand for wellness and healthcare services is also rising, especially among the middle and upper classes. In addition to improving basic retirement and healthcare systems, Jiangsu is also developing the high-end services market by combining the elements of wellness, medical services and recreation, in order to meet the demand from the middle class for services catering to their physical and mental wellbeing, as well as a balanced lifestyle.
Since 2014, mainland authorities have allowed Hong Kong companies to establish wholly owned hospitals and Chinese medicine hospitals in Jiangsu and other pilot sites. This facilitates Hong Kong investment in the relevant healthcare service markets in Jiangsu. In addition to leveraging Hong Kong's advantages in financial services to provide strategic advice on financing arrangements for these wellness and medical projects, Hong Kong businesses can also introduce new-generation IoT technology. They also have experience in offering continuing care services run by non-governmental organisations and the private sector in a diverse community setting, and can thereby provide customised management solutions for mainland projects.
Note: For more information, see HKTDC Research article:
Yangtze River Delta Urbanisation: Opportunities in Jiangsu's Healthcare and Wellness Sector
---
[1] Source: China Statistical Yearbook
[2] Source: Jiangsu Statistical Yearbook
[3] Source: Jiangsu Statistical Yearbook; Zhejiang Statistical Yearbook
[4] The 8th meeting of the Standing Committee for the National People's Congress on 24 April 2014 passed the revised Environment Protection Law of the People's Republic of China. For details, see Business Alert-China article: Polluters face stoppage under new environmental protection law
Architecture & Planning
Building & Construction
Engineering
Real Estate Services
Technology
Information Technology
Telecommunications
Mainland China
Mainland China