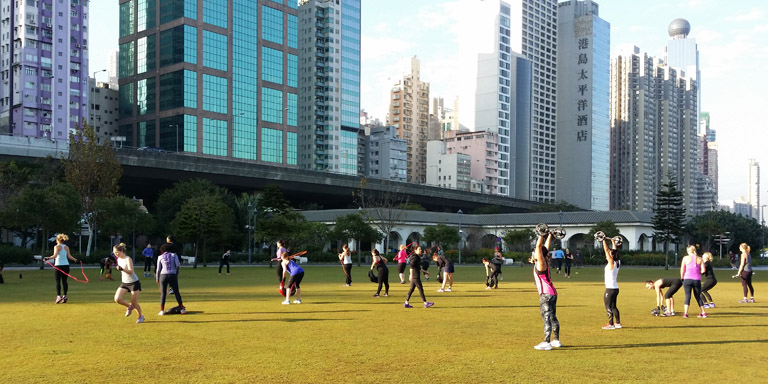 https://hkmb.hktdc.com/en/1X0A0QN7
Healthy Growth in Fitness Business
Health-conscious Hongkongers are embracing a new wave of tailored exercise, which is seeing boutique operators take on established fitness brands.
Former international rugby player Ed Haynes established a personal training business, Coastal Fitness, in 2009. The Hong Kong-born athlete says it's the "passion, commitment, community and flexibility" offered that is now driving customers to smaller gyms across the city.

"I am a firm believer that the coaches/professionals at specialist gyms attract like-minded people," he said. "This can be very powerful when it comes to health, fitness and changing your life. If you walk into most small, boutique gyms, you immediately notice the difference; you simply can't recreate that in the setting of a large, impersonal 'globo gym'."

The business started out small, offering personal training, private group-training and bootcamp, called SMAC. "We didn't have our own facility at the time, so we would rent personal training studios by the hour, or run outdoor classes," Mr Haynes said. "This was a great way for us to build our client base and brand name, while keeping our overheads relatively low."
Turning Point
Though the business model was right, he continued, the fledgling company was always limited by space and equipment, "which meant that we could never truly offer what we wanted."

At the time, he recalled, there was only one other gym in Hong Kong offering a similar service, and "our clients were begging us to open our own facility," which Mr Haynes subsequently did, in mid-2013. "The timing was perfect," he said. "We had built a large following, which allowed us to transition into our facility almost seamlessly."

Coastal Fitness has been steadily growing over the last five years, particularly in the 18 months since moving into its North Point Performance Centre.

"Since we opened, nine other gyms offering a similar service have opened," Mr Haynes said. "While this has forced us to become more competitive as a company, it has also raised the profile of CrossFit style training (a Coastal Fitness specialty), which has no doubt helped us. More and more people in Hong Kong are becoming educated on what CrossFit and mixed modal fitness is all about, so it's vital that we stay ahead of our competitors if we want to continue with our growth."
Man on a Mission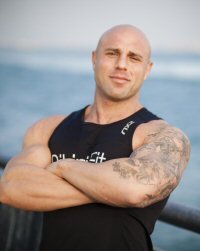 Alex de Fina moved from Australia in 2012 to realise his vision for Bikini Fit, a fitness business for women only. He wanted to spread the message that health need not be sacrificed in pursuit of career or other pressures of modern life, especially in the emerging powerhouse of Asia. "Hong Kong is a strategic stepping-stone where language, the business culture and legal systems are easier to understand, enabling a start-up to establish itself while setting sights onto larger and more volatile markets in the region," he said.

The name Bikini Fit was a marketing strategy to clearly appeal to women, yet the business model is more complex than the name implies.

"Essentially, we are a health and lifestyle coaching community," Mr de Fina said. "Our passion is educating and supporting a demographic that has been largely subjected to half-truths and misleading information such as fad diets and gimmicky exercise regimes, and struggled to maintain long-term positive change." Being gender-specific, he said, allows the trainers to focus on issues relevant to members.

"While we have an obvious 'boots on the ground' operation running outdoor training sessions," he continued, "the service element is where we spend 80 per cent of our time, energy and money." Members have 24/7 support online through private social media groups, and with regular educational workshops hosted several times per week covering different topics.

The company's head office in Central hosts workshops, but it has no training studio – all sessions are held outdoors, in local parks. The business is fully insured, and Mr de Fina says that government representatives are supportive. "We operate in the early morning, when it is really only Bikini Fit and tai chi armies of senior citizens in the parks, all doing something healthy and positive."

Since start-up, the business has grown aggressively, and now boasts a team of 18 coaches, a member base of just over 300, and a waiting list for its 12-week programmes.
Belief Vindicated
When Mr de Fina moved to Hong Kong, he knew it would be risky to set up a business. "I knew but a few people through email and had left successful businesses behind in Australia. Anxiety was luckily outweighed by belief," Mr de Fina recalled. He was also aware of the ease of doing business in Hong Kong, the friendly tax environment, and the housing density, "which means tens to hundreds of thousands of potential customers are literally on your doorstep."

There have been challenges, says Mr de Fina, citing attempts by competitors to copy his business model and some opposition from businesses, which felt threatened by a newcomer. The reality, he says, is that Hong Kong is big enough for everyone.

He believes the opportunity in Southeast Asia "is limitless" for fitness entrepreneurs with the will to educate the market and build demand for new concepts.

"A fundamental shift towards unparalleled service works better here than almost anywhere else on the planet," he said. "As we have shown, you can grow while having an average website and a marketing budget of zero, because word-of-mouth recommendation works better than anything else."
Jump to It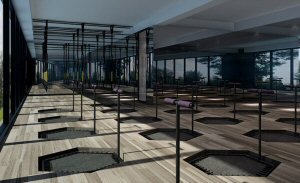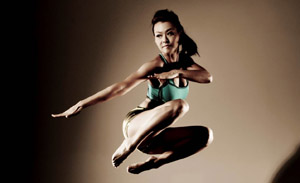 One of the city's newest boutique fitness businesses, BounceLimit trampoline gym, opened in Sheung Wan on Hong Kong Island in November 2014. It offers a flexible membership programme, where users pay per class.
Head trainer Lucia Tam from Toronto, Canada, said that the rebounder, or mini-trampoline, is a great tool for exercise that works and tones the whole body, with the added benefit of being fun. "According to our tests, our cardio programme can burn up to 1,000 calories in one hour, and a lot of the muscle toning happens involuntarily just by trying to stay balanced on the mini-trampoline while doing the exercises," she said.

Hong Kong is a city where people work hard and play hard, she added, "so we felt this would be a great place to launch the world's first rebounding studio, and bring this fitness trend back."

People need to change their fitness routines often since the body acclimatises to the workout, and because they get bored, Ms Tam said. More gym-goers, she said, are trading in their memberships for more flexible access to different types of activities that keep them motivated.

"Nowadays, you will find people paying more to drop in to boutique studios and fitness programmes, without being tied down to one type of exercise," she noted. "Boutique also means fewer people and more attention to each person's individual needs. In fitness, this is even more important because you need to know that you are doing your exercises correctly to get the most out of it."
Related Links
Bikini Fit
BounceLimit
Coastal Fitness