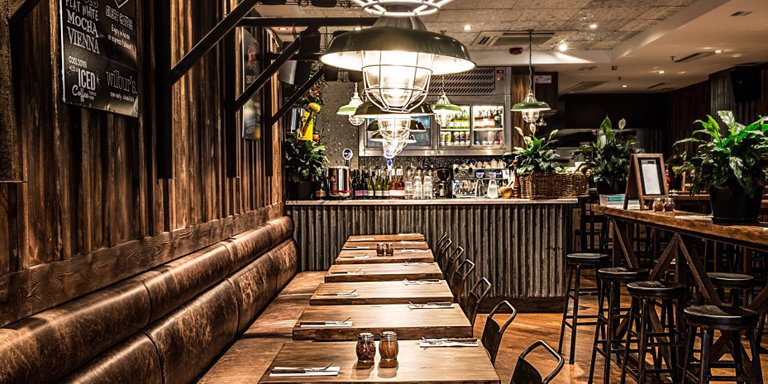 https://hkmb.hktdc.com/en/1X0A0OAQ
Hong Kong's Glorious Food Scene
New restaurant openings continue to enrich Hong Kong's gourmet offerings.
Just as New York is the city that never sleeps, Hong Kong is the city that always eats. Asia's World City has more than 12,000 restaurants, according to Hong Kong Census and Statistics Department data, many clustered in defined food districts. The city's reputation as the region's culinary capital is reinforced in the 2015 Michelin Guide, which features 14 two-star restaurants, and 45 one-star restaurants, confirming, said Michael Ellis, International Director of the Michelin Guides, Hong Kong as among the world's leading gourmet dining centres. Five also earned the highest three-star recognition, a distinction held by just over 100 restaurants worldwide.
Star Chefs Flock to Hong Kong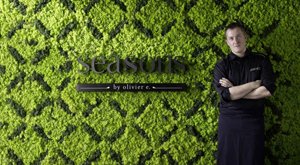 "The selection in the 2015 guide also shows to what extent Hong Kong is increasingly attractive to young foreign chefs, more and more of whom are moving to the city or opening their own restaurant after training in other Hong Kong restaurants," Mr Ellis continued. One example is Olivier Elzer, whose restaurant, Seasons,was awarded one star just a few months after opening. The chef, who previously worked with Joël Robuchon and Pierre Gagnaire, reinterprets classic French recipes, adding a personal touch to create highly original dishes.
"Other restaurants that have obtained a star and are run by foreign chefs include Nur, where chef Nurdin Topham has developed a delicious, balanced, inventive menu, and Upper Modern Bistro, which serves French cuisine with Asian influences, impeccably prepared by Philippe Orrico," said Mr Ellis. "Lastly, just a few months after his restaurant in Paris was awarded a second star, the young chef Akrame Benallal has been given a first star for his restaurant Akrame. The restaurant is managed by a local team that carefully prepares a contemporary style of French cooking based largely on seafood and European products."
| | |
| --- | --- |
| "A city of exchanges, encounters, cross-cultural experiences and inspiration, Hong Kong has become an undisputed leader in the international culinary landscape" | The guide found that Hong Kong's creativity, curiosity and cultural openness constantly enriches one of the world's most dynamic gourmet dining scenes. "A city of exchanges, encounters, cross-cultural experiences and inspiration, Hong Kong has become an undisputed leader in the international culinary landscape," he said. |
Two-Star Highlights
The new two-star restaurants are Yan Toh Heen at the Hotel Intercontinental, where chef Lau Yiu Fai offers authentic Cantonese cuisine in an elegant setting with a magnificent view of Hong Kong; The Principal, a contemporary-style restaurant in which chef Jonay Armas draws inspiration from his experience in Spain, Denmark, and Asia to create an innovative, delicate style of cooking; and Duddell's, where chef Siu Hin Chi serves traditional Cantonese cooking in a contemporary décor that regularly features art exhibits.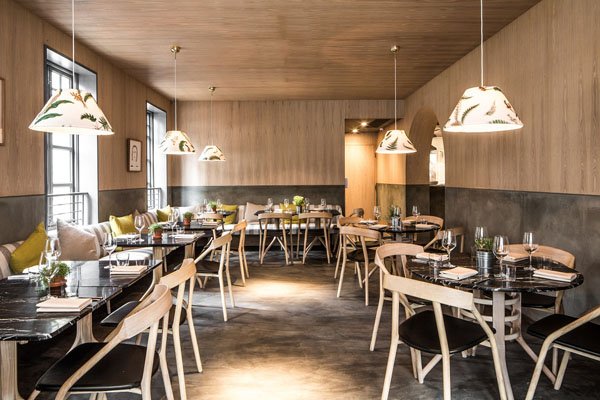 A Favourite Returns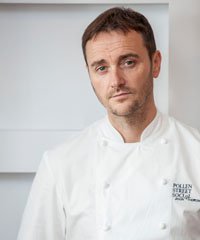 Across the city, new or re-imagined eating experiences continue to tempt the taste buds of diners. A prime example is The Pawn, a Wan Chai institution, which recently reopened following a two-month renovation under the culinary direction of Michelin-starred British chef Tom Aikens.
PMQ, the new creative hub and "place to be" in Central, is the setting for Aberdeen Street Social, the third collaboration in Hong Kong between Michelin-star chef Jason Atherton and entrepreneur Yenn Wong. Following his recent highly successful openings in London, Aberdeen Street Social serves Atherton's modern British fare, bar bites and desserts in a Neri & Hu-designed venue with outdoor terraces on two levels. Upstairs houses a contemporary restaurant inviting an intimate dining experience; downstairs is a buzzy, all-day cocktail bar and café.
Other new restaurants at PMQ include the Spanish-inspired Vasco, headed by chef Paolo Casagrande from two Michelin-starred Lasarte restaurant in Barcelona, a fine- dining space designed by the acclaimed Joyce Wang; and the more relaxed Isono Eatery & Bar, a rustic, cross-cultural venue open to communal eating.
Hong Kong lifestyle brand G.O.D. founder Douglas Young chose PMQ to launch Sohofama, his first restaurant venture, to promote healthy eating by serving delicious, chemical-free food using locally grown and organic ingredients. Due to the success of sister burger venue in Central, Wilburs has opened its latest outlet in PMQ, boasting the same delicious burgers and lobsters.
More Openings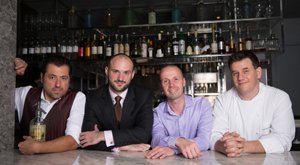 Elsewhere in Central, Upper Modern Bistro chef Philippe Orrico has opened his second project in the city, ON Dining Kitchen and Foodie Bar, joined by Jeremy Evrard (from Upper Modern Bistro), Giancarlo Mancino, the former bartender at Otto e Mezzo, and Nicolas Deneux, who was until recently the Grand Hyatt's head sommelier. Its menu plays with southern European and Mediterranean ingredients and flavours, spanning simple comfort foods to more elaborate side dishes.
Shane Osborn, the first Australian chef to achieve one and two Michelin stars at Pied-a-Terre in London, where he was head chef and co-owner, has opened his own restaurant, Arcane. Gaucho, London's famed Argentinian restaurant, recently opened its first Asian branch in Central, while iconic French steakhouse Le Relais de l'Entrecôte opened in Wan Chai.
In addition to the great diversity of the Hong Kong dining scene, it's also possible to chow down on some of the world's most affordable gourmet food offerings. According to the Michelin Guide, Hong Kong "is still the city where one can have lunch or dinner in a starred restaurant for less than 10 euros." The guide includes 65 Bib Gourmand restaurants, a distinction awarded to restaurants that offer excellent value for money with a full menu for less than HK$300, a maximum price that is the same as in the inaugural 2009 Michelin Guide.
Related Links