https://hkmb.hktdc.com/en/1X0A0KOO
Franchising Opportunities: The Master Franchisee
While Hong Kong is well positioned as a franchising hub, Hong Kong companies are potential partners for international franchisors to tap into the Asian markets, particularly the Chinese mainland. They may act as the master franchisees or area developers to help international franchisors deal with the challenges they may face in China.

With decades of experience of doing business in China, Hong Kong companies are trusted partners of international franchisors, to help manage the mainland franchisees, deal with the bureaucracy and red tape, handle licence applications, fulfil the import requirements, manage the supply chains, adapt to local needs and tastes, and communicate with the local business community and government officials.

At the same time, Hong Kong businessmen who are familiar with the global market and international business practices and culture, may also serve as an agent to help mainland companies expand overseas using the franchise model. Franchising is still a relatively immature concept in China. Not many Chinese franchises are currently interested in expanding overseas, probably because the domestic market is huge and remains largely untapped. However, the situation may not take long to change amid the rapid rise of Chinese branded products and services. For sure, to be able to be franchised, Chinese brands would need to strengthen their added value through product innovation, design and brand building as well as maintaining a consistent service and operation standard. In any case, Hong Kong companies should keep an eye on the trends.

According to an HKTDC survey of 70 international franchisors, 31% of international franchisors have appointed a master franchisee or an area developer in Hong Kong. For those who have not, 82% said that they are likely to appoint a master franchisee, while 87% said they are likely to appoint an area developer in Hong Kong.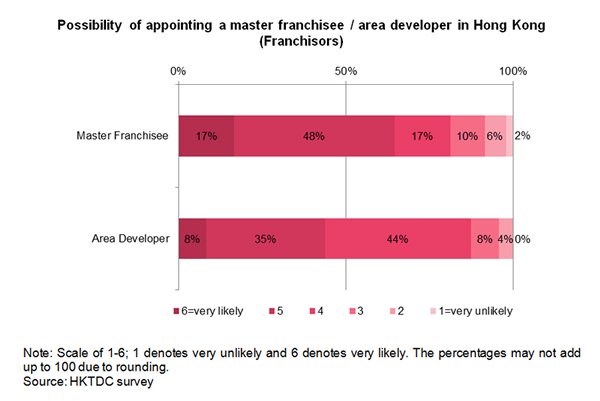 Bringing Taiwanese Coffee to Hong Kong and China

In 2009, riding on the popularity of Taiwanese bubble tea, Franco Lee applied to become a franchisee in Hong Kong for Chatime, a famous brand held by La Kaffa International, a listed company in Taiwan. He managed to open three shops in Hong Kong for the brand within six months.

With a good track record, the following year Lee was granted the master franchisee rights for the mainland, Hong Kong and Macau for the coffee shop chain La Kaffa Coffee, another brand held by the franchisor.

Now, there are three La Kaffa shops in Hong Kong, two in Macau and one in China. Lee has set up a regional office in Hong Kong to provide full support to all the local franchisees in the region.

As a master franchisee, Lee is constantly vigilant about maintaining brand standards within his territory, to make sure that standards are enforced and acts quickly to protect the brand when it is compromised.

While building the franchise venture in China, Lee has overcome many challenges such as fulfilling the food import requirements, which is particularly stringent in China, and other difficulties in managing the franchisees.

As to expansion plans, Lee is now looking for strategic partners in China with business experience as well as financial and operational prowess to help build a fast growing, yet robust, franchise system on the mainland. He believes that if he can find the right partners, his target of opening 300 shops on the mainland in the next five years will be achievable.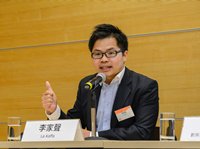 Hong Kong
Southeast Asia