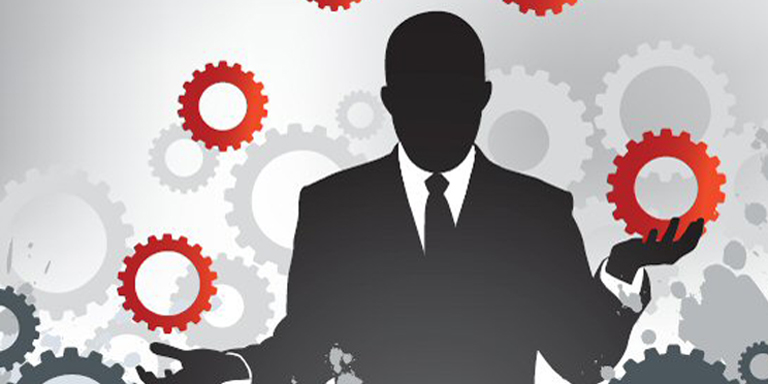 China and the Trans-Pacific Partnership
Would the Chinese mainland be better off as a signatory to the Trans-Pacific Partnership Agreement?
The Trans-Pacific Partnership (TPP) group of countries is set to conclude an ambitious, 21st century agreement designed to enhance regional trade and investment, promote innovation and economic growth, and support job creation. The countries currently participating in TPP negotiations are: Australia, Brunei, Canada, Chile, Malaysia, Mexico, New Zealand, Peru, Singapore, the United States and Vietnam. Japan joined the 18th round of negotiations, held in Malaysia in July. The US, now the prime mover of the TPP negotiations, already has free trade agreements (FTAs) with Australia, Canada, Chile, Mexico, Peru and Singapore, but has yet to establish similar ties with the other countries involved.
Ambitious FTA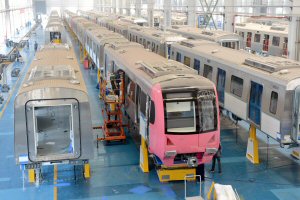 Once ratified, the TPP will have a huge impact on investment and on regional and global economic growth. The TPP is now the cornerstone of the Obama administration's economic policy in the Asia-Pacific region. It is also an integral component of the administration's "pivot to Asia" strategy, a recognition of the region's growing importance to US exports and the US economy as a whole. The addition of Japan to the TPP roster has undoubtedly increased the significance of the negotiations for the US. Japan is the US' fourth-largest trading partner, after Canada, China and Mexico, and represents about six per cent of total US trade.

A comprehensive TPP agreement, eliminating most tariff and non-tariff barriers to trade and investment, could serve as an important stepping stone to an ambitious free trade area in the Asia-Pacific region. With the recent addition of Japan, the countries in the TPP bloc now represent about 38 per cent of world GDP and 26 per cent of global trade.

The TPP could become more significant still, given that South Korea, Indonesia, Thailand, the Philippines and even China have expressed varying levels of interest in becoming signatories. Should the final agreement resolve several longstanding issues, interest is likely to increase still further. In that case, a number of Latin American countries, including several that already have an FTA with the US – notably Costa Rica, Colombia and Panama – could also be interested in becoming TPP partners.
At present, the prospective TPP countries are working on an agreement with several clear priorities: creating comprehensive market access, eliminating tariffs and other barriers to trade and investment; securing a fully regional agreement, one that facilitates trade and the development of production and supply chains among TPP members; cross-cutting trade issues in the areas of regulatory coherence, competitiveness and business facilitation, with particular regard to the development of small- and medium-sized enterprises. One consideration is for the agreement to take into account the challenges that have emerged in global trade, including the growth in green sensibilities and the development of the digital economy. The signatories are also seeking a "living agreement," which can be updated as required, allowing it to evolve in response to new requirements in areas of common interest or developments in global trade and technology.

One of the cross-cutting trade issues that features prominently in the negotiations is the desire to achieve regulatory coherence, making trade between TPP countries more business-friendly and efficient, while creating the necessary conditions to substantially boost regional trade. Negotiators are working to address regulatory and non-tariff restrictions by eliminating unnecessary barriers, reducing regional divergence in standards, promoting transparency, conducting regulatory processes in a more trade-facilitating manner, eliminating redundancies in testing and certification, and promoting cooperation with regard to several specific regulatory issues.
What it Means for Hong Kong

As an economy where services account for more than 90 per cent of the GDP, Hong Kong is well-positioned to benefit from any FTAs in the region. This is particularly true if these agreements put significant, if not equal, emphasis on comprehensive economic cooperation, including FDI and investment facilitation, on top of merchandise trade liberalisation. Tapping its world-class business and physical infrastructure, international commercial network and strategic location between East and West, Hong Kong should only prosper as part of an increasingly thriving, FTA-derived regional economy.

Hong Kong's extensive business networks on the mainland and in neighbouring countries give it, in particular, unparalleled advantage in intra-regional trade. Its status as a re-export hub aside, Hong Kong is the preferred location of multinational corporations for their regional headquarters and those offices intended to oversee their trade and investment activities in the region. The city is ideally suited to providing a base to explore the Asian market, in particular the mainland market. When it comes to capitalising on FTA agreements in the region, though, the potential benefits for Hong Kong will very much depend on the scope or comprehensiveness of such an agreement and, crucially, whether or not the mainland is ultimately included.

Hong Kong will benefit from any agreements that embrace the mainland, including any FTAs, the RCEP or a version of the TPP with China as a signatory. Should the TPP, or any other significant and relevant FTA, be adopted without mainland involvement, Hong Kong will, inevitably, suffer as a consequence.

Benefits of TPP Adoption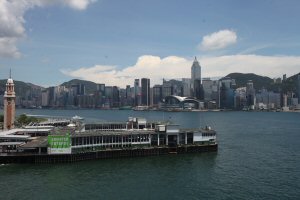 For TPP members, this deepening economic integration would mean higher economic growth, greater competition, better scale economies, lower production costs, as well as gains in efficiency and economic welfare. In terms of non-economic benefits, there would also be deeper mutual understanding among members, closer social ties and, conceivably, greater political and social stability.
Ultimately, the removal of trade barriers among TPP members represents a market enlargement, with businesses in member countries given the opportunity to sell into a larger and more integrated market and on an enhanced scale of operation. Purchasers in one economy would be free to switch their demand to suppliers from other TPP member states at the expense of either domestic production (trade creation) or of imports from non-TPP members (trade diversion). The overall net effect of the TPP, then, will be measured by the combined changes in the resulting levels of intra-bloc trade (between TPP members) and extra-bloc trade (between TPP members and non-members).

Changes in trade flows, in the meantime, may induce changes in the location of production among TPP member countries, with the relocations largely determined by the comparative advantages of members, presence of industry clusters and, possibly, the technology transfer associated with foreign direct investment (FDI).
Impact on China
The impact of the TPP on Chinese exports to the US and to other TPP members would largely depend on the breadth and scope of the market access provisions. It is assumed that virtually all TPP-originated products will qualify for preferential duty treatment in the US. Tariff phase-out periods, however, are expected to vary in accordance with the sensitivity of the product, ranging from immediate duty-free treatment to a phase-in of 15 to 20 years. As an outsider ineligible for such preferential duty treatment, China will almost certainly face a deterioration in its overall export competitiveness.

Vietnam, for instance, could be expected to increase its share of the US textile, apparel and footwear markets at the possible expense of China and other major suppliers. Vietnam is currently the second-largest supplier of textiles and apparel to the US in value terms; it had a seven per cent share of total US imports in 2012, with China remaining the largest supplier (39 per cent). Vietnam, frequently a supplier of cheaper alternatives to Chinese exports, could increase its shipments of those products previously liable for very high import duties in the US. There is a similar potential in the footwear market, where Vietnam currently ranks behind China in terms of US imports, with a 10 per cent share of the total US sector in 2012, compared to China's 72 per cent. Vietnam could also excel in a number of other product sectors, should the TPP agreement provide sufficiently generous market access benefits.
Apart from Vietnam, China might also have to contend with increased competition from other TPP countries, notably Malaysia and Japan, in certain product sectors. Malaysia, for instance, could clearly excel in certain apparel markets. Although many Japanese products already enjoy low duties in the US, Japan could enhance its competitive position if it is granted extended duty-free treatment in other sectors, particularly with regard to automobiles and auto parts, certain watches and a range of other machinery and industrial equipment.

On the whole, however, according to "China and the TPP: A Numerical Simulation Assessment of the Effects Involved" – a working paper by the economists Chunding Li and John Whalley, issued by the National Bureau of Economic Research – the TPP will have only a modestly negative effect on China, given the geographical and commodity composition of its trade portfolio. The paper also predicts that a number of other non-TPP countries will also be hurt, but that all of the TPP constituent countries will clearly gain. If China's participation is included in the TPP mix, it will clearly gain from its participation, as will other members. In this scenario, the downside for non-TPP countries would be somewhat greater should China ultimately agree to become a signatory.
Impact on Existing Regional FTAs
It is widely believed that China could lose relevance in the Asia-Pacific region if it stays out of the TPP. These fears, though, are probably overstated, given its extensive web of FTAs across the region, including agreements with ASEAN, Chile, Peru and New Zealand, as well as on-going negotiations for a trilateral FTA with Japan and South Korea. Another factor is the emergence of the Regional Comprehensive Economic Partnership (RCEP), a new economic and trade area that would cover all 10 ASEAN nations, as well as Australia, China, India, Japan, South Korea and New Zealand.

It is highly likely, though, that the TPP negotiations could hinder progress in establishing other FTAs. It will be particularly interesting to see how the TPP affects RCEP negotiations. While the six partner nations participating in the RCEP process already have bilateral FTAs with ASEAN, this new arrangement is expected to expand the existing regional framework. If successful, it will result in a modern, high-quality agreement designed to promote the future growth, development and integration of the participating countries.

The ultimate question is, of course, whether China would consider joining the TPP once it is in operation. This, though, assumes that China is willing to accept the broad-ranging disciplines likely to be included in the eventual agreement, and that the TPP countries would extend an invitation to the country. In this regard, the eventual outcome of China's membership will help determine whether the TPP truly has the potential to become a free-trade area in the Asia-Pacific region.

For more on global market trends, please see the September issue of the HKTDC Trade Quarterly.