https://hkmb.hktdc.com/en/1X09ZQBJ
Game On
What does it take to create a digital game that goes viral? Tommy Palm of the company that created Candy Crush, explains.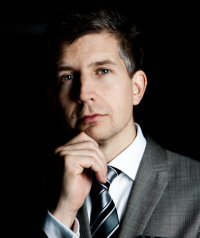 Entrepreneur and game designer Tommy Palm is the games guru of the Swedish company, King, which created Candy Crush Saga, one of the most popular mobile games on the market.

A speaker at this year's Business of Design Week (1-6 Dec), Mr Palm will offer insights on the business of gaming and innovation.

How did you start programming games?
I discovered computer games at an early age with Space Invaders on arcade machines. I nagged my parents for a personal computer, a Commodore 64. On my 12th birthday, I got one and from my interest in playing, I slowly started to form an interest in making games. I picked up programming and started making my own games for my friends.

What are some of the main trends in the global gaming industry?
The most interesting phenomenon to me is how smartphones changed the gaming world. We now see people of all ages, male and female alike, enjoying games whenever they have extra time. It is mainly the accessibility of the smartphone games that has broken that barrier. The fact that the games are so easy to download, and the way you can interact with friends really shows that games can be for everybody. People like to interact with friends, which is true around all types of media, whether it's music, films or games. I think that we will see more people playing together and having fun competing in a friendly way. The social games category is going to become even bigger.

Are there any specific gaming trends you notice in Asia, particularly in relation to the Chinese market?
One trend that I am very happy to see is that, with casual games, people from all over the world are enjoying the same games. This means that we are getting more mutual stories and I think, in a way, that is bringing people of the world closer together. Games are good for lowering social barriers and make great conversation topics with strangers.

What are some of the key challenges facing the gaming sector?
Discovery is one of the trickier challenges for the industry today. The competition among game developers has led to a wide variety of choice for players. That is very good, but it is hard to find good games. One of the best ways to discover games, in addition to marketing, is via word of mouth and "social virality" of people telling friends about new games. Discovery has been designed into King's Saga titles from the beginning, with social features that encourage you to interact with friends in the game, such as by asking for lives.

At Business of Design Week, you'll be speaking about the global game business and innovation. How do you strike a balance between making games accessible yet profitable?
One big change for the games industry has been the transition to "free-to-play." The term means that the games are free to download and play and that micro-transactions are used to charge for something in the game. Exactly what costs money varies between games and it is very important for the developer to find what is best to charge for in their game.

In our games, which are all entirely free-to-play, you can choose to buy extra virtual items, such as more moves or boosters. When designing "free-to-play" games, it is very important to integrate business thinking into the actual game-design process. Many game developers struggle with this transition. The trick is to find a good balance where you are generous with content to your customer and still make money for your product. I hope to be able to share some of this thinking with BoDW participants.

What can we expect next from King?
We continue to focus on developing the core casual genre, adding new games like the recently launched Diamond Digger Saga and the sister title to Candy Crush, Candy Crush Soda Saga, which will launch in the last quarter of this year. In the games industry, each day brings new and exciting stuff to work on.
Related Links
BoDW
Candy Crush Saga
Sweden
Hong Kong
Scandinavia