https://hkmb.hktdc.com/en/1X09Z4QY
Hong Kong and the Mainland "Going Out" Together (1): Safeguarding Against Overseas Investment Risks
China's "going out" strategy has led to investment across a wide variety of sectors, despite the fact that Chinese mainland enterprises generally lack experience of overseas investment. Proper legal advice and due diligence, however, is essential in order to reduce risks when investing in unfamiliar environments. This is regardless of whether such a venture involves tangible or intangible assets, or shareholding changes in a target company.
Hong Kong's legal practitioners have an extensive international network and are familiar with the legal and business culture of the mainland and many overseas markets. Benefitting from a free flow of information, they can more readily and effectively assist mainland enterprises when it comes to investing overseas and making appropriate recommendations for investment strategies.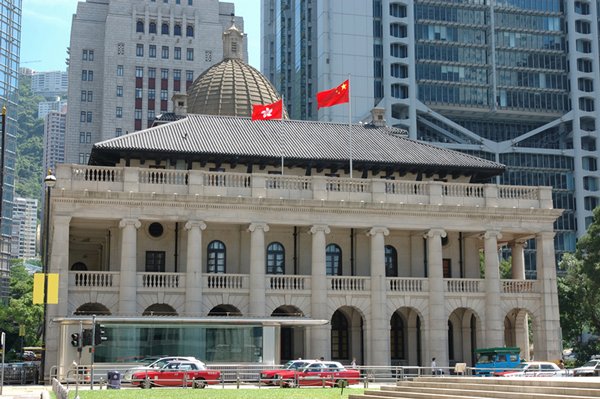 Risk assessment: a must for investors
Due to constant foreign investment in China over the past three decades, many mainland enterprises have become acquainted with various types of foreign investment projects. Times have changed, however, and alongside China's recent years of strong economic development, mainland enterprises have ventured abroad in order to establish overseas sales networks, seek business opportunities with overseas partners and increase procurement of foreign equipment and raw materials. This "going out" strategy has led to a rapid rise in the country's outward direct investment. Equity investment in foreign companies, overseas mergers and acquisitions, and direct acquisition of foreign assets by mainland entities are also on the rise.
Speaking to HKTDC Research, Charles CC Chau[1], a Council Member of the Law Society of Hong Kong, said: "Following on the heels of large state-owned enterprises, private enterprises have become key players in China's outward direct investment arena. Many private enterprises, however, lack experience of overseas investment and are not familiar with foreign laws or the relevant tax and business regimes.
"Language problems, cultural differences and a lack of understanding of foreign business practices indirectly increase the risk involved with overseas investment. It is important that, before carrying out an investment project, mainland enterprises should conduct multifaceted and detailed risk assessments. This will help them safeguard against possible risks, with a view to limiting such risks to a manageable level."
"For example, in terms of mergers and acquisitions, one of the most common risks is the substantial amount of hidden debts behind a foreign target company," Chau said. "To complicate matters, on the surface what appears to be the target company's assets – such as factory premises, mineral resources, and even intangible intellectual property rights – may be subject to complex ownership structures and property rights. It is possible that the target company's creditors have taken charges over some of the assets. So, mainland enterprises must first clarify these matters, and then state, in due course, the details in the relevant transaction documents relating to the merger or acquisition, in order to effectively reduce transaction risks."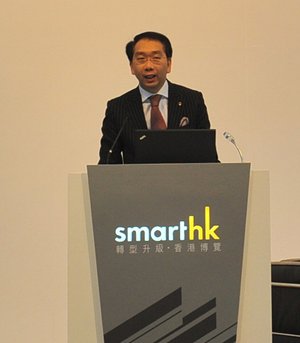 Transaction details easily overlooked
Acquiring brands and technology, as well as collaborating with foreign companies, are the top priorities for those mainland enterprises that are thinking globally. This is in line with the need to further penetrate the overseas and domestic markets, while enhancing R&D and production capabilities.
Chau said: "With regard to intangible asset transactions, mainland enterprises need an improved understanding of the specific content of transactions, including the proper trademark registration of related brands, and whether the transaction is in the form of a licence or assignment. As for technology projects, the target technology details of the transaction should be clearly set out. This includes detailed descriptions of the concerned patents and technology transfer, and whether it involves specific technical staff employment contracts. Enterprises should appoint qualified legal practitioners to conduct due diligence and clearly define the details of the transaction. This will ensure investors obtain the desired assets through the acquisition, and avoid receiving 'worthless' assets."
Unravelling complexity and Hong Kong's advantages
Apart from examining the asset, Chau said investors should also review the shareholding structure of the target company, and whether there are other shareholders or related and binding agreements. He said: "For example, certain acquisition activities may trigger a general offer or a number of anti-takeover provisions, or activate some of the existing debt instant repayment terms of the target enterprise. This can lead to significant losses for investors. There is also the chance that the equity and assets of the investment project are scattered across more than one country or region. In such a case, the review will require complex analysis and different areas of expertise. Hence, mainland enterprises that invest overseas are in dire need of professional services to provide assistance to prevent and manage risk."
Chau said mainland enterprises that "go out" via Hong Kong not only enjoy the benefits of simple and low tax requirements, and convenient finance options, they also receive professional legal support that effectively reduces the risks associated with overseas investment. There are a substantial number of legal practitioners in Hong Kong that are familiar with the business culture and laws of both the mainland and many overseas territories. Most multinational law firms have offices in Hong Kong and many local firms also have a broad network of international legal partnerships. Coupled with Hong Kong's free flow of information, they can effectively carry out due diligence on foreign investment for mainland enterprises and make appropriate recommendations as to their transactions and investment strategies.
Remark: For more information about China's "going out", please refer to the research article Jiangsu/YRD: Hong Kong Service Opportunities Amid China's "Going Out" Initiative and the research report China's "Going Out" Initiative: Jiangsu/YRD Demand for Professional Services of the HKTDC Research
---
[1] Charles CC Chau is a partner in the solicitors' firm Morrison & Foerster
Finance & Investment
Legal Services
Mainland China
Hong Kong