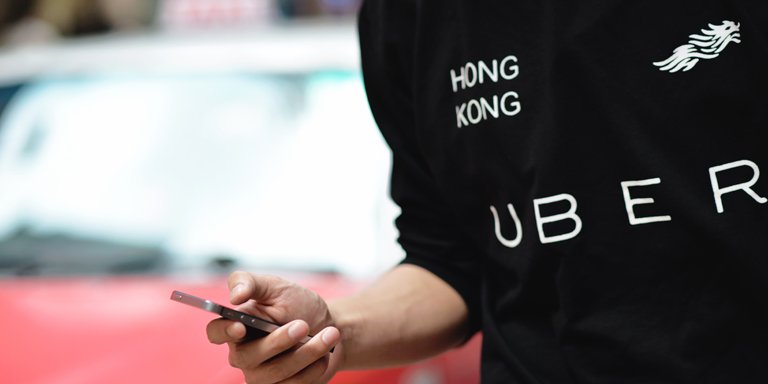 https://hkmb.hktdc.com/en/1X09YZAT
High-tech Solutions for Seamless Travel
Hong Kong innovations are making travel easier for global nomads.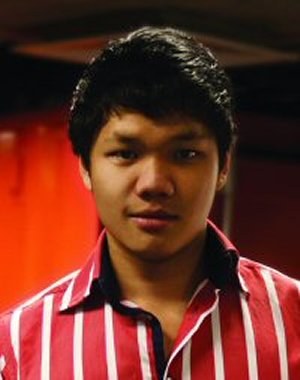 Hong Kong visitors who like to hit the ground running will find that getting around the city has become even easier. Innovative local start-ups are taking tourism services to new heights and exporting their technology globally.

Tink Labs Ltd, a Hong Kong-based tech incubator, is winning the hearts and minds of travellers worldwide with its mobile travel solution, handy.

Developed in Hong Kong, handy is a smartphone platform tailor-made for the hospitality industry. handy devices placed in the guest rooms at hotel partners come fully loaded with unlimited calls (local and international), unlimited 3G Internet, Wi-Fi sharing, and up-to-date city guides in multiple languages. The handy service, when fully integrated with the hotel's Property Management and Private Automatic Branch Exchange systems, also becomes a "portable room-phone" with room-to-room and room-to-operator functionality.

"Guests on-the-go can take the handy phone out of the hotel, and dial directly back to hotel services, such as concierge, in-room dining and spa," explained Terence Kwok, founder and CEO of Tink Labs Ltd.

Mr Kwok came up with the idea on a family trip abroad. Frustrated with having to hunt for free Wi-Fi, and frugally counting his international-call minutes, he knew there had to be a better way.
Integrated Platform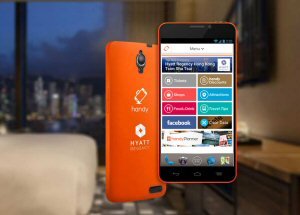 The R&D team started as two people and within six months had grown to 28. "We were sure that there had to be a better way than just building an app, or developing a portable Wi-Fi device, and set out to create an integrated platform for travellers, combining telecommunication connectivity, content and access that would ensure they hit the ground running the minute they land in Hong Kong," Mr Kwok explained.

Initially launched in September 2012 for R&D purposes as a rental service with the opening of two retail counters at the Hong Kong International Airport, handy was fully launched in August 2013 with its pioneering hotel partner, The Mira Hong Kong, which placed one in each of its 453 guest rooms. Within a year, the service was picked up by 30 hotels in Hong Kong and Singapore, and has more than 250,000 users every month.
Mr Kwok said that the company is expanding to other top travel destinations, including Amsterdam, Bangkok, Bali, Barcelona, Dubai, Madrid and Miami.

Apart from receiving "overwhelmingly positive" feedback from hotel guests, handy has also caught the eye of investors. Since inception, Tink Labs has raised more than US$21.05 million from institutional and private investors, including a strategic investment by Hong Kong-listed TCL Communication Technology Holdings Ltd, which designs and manufactures two key smart-devices brands – ALCATEL ONETOUCH and TCL – to fund the company's international expansion.
Fantastic User Experience
Thomas Liu, TCL Communication's CFO, said the company recognised the opportunity to fund the international growth of a Hong Kong-born invention that is "truly unique" to both the smartphone and hospitality market. "Our investment supports the international roll-out of a fantastic user experience alongside the unique design elements of our smartphones, via the handy platform," he said.

Mr Kwok described the funding as a "milestone," allowing the company to expand faster than expected.

As a solution for inbound travellers, it was "crucial" to launch handy in a market the size of Hong Kong, which welcomed 50 million visitors last year, Mr Kwok said.

"Hong Kong's position as a technology and tourism hub has also been vital for our product development and business growth. One hundred per cent of our team of technology and hospitality experts were hired locally. Support from forward-thinking hotel partners and the ever-increasing number of tourists have also provided us with many opportunities.

"It was also important for us to start in a market that thrives on innovation and creativity, which Hong Kong does. Our rapid growth would not have been possible if not for the infrastructure and talent available here. We are very fortunate to have investors, technology and business partners such as Alcatel and TCL, which share our vision in changing the travel experience through technology."

Uber App

Another technology to hit the Hong Kong tourism and commuter market is Uber, a road transportation booking app. The American firm launched Uber in Hong Kong in June, offering access to vans and high-end sedans. This month, it extended that service to taxis as well.

"Instead of waiting on the street to hail a cab, the Uber app brings the taxi to you within minutes," explained Sam Gellman, Uber's Hong Kong General Manager and Head of Asian Expansion. "Everything is charged to the credit card – no cash is involved."

Uber is based in 30 cities across Asia, and 160 worldwide. Hong Kong, he said, is proving to be among its fastest-growing markets.

"What we offer has a natural alignment with Hong Kong – a city that is all about choice," Mr Gellman said. "Hong Kong is also very entrepreneurial – all of the taxi drivers are trying to build their own businesses – and Uber is the platform that works well with entrepreneurs."

The technology makes the transportation experience simpler and safer, he added. "One of the benefits is that we've returned three iPhones to customers who have left them behind."

Demand has been "overwhelming," Mr Gellman said. "I've run multiple launches in new markets and I've never seen this level of demand for transportation choices."

For Uber, he said, it was "a very, very good decision" to launch in Hong Kong.

HotelQuickly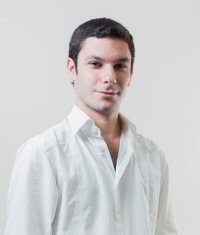 Global travellers are also reaping the benefits of HotelQuickly, a Hong Kong start-up founded in October 2012, and launched in March 2013, after five colleagues conceived the idea, and believed in its potential. Via a free mobile app, the company offers same-day or next-day bookings of distressed hotel inventory, at prices it says are, on average, 28 per cent cheaper than the best available rates online.

Raphael Cohen, HotelQuickly's co-founder and Chief Sales Officer, said that what differentiates the company from traditional agents is that it picks "only the best" last-minute deals. "Whether our customers are hosting friends, have missed a flight or simply want a spontaneous weekend escape, HotelQuickly fulfils all their impromptu booking needs."
The app features more than 3,000 hotels in 100-plus destinations across the Asia- Pacific. More countries and cities will be added over time.
Mr Cohen said that, as of June 2014, HotelQuickly has generated more than 300,000 downloads, attracted over 150,000 registered users, and was in hotels in 12 countries. "We are the only last-minute booking app that supports multiple Asian languages such as English, simplified Chinese, traditional Chinese, Thai, Vietnamese and Bahasa Indonesian."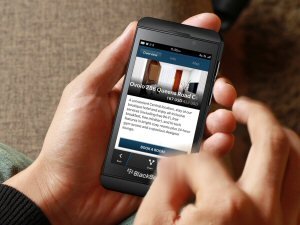 HotelQuickly has earned positive reviews from both traditional and new media, and attracted substantial investor backing.

"In our first round of fundraising, in March 2013, we raised US$1.1 million," Mr Cohen said. This came from angel investors "around Asia," including Hong Kong and Singapore.

Last July, the company raised an additional US$4.5 million from two investors: US$4 million from GREE, the largest mobile gaming company in Japan; and US$500,000 from William Heinecke, a Thai-based hotel entrepreneur.
Hiring Region-wide
The funding has enabled the company to create a network of international teams, with more than 35 employees of 19 nationalities in four offices in Hong Kong, Bangkok, Singapore, Jakarta, Ho Chi Minh City and Taipei. "And we are still hiring," Mr Cohen said.

The founders chose Hong Kong for their headquarters "for business and personal reasons."

"Ours is a mobile Internet business, so we are always travelling around, and Hong Kong makes a convenient base," the French-born entrepreneur said. Another factor was that many of the leading hotel groups, banks and airlines, as well as big marketing and PR companies, have their regional headquarters in Hong Kong.

"As a start-up city, Hong Kong is really picking up right now. I see start-ups getting funding; and entrepreneurs from the United States, Canada and Europe wanting to come to Hong Kong to check out what's happening. And the more talent you have coming here, the easier it is to bring more."

Related Links
HotelQuickly
Tink Labs
Uber
Tourism & Hospitality
Technology