https://hkmb.hktdc.com/en/1X09Y5WP
Big plan for a big brand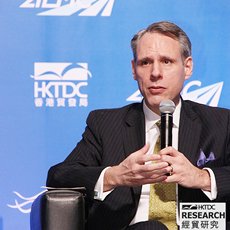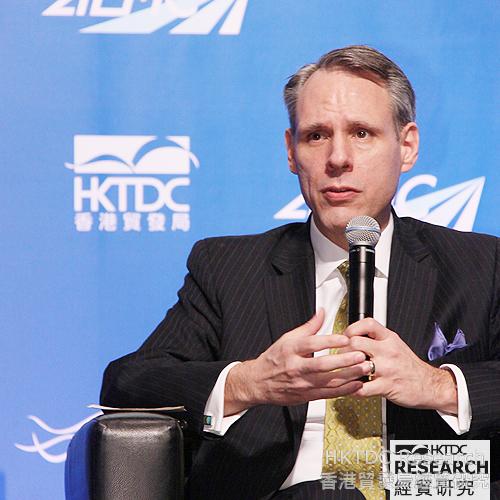 "Massive growth of Mainland online population".
Scott Price is the President and CEO of Walmart Asia. He's responsible for the company's operations throughout the region, including China, Japan and India.

Martin Evan-Jones: Walmart entered the Chinese mainland market in 1996, and recently Walmart China announced a new strategic optimisation plan to open 100 new stores in the next three years (now over 390 stores) and re-adjust the merchandising organisation to meet better product and service needs of consumers. Would you explain the significant changes in the Chinese mainland market over the past 17 years? What is your current outlook?
Scott Price: The market has, no doubt, evolved since we first entered China 17 years ago. In my mind, two factors have driven this fundamental change.
First, disposable incomes for the middle class have skyrocketed, nearly tripling for urban residents over the past 15 years. Second, with the entry of foreign retailers as well as the evolution of local retail, consumers have been given more choice than ever before - soon to be on par with their Western counterparts.
Walmart has grown in step with the opening of China's retail market and we have accomplished a lot.
We were among the first international retailers to enter the market in 1996 with just one store, and today with over 380, we are a household name even in places where we don't yet have a presence.
As part of the first group of multinational retailers to enter the Chinese market, we have had the privilege of contributing to setting the standards for a robust and healthy retail industry. At the same time, our growth has inspired the rise of many domestic retailers, many of whom have innovated as well, and have in turn taught us something new.
Shifting to the situation today, China remains one of the most important international markets for Walmart globally, as evidenced by our plan to continue expanding in the country through the opening of an additional 100 stores over the next three years.
Driving this growth will be our highly localised capabilities. We have worked tirelessly to develop a reserve of talented local management and today, 99.9% of Walmart China associates are Chinese nationals. All of our stores in China are managed by Chinese local talent and 90% are recruited internally. As part of our efforts to ensure diversity, 21% of China Store Managers are women and 40% of Senior Managers and above both in stores and in the office are female.
Thanks to China's economic achievements and the government's focus on developing the entire country, many second, third and fourth tier cities have become emerging areas for global retailers.
Walmart China plans to increase penetration into these areas, bringing economic opportunities to local suppliers and communities, along with quality products that people want at the best prices available. This plan is in line with our founder Sam Walton's principles of bringing Walmart to smaller cities, and giving people everywhere access to a wide assortment of local and international products.
One more major touch point in China's marketplace evolution has been the massive growth of the online population, which at last count, has swelled to 485 million. This has spurred the development of e-commerce in China, which is now expected to overtake the US as the world's largest e-commerce market by 2015, with transactions valued at Rmb2.7 trillion.
For now, consumer-to-consumer (C2C) online marketplaces such as Taobao.com dominate with an 80% market share, compared with the 20% of business-to-consumer (B2C) sites, but we're seeing very fast growth amongst the B2C sector.
While there are challenges that will need to be overcome, including last mile delivery in third and fourth tier cities, e-commerce will no doubt play an important role in the continued development of the retail space.
For Walmart, we recently increased our ownership stake in the online marketplace of [China-based B2C e-commerce company] Yihaodian to approximately 51%. Yihaodian already has 24 million registered users, and offers same-day delivery to customers in Beijing, Guangzhou and Shanghai, and next-day delivery to customers in over 100 cities in China.
Q: In its new strategic optimisation plan, Walmart China is to consolidate merchandising offices in eight cities covering different Chinese mainland regions. Will that mean suppliers have to contact different offices if they want to sell to different stores in China? What are the benefits for Walmart and suppliers after this adjustment in merchandising organisation?
A: To fully leverage the size and scale of Walmart, improve our efficiency, and ensure that we can provide our customers with better products and services, we are working on the re-layout of our strategy by making adjustments to our merchandising system.
Going forward, we will have eight merchandising offices located respectively in Shenzhen, Dalian, Beijing, Shanghai, Wuhan, Chengdu, Xiamen and Kunming.
A highly efficient and streamlined merchandising system will enable us to achieve sustained growth and remain steadfast in our long-term commitment to the Chinese market.
As far as how this affects our suppliers, we will continue to deepen our collaboration - after all, this change does not mean we will have less local products.
We will however be able to make faster decisions and be more effective with our vendors for pricing, assortment and product availability. This means bringing more products, at better prices to our customers in the shortest amount of time.
Q: Like China, Southeast Asia has been a fast growing region and will likely be so for years ahead, with a surge in the number of middle-class consumers. European and Asian supermarket chains, such as Tesco, Metro, Big C and Lotte, are seen as active in tapping into this growing market. What is Walmart's response?
A: We are optimistic about our growth in Asia. Our priorities are, first, to concentrate on the markets where we already have operations and, secondly, to look for growth opportunities in markets where customers want to see us and where it makes sense for our long-term growth.
Speaking very generally, we consider the overall size of the market and its potential for growth, the potential customer base for the kinds of products we sell, the nature of the competition we would face, the legal and political situation and the scope of the supply and distribution infrastructure.
Q: India has just permitted foreign direct investment, FDI, for multi-brand retailing. How will Walmart position itself in India? Given the new Asia-Pacific strategy of the US and increasing weight of consumer markets in Eurasia (or Central Asia) and other liberalising markets, including Russia after the WTO accession, has Walmart already devised plans to expand its businesses into this Eurasian region?
A: We believe that allowing 51% FDI in multi-brand retail is an important first step for the Government of India to further open this sector and strengthen the Indian economy.
We remain excited about the opportunity to grow our business in one of the world's most vibrant economies, expand opportunities for farmers and help lower the cost of living for families in India.
Q: About two-thirds of the goods which Walmart US buys for its stores are reportedly made, sourced from or grown in the US, and only 7% of Walmart US sales were of apparel, jewellery and accessories, which the company typically sources from lower-cost countries like China. How different are these proportions in Walmart's operations in Asia (including China, Japan and India)?
A: Across Asia, between 75% and 95% of everything Walmart sells is locally-sourced. China is the highest at 95%, Japan is at 75% and India, where we currently operate a joint venture cash-and-carry wholesale business, stands at 90%.
We have learned quickly that the preferences of consumers change not only from country to country but in fact from province to province and state to state.
Let's take China as an example: in Shanghai, soup dumplings (or "xiaolong bao") are very popular but as you move north, heartier "jiaozi" dumplings, which are also popular in Japan by the way, are the staple. Meanwhile in Sichuan province, the cuisine is spicier than anywhere else in China, and its residents may well complain that Shanghainese or Northern food is rather bland. Being able to localise our offering to each of these groups has played an important part in allowing us to build a strong customer base.
When we think about sourcing, I think it's important to note that we source locally not only from manufacturers and soft and hard goods suppliers but from farmers as well.
In India for example, we are working with 9,000 farmers. In Japan, we buy directly from 15,000 farmers.
Under this kind of arrangement, farmers earn a better price for their products and receive expert advice on crop planning and management, while our customers benefit from fresher, lower-priced and safe produce.
Over the next three years, we plan to work with an additional 28,000 farmers in these two markets [India and Japan] alone.
Q: Walmart has just announced a plan to buy an additional US$50 billion in US-made products in areas like sporting goods, basic apparel, storage containers, games and paper products over the next decade in a bid to help boost the US economy. How is this movement going to affect Walmart's sourcing practices in markets outside the US? Is Walmart planning to extend the "buy-America" campaign to other markets, strengthening its role as an exporter of US-made products?
A: For Walmart to be successful in its Asian markets, we need to create a local experience for consumers by offering them the products they enjoy, that they grew up with, that they place value on. A small portion of this might be imported but the vast majority, between 75% and 95%, will remain locally-sourced.
Q: As to green and ethical sourcing, what weight will Walmart attach to these factors when deciding on sourcing strategies, and how well has Walmart maintained the balance of low-cost sourcing and social, ethical, cultural and health footprints (SECH ratings)?
A: For us, this is one of the most important focus areas, particularly in Asia, where Walmart sources a great deal of its global merchandise.
One example is Walmart's Supplier Development Program, an initiative to encourage suppliers to adopt best practices.
In China, 195 factories improved their energy efficiency by 20% or more as of July 2012. Total energy saving from this programme so far has been 1,850 million kWh, equivalent to reduction of 1.44 million metric tonnes of greenhouse gases.
Another example is the Walmart Sustainability Index. In 2009, Walmart committed to use its size and scale to improve sustainability across the consumer goods industry by developing a global index.
In 2011, we began to integrate the index into our business, as a new retail tool to assess and improve the sustainability of our products. Beginning in 2013, Walmart will use The Sustainability Index to influence the design of its US private brand products.
By the end of 2017, Walmart will buy 70% of the goods it sells in its US stores only from suppliers in the US, China, and around the world who use the Index to evaluate and share the sustainability of their products.
To ensure this gets implemented, we will also change the way our key global sourcing merchants are evaluated so that sustainability becomes an even more important part of their day-to-day jobs.
Beginning in 2013, these buyers will join our key buyers in Walmart US and Sam's Club in having specific sustainability objectives on their annual evaluations.
One more area I'd touch on regarding sourcing is Walmart's efforts to empower impoverished or disaster-affected groups by giving them the tools to start a business and in some cases, became Walmart suppliers themselves.
For example, we recently teamed up with an Indian NGO called CARE India to fund a women-owned-and-operated cashew farming and processing venture. Currently, our Indian cash-and-carry joint venture, Best Price, procures 30% of all cashews produced.
In Japan, Walmart supported economic recovery efforts in the aftermath of the 2011 tsunami. Wakame (seaweed) processing has been a historically important industry in the disaster affected area and is also one of the region's most loved products, with many people and families involved in the processing business.
Walmart Foundation donated US$1 million to the Mercy Corps to fund a start-up for 500 women who received wakame harvesting equipment, enabling them to produce wakame which we now sell in our Japan stores.
Scott PRICE talks to Martin EVAN-JONES
Mainland China
Mainland China