https://hkmb.hktdc.com/en/1X09W40O
Guangdong "goes out" (company case studies 5): Optimising the funding mix via Hong Kong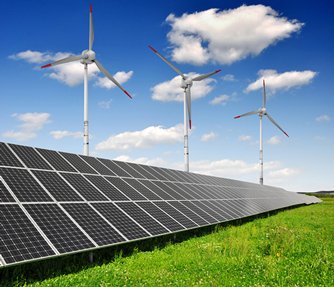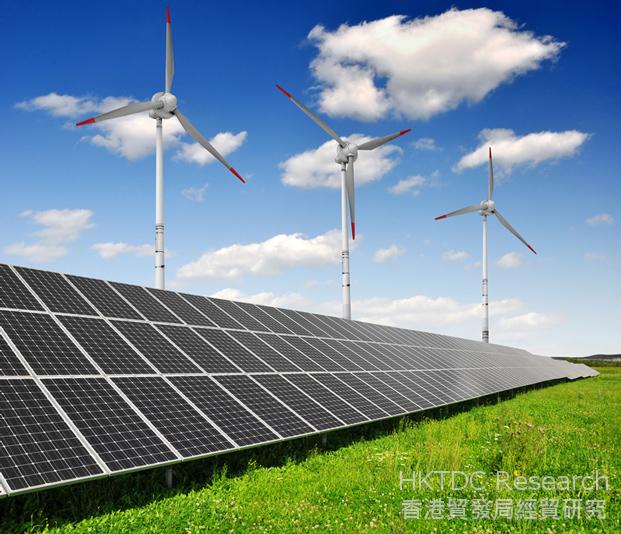 Clean energy generation industry
Large companies in China, just like small and medium-sized ones, need to upgrade and transform their businesses continuously in order to compete in the current business environment. Guangdong Guangye Assets Management Co Ltd is a state-owned large enterprise based in Guangdong province with a comprehensive range of businesses. In recent years the company has actively developed and invested in the four core businesses: (1) environmental protection, (2) mineral resources, (3) fuels and energy such as LPG and (4) modern services. To ensure its sustainable development in the long term, the company has been looking for overseas business opportunities through external co-operation.
Through the flexible use of domestic and overseas resources and co-operation with business partners, Guangye has brought in advanced technology, equipment and logistics management systems and obtained funding for the development projects concerned. This has facilitated the company in penetrating the mainland market more effectively. Where financial arrangements are concerned, the company has successfully obtained external funding from Hong Kong and other regions through the Hong Kong platform, in addition to mainland funding.
Optimising funding mix through Hong Kong platform
Guangye does not lack financing channels in the mainland. However, the company has found that the mature financial market in Hong Kong can provide it with more financing choices. Moreover, as the mainland has not fully integrated with the international financial markets, there are differences in the financing costs involved. With the world markets flooded with liquidity, the company has been able to obtain funding for its projects at lower cost through Hong Kong. As the offshore renminbi market in Hong Kong becomes more mature and as the reflowing mechanism for offshore renminbi is emerging between Hong Kong and the mainland, it will be easier for mainland enterprises to raise capital in renminbi or US dollars more cost-effectively through Hong Kong and to increase their capability in capital operations. Guangye expects that it will make greater use of Hong Kong to raise capital. This will facilitate the company in optimising the mix of its funding sources and exercising more effective cost control on its financing activities.
Developing diversified businesses through partnerships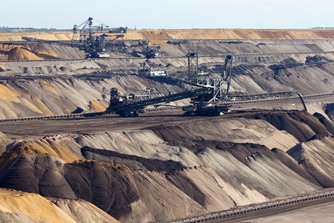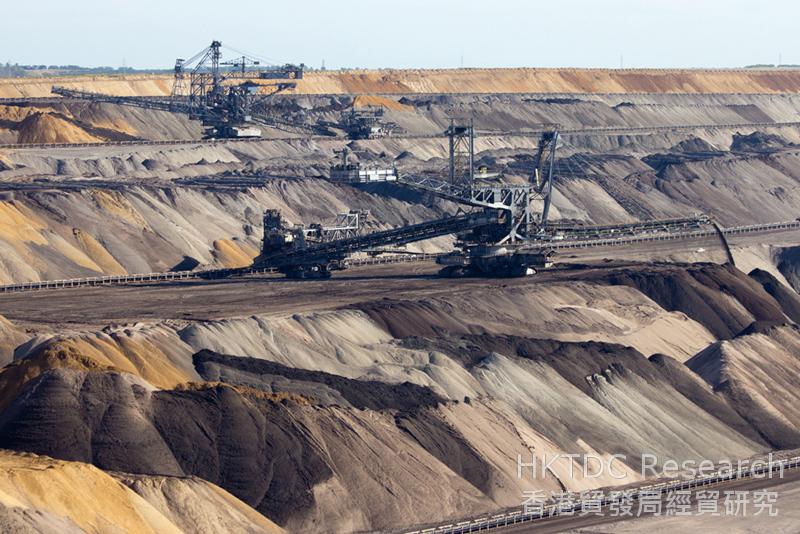 Industry of mineral resources
Guangye is looking for co-operation with partners to support the development of its diversified operations. As a matter of fact, the company's operations are widely diversified: the group has a total asset value of more than 25 billion renminbi, it wholly owns or has shares in about 183 enterprises engaged in the four core businesses mentioned above, and employs more than 18,000 staff.
If taking the environmental protection business as an example, Guangye already owns intellectual property rights and patented technologies in respect of sewage treatment, emissions reduction, energy conservation and clean energy generation including wind and waste power generation. It is interested in bringing in external investors through Hong Kong to further penetrate the mainland market. By entering into joint ventures with investors from Hong Kong, it will be able to benefit from Hong Kong's legal services and protection of intellectual property rights; importation of foreign expertise and equipment will also be made easier. This will facilitate the company in entering into co-operative ventures with foreign technology operators such as those from the US, Korea and Switzerland. At the same time, Guangye hopes to find opportunities to commercialise its technologies, and to widen its overseas business opportunities through the market network in Hong Kong.
Keen demand for overseas market information services
Guangye considers that Hong Kong intermediary and information companies can satisfy its needs for information and other services related to overseas energy and mining business, including the exploration, smelting and processing of mineral resources. Moreover, Hong Kong operators can provide one-stop services, including due diligence investigation, and business and legal arrangements for resource procurement and merger and acquisition. Also, Hong Kong operators can appreciate the needs of both Guangdong enterprises and overseas partners. This will help in avoiding and resolving possible commercial disputes.
| | |
| --- | --- |
| Optimising funding mix (1) | Optimising funding mix (2) |
In branching out to different businesses outside of the mainland, different levels of management at Guangye, as well as different project managers in specific enterprises and subsidiaries in the group, will be involved in different projects. Service providers from the outside not familiar with the structure and operations of large enterprises in the mainland may find it difficult to communicate with the right people especially when in first contact with the company. Guangye executives told HKTDC that specific managers from both the group and its subsidiaries will actively participate in project development and related arrangements, irrespective of whether the project concerned is raising capital, technology co-operation, or merger and acquisition. In Guangye's opinion, compared to foreign enterprises, Hong Kong service providers have a better understanding and grasp of the culture of mainland large enterprises, and hence a distinct advantage in providing services for Guangdong firms in "going out".
Remark:
Environmental Protection
Finance & Investment
Technology
Mainland China
Hong Kong
Mainland China