https://hkmb.hktdc.com/en/1X09VR7K
Guangdong "goes out" (company case studies 2): "Common Language" - the key to success in business co-operation
Advanced technology is one of the foci of mainland enterprises seeking to "go out" in recent years. In carrying out technological co-operation with foreign companies or pursuing merger and acquisition, effective financial and legal support as well as other related services are indispensable to facilitating co-operation in technological projects. However, whether the stakeholders and participants in the project share a "common language" holds the key to success.
Wuxin Precision Machinery Equipment Manufacturer Co Ltd of Dongguan reached an agreement with its Canadian environmental technology partner in mid-2013 under which a sum of about one billion renminbi will be invested in the next few years. A joint venture company will be set up in Hong Kong to carry out a technological project of "converting wastes into oil", and to develop the environmental market in both Hong Kong and the mainland at the same time.
Hong Kong as a platform for promoting technological co-operation
Wuxin is mainly engaged in the research and development, design, and manufacturing of precision machinery, equipment, hardware tools and parts. Its products are primarily used in different types of automated production lines and non-standard production equipment. Through its extensive connections in the trade, the company came to know that different production activities generate large quantities of waste plastics and waste oil every day. It has also obtained information on sources of waste supplies. In view of the mainland's current emphasis on saving energy, reducing emissions and protecting the environment, Wuxin reckoned that making good use of the right technology to convert wastes into energy could bring about huge business opportunities.
| | |
| --- | --- |
| Product of Wuxin (1) | Product of Wuxin (2) |
In 2012, through Hong Kong's business platform Wuxin approached a Canadian company which is now its partner. Wuxin possesses the expertise in various types of automated production machinery. When it learned about the Canadian company's technologies for recovering and converting waste plastics and waste oil, it proposed that secondary R&D be conducted to transform and enhance its technologies to meet the needs of industrial and recovery activities in Hong Kong and the mainland. It was hoped that these technologies could effectively separate various types of waste plastics and recover waste oil from industrial and commercial range hoods, after which chemical reduction was to be conducted to extract gasoline and diesel/biodiesel from the products. This would not only solve the problem of wastes for manufacturers, but also help to explore the green energy market.
Crux of speedy co-operation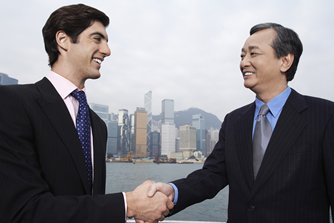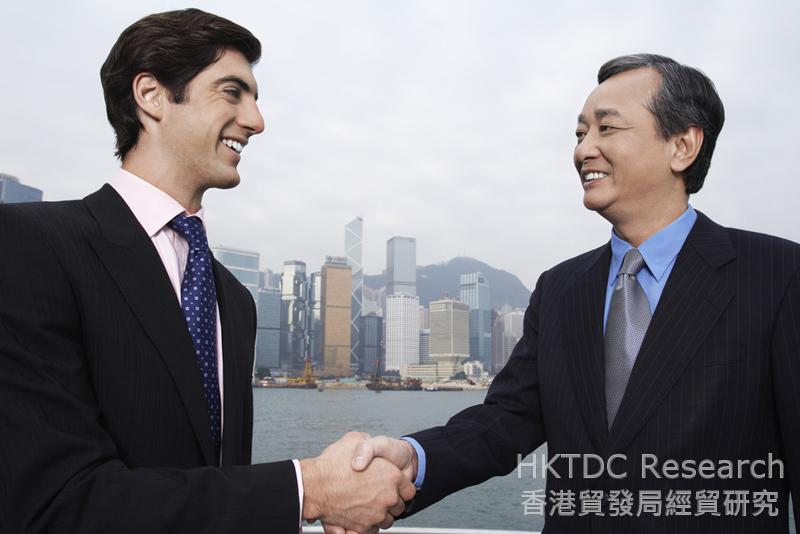 Hong Kong is an ideal platform for business co-operation


Since both parties shared a "common language" in technology as well as a vision for market development, particularly the mainland, the two companies reached a technological co-operation agreement within only a few months after their first meeting in Canada, agreeing to jointly explore green opportunities in Hong Kong, the mainland and other markets. According to Wuxin, thanks to the collaboration and efforts of the engineers on both sides, it managed to start co-operation with its partner within a short time of acquiring a share of the rapidly emerging environmental market. In addition, the assistance and support offered by Hong Kong service providers participating in the relevant co-operation arrangements, such as due diligence, project valuation, intellectual property including patented technology, and funding, also contributed to the smooth co-operation between the two parties.
Actually, a wide range of similar services at low charges and a large pool of professionals well versed in English and other foreign languages are also available in the mainland. However, Wuxin stresses that in the course of "going out", service suppliers providing support, including lawyers, accountants and bankers, must also have a good understanding of the market conditions, laws and regulations, as well as business practices in China and the countries concerned before they can provide customised one-stop services for both parties in the co-operation within a limited timeframe. More importantly, they must possess certain knowledge about the specialised technology of the project in question, i.e. the "common language" shared by both parties, before they can effectively transform the essential elements of the project into details of the co-operation such as legal documents, project valuation, and financing arrangement. Wuxin reckons that there are more service providers and professionals in Hong Kong possessing these qualities; hence Hong Kong is the company's ideal service platform for "going out".
Remark:
Environmental Protection
Accounting Services
Finance & Investment
Licensing
Technology
Mainland China
Mainland China