https://hkmb.hktdc.com/en/1X09T5OX
LED signals bright future for lighting industry: HKTDC International Lighting Fair 2013 (Spring Edition)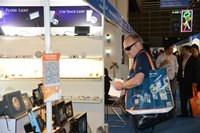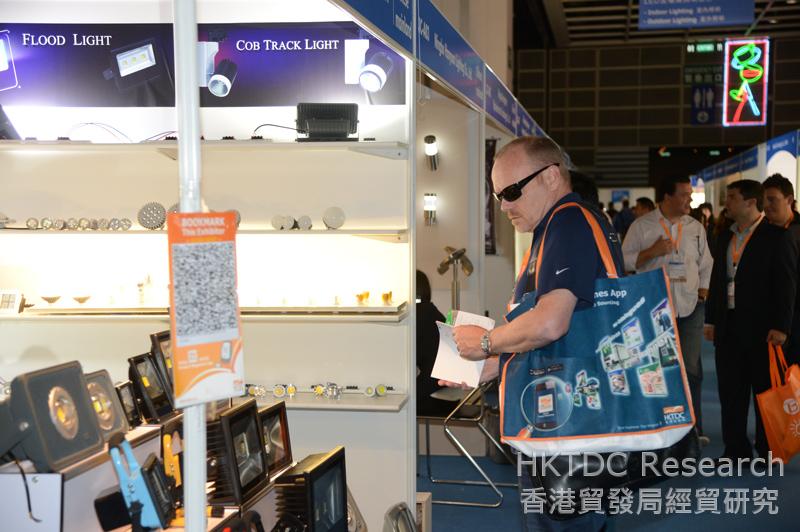 Hong Kong International Lighting Fair (Spring) 2013
LED products and the emerging markets of Russia and the Chinese mainland are the brightest hopes for the lighting industry, at least according to a survey of attendees at the Hong Kong International Lighting Fair. The findings also show a higher degree of optimism in the industry than that demonstrated at the already buoyant October 2012 fair.
The findings follow HKTDC Research conducting interviews with 255 buyers and 156 exhibitors at the Hong Kong International Lighting Fair (Spring Edition) between 6-9 April 2013. All of the interviewees were asked as to their views on the current prospects for the lighting industry and their perception of the trends likely to shape its future growth.
Market optimism
Over 70% of the respondents predicted that their sales would increase by about 20% (median rate) in 2013. This shows a marked improvement on the levels of optimism recorded at the October 2012 Lighting Fair, when only 55% of those interviewed expected similar growth.
This increasingly hopeful outlook is being fuelled by the growing popularity of LED lighting products, which have been consistently rated as having the best sales potential by attendees at recent Lighting Fairs. At the most recent event, 56% of those canvassed believed that LED lighting would have the highest sales growth in 2013, followed by commercial lighting (19%) and decorative lighting (11%).
As a sign of the widespread commitment to growth in the sector, some 53% of the surveyed buyers and 44% of the exhibitors said they were already engaged LED-related businesses.
Aside from developments in new product sectors, many respondents were also optimistic about expanding into new territories. The Chinese mainland and Russia topped the list of the majority of respondents when asked to name the "most promising" or "promising" emerging economy markets among in the next two years. Overall, some 59% of all of those canvassed identified these two markets as the best sources of future growth.
Other leading emerging markets identified by attendees included Central and South America (49%), ASEAN (47%), Middle East (44%), and Central and Eastern Europe (43%).
Among the traditional markets, Australia and Pacific, North America and Western Europe were seen by 51%, 48% and 45% of the respondents, respectively, as "very promising" or "promising" markets during the next two year period.
A focus on LED
In total, a striking 96% of all respondents identified LED as the primary focus for the lighting industry over the next one to three years.
This optimism is widespread, despite some concerns about the high cost of LED products compared to more conventional ones. Despite boasting both a longer lifetime and higher energy efficiency, LED products retail at a significantly higher price. About half of the respondents (48%) believe that if LED prices came down to a "reasonable level" (less than one and half times the cost of a CFL lamp1), this would considerably stimulate LED sales. Some 18% of respondents believe that LED sales will benefit even if the LED price is 51-100% higher than that of a comparable CFL lamp. Should the LED price come down to a "reasonable level", respondents expect that sales in the overall lighting marketing will increase by around 30% (median rate).
In addition to the initial survey, HKTDC economists also carried out on-site interviews with several of the event attendees. During these sessions, a number of exhibitors expressed concerns that poor quality LED products entering the market could damage consumer confidence and restrict sales growth. It was felt that the apparently homogeneous nature of LED products – in terms of both function and style - and keen competition on price could see some manufacturers reducing quality in order to remain competitive.
Overall, 28% of those canvassed believed consumer confidence in LED products could be damaged by poor quality non-branded products. Additionally, 13% expect it to be a considerable time before there is a reduction in LED prices, while 10% think the extended lifetime of LED products (compared to conventional ones) could reduce sales throughout the industry in the long term.
Buyers: "consumers getting smarter"
Regarding the end-market, buyers in general maintain that today's consumers are getting "smarter" when it comes to purchasing lighting products, creating an ever more competitive market environment. Overall, 82% of the buyers agreed/completely agreed that consumers are doing more price comparison than before. Another 75% agreed/completely agreed that consumers increasingly rely on online reviews/social media to search out product information, while 67% reckon that consumers are now making more purchases online.
Profile of respondents
255 buyers: 14% engaged in the Chinese mainland market, 12% in Germany, 9% in the US, 7% in Hong Kong, 5% in Australia, 5% in India and 4% in Russia.

156 exhibitors: 21% based in Hong Kong, 72% on the Chinese mainland, with the remaining 7% from other regions.
---
1 Prices of CFL lamps are taken as a reference for comparison purpose.
Electronics & Electrical Appliances
Household Products