Hong Kong-born designer Winnie Tang (main picture, right) and her friend Kitty Chan (main picture, left) started their first business at the age of 14. They bought fashion items from Korea and sold them on a Hong Kong online platform, then brought them to the Australian market.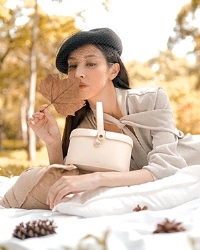 During the entrepreneurial process, the idea of creating her own brand emerged, Ms Tang said. Returning from Australia, she took a design course on fashion and accessories, including handbags and shoes. After graduation, she founded the brand Ora Era with Ms Chan and Tim Cencik (main picture, centre).
"It's a wonderful thing to be able to start a business with friends who have known each other for many years," Ms Tang said. "We complement each other in different positions, which can be said to be a 'perfect match'. I focus on design and procurement, Ms Chan manages administration and promotion, and Mr Cencik has an MBA degree and speaks six languages, making him the perfect fit for sales and business development."
Dream opportunity
In Italian, Ora Era means "the time is now", Ms Tang explained: "Every moment is the best time to take the first step to pursue your dreams, and everyone should live for their dreams. Each bag comes with the slogan tag 'Ora Era – Made to Dream', hoping to inspire others to live in the moment and dare to follow their dreams."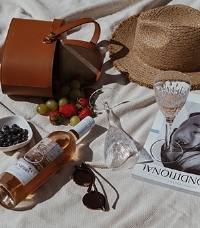 With their vivid designs and colours, the handbags evoke the sensations of summer. Product prices range from HK$1,300 (US$195) to HK$4,000.
"Girls who like independent brands have a special view on fashion – they don't like ordinary things nor following trends and pursue products that can reflect their personality and even their values of life," Ms Tang said. Highlighting the brand's approach, its Signature Picnic Bag is inspired by picnic baskets. "Letting wearers feels the light-hearted vibe of a picnic in their daily lives, this bag can complement day and night outfits for different occasions," she said.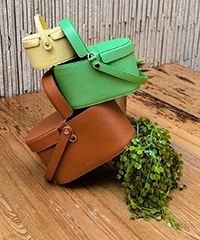 After founding the brand in August 2019, they participated in trade exhibitions in Paris, France, New York and Las Vegas in the United States with satisfactory sales results. In addition to attracting buyers from the US, over Europe and the Middle East, to Asia and Australia, many select shops also expressed an interest in cooperating with the young brand.

"However, a good start does not mean smooth sailing. After that, almost all exhibitions and activities were cancelled due to thepandemic, which had a great impact on us."
Social path to mainland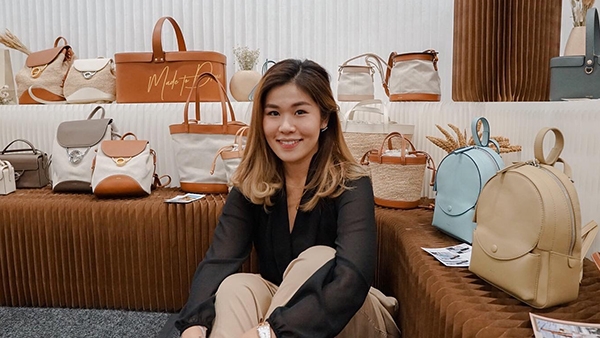 In response to the pandemic challenges, Ora Era has been actively exploring new markets. After participating in the "Fashion Go Places: GBA" event, organised by the Hong Kong Trade Development Council (HKTDC), the entrepreneurs have strengthened their confidence in developing their business in the mainland and will accelerate their pace of entering this huge market.
"During the event, we received continuous appreciation from buyers and consumers, which gave us a boost. We will better manage the Xiaohongshu [social media and e-commerce] platform, work with key opinion leaders for promotion and open a Taobao store for sales. We also hope to cooperate with different stores to open pop-ups to bring our products to various provinces and cities in the mainland," Ms Tang said.
Looking ahead, Ora Era's second season designs are about to be launched, and there's a plan to launch shoes that match the handbags, enriching the product line to attract more online platforms or boutique department stores to cooperate. "I hope to one day be able to become an international brand representing Hong Kong," a confident Ms Tang said.
Related link
Ora Era