Concerns over environmental sustainability and health are driving more and more consumers to plant-based meat. The Asia-Pacific region accounts for 22% of plant-based meat sales by value and is expected to be the world's largest market by 2025, according to a Kerry research report.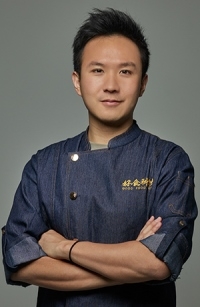 The report showed 62% of respondents are interested in buying meat alternatives and 44% intend to eat more of them, but 70% said the plant-based meats currently available did not have the same taste and texture as real meat. They said they would buy the products more often if these aspects were improved.
Hong Kong food-tech company Good Food Technologies hopes to win over Asian consumers with its plant-based meat, Plant Sifu, which duplicates the taste and texture of pork, the most-consumed animal meat in Asia. Good Food's Aromax proprietary fat technology uses gelatin structures from the konjac tuber, along with flavours and aromas mimicking fatty pork. With no cholesterol, hormones or antibiotics, and lower calories and fat, the product is a healthy, sustainable alternative to pork and other meats.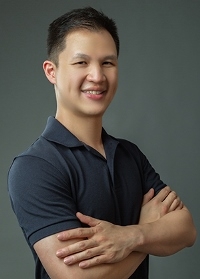 First launched for food service use, Plant Sifu is available as a minced, ground or sliced product and it is used by organisations such as Grand Hyatt, Disneyland and Ocean Park in Hong Kong. The firm is taking on the retail market with three plant-based dim sum products, two plant-based dumplings and one shaomai. It has also teamed up with Japanese rice ball chain Hana Musubi to create a dan dan-style minced plant-based omusubi.
Good Food Technologies was founded in 2020 by Joshua Ng, who leads corporate development and operations, and Dr Andrew Leung, who heads up research and development (R&D) and production. In March the firm received its first round of seed funding for HK$12 million (US$1.53 million) from Gobi Partners and plans to expand into Mainland China and developed food markets globally. "We're looking to work with more food service partners, have multiple production sites, and extend into the Greater Bay Area," Mr Ng said.
Do you hope you can convert Hong Kong and Asia to plant-based meat?
Hong Kong is a big meat-eating capital, at around 400 grams per person per day, while in the United States and Australia, it's around 200 grams. But Hongkongers also love trying new stuff. When people try it, they say "this tastes great". It's healthier, tasty and most importantly it's affordable: it costs HK$28.90 for 10 dumplings, for example.
Thanks to technological breakthroughs, we've been able to really imitate what meat tastes like. We focused on pork fat, as it's a crucial element in Chinese cooking. Many chefs may add pork fat or lard even when they fry veggies.
How did you develop the Aromax proprietary fat technology?
It's made with coconut oil and konjac, which some call the miracle jelly as it's high in fibre and low in calories. It's called Aromax as we've focused on maximising the aroma, since 80% of taste comes from smelling. The product has a fattiness and texture that's similar to pork. It works well with water-based cooking like steaming, braising and boiling that are prevalent in Chinese cooking, particularly Cantonese cuisine. This differentiates us from some of the Western plant-based meat brands, which are more suitable for oil-based cooking.
Are your products made entirely in Hong Kong?
Yes. So far as we know, we're the only plant-based meat brand to make its products in Hong Kong. Our manufacturer is located in the Tai Po industrial estate. They are also operating in Mainland China so there is the opportunity to expand there.
What problems have you encountered since you founded the company two years ago?
Getting the blue-chip names to adopt us at the start – Disneyland and Ocean Park and so on. There was no shortcut there, really – there was a lot of sampling, and we needed to be on site to talk to the chefs. If they are using imported products and have questions, they'd have to ask their supplier. We went and dropped off some samples at [local restaurant] Mott 32, which they left it in the fridge and forgot about. They ran out of their usual supply of plant-based pork, gave us a try, and decided to use our product over their original supplier as they felt our product has a more natural flavour.
How have food service firms received your products?
We have three products for food service, and then our gourmet products for retail. The business-to-business products are minimally flavoured as we want the chefs to flavour the product themselves, and that's something they really appreciate. One thing we've heard is that chefs may have to do some work to cover the existing flavour of [other] plant-based meat.
What did you discover when developing and testing 1,000 plant-based shaomai?
We worked quite closely with a restaurant in Tsim Sha Tsui. During COVID, these chefs had more time to help us do R&D. We were working on different recipes of the plant-based pork and spent a full month doing this. We had about 10 different trays on the steamer stacked up with different shaomai, and this was a process we really enjoyed and gave us chance to improve. The chefs were a little sceptical at first, but over time they became believers and have adopted our products into their menu.
What do retailers such as Green dotdot, HKTV Mall, city'super, Apita and Wing On like about your brand, and what is your retail strategy?
They like the fact that we're a Hong Kong brand and competitive pricing has attracted the interest of a lot of retailers, as has our offering Asian plant-based food items like dumplings. We're hoping to be on shelves later this year and are also in negotiations with other retailers including Yata and ParknShop. We want our products to be enjoyed by everyone, so we're focused on being accessible to as many people as we can.
How do you intend to become the go-to plant-based brand for Asian cuisines globally?
In terms of expansion, we know this is something we can't do by ourselves, so we're looking to work with as many partners as we can on things like distribution. Globally, we'll still stick with our Asian cuisine approach, and hope to export our dim sum and dumpling range to more developed markets first, like Singapore and the United Kingdom, as we think there's a demand for plant-based dim sum.
How do you like doing business in Hong Kong?
I think Hong Kong's a unique place as everything is so packed together – food and beverage groups, decision-makers for those groups, then investors and funds. To do a pilot or a prototype, it's a very good place and we feel like we picked the right location. Hong Kong is one of the best government-backed accelerators out there, and we're part of Hong Kong Science Park, which provides a lot of resources to start-ups. In addition to giving us office space, they helped us connect with the right F&B partners.
Will you be attending any F&B events?
Yes, we're having a booth at Vegetarian Food Asia to generate more awareness around the brand and boost our exposure. We're also closely linked with a group called Food Made Good from the UK, which is focused on promoting sustainability in the food space, so we'll working with them on expos in Europe.
Related link
www.eatplantsifu.com