As climate change concerns grow and the energy crisis of 2022 remains dormant rather than extinct, reliable renewable energy remains at the top of many sourcing lists.
And the Hong Kong Trade Development Council's (HKTDC) Eco Expo Asia – which this year returns to jumbo size and will be held at the AsiaWorld Expo Centre on Lantau Island as a result – will feature a wide range of renewable energy solutions, particularly photovoltaic (PV) solar.
In an early preview of the event, the HKTDC invited more than 80 professionals, industry leaders, international chambers of commerce and consul representatives to an exchange luncheon. Secretary for the Environment and Ecology, Mr Tse Chin-wan, said Hong Kong was striving to achieve carbon neutrality by 2050, and this major challenge would bring new opportunities for green business.
PV takes lead
As the world switches to green energy, PV is beginning to take the lead. The International Energy Agency (IEA) said PV capacity last year reached a cumulative 1,185 gigawatts (GW). For perspective, Hong Kong's power capacity is 13GW. Of the global PV capacity more than a third – 414.5 GW is in Mainland China which also produces the lion's share of PV equipment – panels, batteries, inverters and associated cables and networking gear.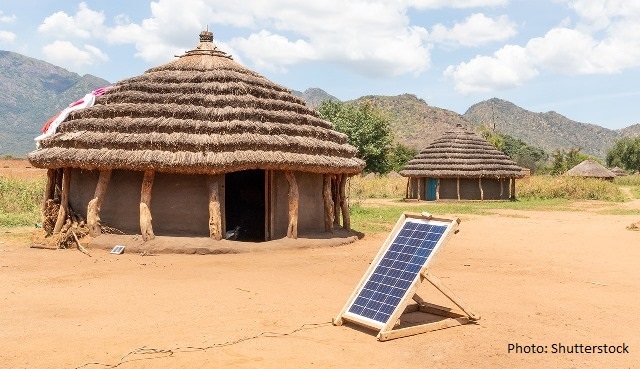 In its Energy Report – Climate Action: Prospects for Solar Energy in Africa, Elsevier's Science Direct said that in the decade between 2010 and 2019 most renewable power technologies were little changed in price but the cost of PV solar slumped from US$0.378 per kilowatt hour (kWh) in 2010 to US$0.068 in 2019, an 82% drop.
As much of the world migrates from fossil-fuel to renewables-based energy, one continent, Africa, is just beginning to roll out its power infrastructure and many residents remain literally in the dark after sunset. Since much of the continent is desert or lies in the tropics, it is perfectly placed to move directly into PV, leapfrogging past coal, gas and nuclear generation.
Even countries which have achieved near-100% grid access, such as South Africa, are plagued by persistent power outages as ageing generating fleets cannot keep pace with demand.
The IEA said in its snapshot of PV solar for this year that of the 1,185GW cumulative capacity worldwide, 240GW was installed last year, a growth rate of 20%.
The mainland accounted for 44% of the added capacity at 106GW, taking cumulative installation to 414.5GW or more than a third of the global total. PV accounts for 6.2% of global power generation and despite its massive installation pace, the mainland, with a penetration rate of 6.5%, is more or less in line with the global average.
The IEA said nearly a dozen countries had penetration rates of more than 10%, (over 19% in the case of Spain), showing that PV has become a leading contributor to cost-competitive electricity generation and emissions reductions of the energy sector.
Major trends
The European Union demonstrated continued strong growth with 39GW installed, led by Spain, while the United States at 18.6GW was third – the sole decliner because of trade issues. Its South American counterpart Brazil installed a high 9.9 GW, nearly doubling the previous year's new capacity.
The solar penetration rate in five countries exceeded 15% – Spain at 19%, Greece at 17.55, Chile at 17%, Netherlands at 15.9% and Australia at 15.75%.
Despite having an abundance of sunshine, Africa and the Middle East have been late to the party, accounting for 3% of global PV installations last year with off-grid installations growing rapidly and rooftop PV, installed outside any regulatory scheme, progressing rapidly in many countries. Tiny Israel was the region's leader, installing an additional 1.2GW, followed by Qatar with 0.8 GW.
The European Investment Bank, which is looking at financing renewable power solutions for Africa, said about 600 million people, or nearly half the population, lacked access to electricity in sub-Saharan Africa, despite some progress over recent years, and the strong growth of the continent's off-grid solar sector during the last decade.
In its report, Science Direct said the continent had abundant sunshine but faced obstacles to solar PV on almost every other score, ranging from funding projects and finding qualified staff to install equipment, to developing appropriate technologies.
In addition to Exo Expo Asia, prospective renewable energy system buyers can find lists of exporters through the HKTDC here in addition to these seven Hong Kong and mainland-based system exporters:
Renewable Energy Group Limited
Elevant-Garde Limited
Blue Sky Energy Technology Limited
Shenzhen Jingfuyuan Tech Co Ltd
Sungrow Power Supply Co Ltd
Growatt New Energy Company Limited
Shenzhen Sikes Electric Company Limited

Related links
IRENA