Healthtech is a rapidly growing field in both Hong Kong and Canada – two economies that already have strong links as a result of high levels of migration between the two.
The Hong Kong-Canada Business Association (HKCBA) Ottawa Section last month staged a seminar – its first in-person event since the pandemic – focusing on innovation in healthcare and the life sciences.
Working together

The organisers of the event aimed to provide information on current and upcoming collaboration opportunities in Canada and Hong Kong and bring together stakeholders – from healthcare experts to renowned academics and influential business leaders, together with key industry players, innovative start-ups, investors and policymakers – to build a strong network in anticipation of future collaboration. Participants were also invited to join the Canadian Hybrid Mission to the second Asia Summit on Global Health (ASGH), organised by the Hong Kong Trade Development Council (HKTDC) and scheduled to be held in Hong Kong on 10 and 11 November.
Canadian firms often encounter difficulties diversifying their businesses to Asia , leading the HKCBA to partner with Hong Kong and Canadian government agencies, service providers and connectors in the business community to provide support, resources and practical information on doing business in Hong Kong and expanding into the Asian market.
In collaboration with Hong Kong Trade Development Council (HKTDC), Hong Kong Economic and Trade Office and Invest Hong Kong, the HKCBA's partner network helps take away the guesswork for Canadian companies looking to explore Asia and seek out opportunities through Hong Kong.
Reliable solutions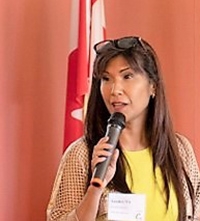 The seminar saw HKCBA Ottawa invite speakers from the private and public sectors to discuss Canada and Hong Kong's flexible and innovative approaches to providing reliable solutions to hospitals, medical and research centres worldwide. The gathering was briefed by Sandra Yuk-Sim Wu, Board Director of HKCBA Ottawa, who discussed the development of promising and innovative treatments to address unmet medical needs as well as the acceleration in COVID-19 therapeutic development.
Emily Mo, Director of the Hong Kong Economic and Trade Office (Toronto), updated participants on the latest developments in Hong Kong and discussed the city's strengths as a platform through which Canadian companies can explore the ever-expanding healthcare and life science markets in Asia and the Indo-Pacific region.
Representatives from Invest HK, Piece Future, JN Nova Pharma Incorporation and Best Theratronics participated in a panel discussion to share their insights.
IPHatch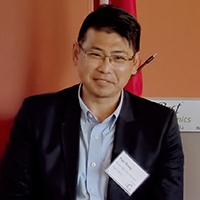 Pan Wong, Greater Bay Area General Manager at Piece Future, an intellectual property investment bank, briefed the audience on its IPHatch programme that connects patented technology with high-growth companies and emerging start-ups, boosting business expansion and funding opportunities. The IPHatch programme turns healthcare and life science challenges into opportunities through tech innovation and business intelligence.
IPHatch is an open-innovation competition that seeks out innovative start-ups and entrepreneurs to bring their business plans to fruition by commercialising one or more intellectual property (IP) or technology portfolios from renowned multinational companies. Mr Wong draws on his extensive experience working with Fortune 500-listed IT vendors and leading professional service providers for legal and financial professionals.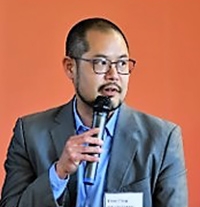 At the panel discussion, Christopher Chen, Head of Investment Promotion of Invest Hong Kong (Canada), introduced the advantages of using Hong Kong as a platform for doing business in Asia and the Indo-Pacific, as well as business opportunities in the healthcare and life science sectors in Asia and beyond.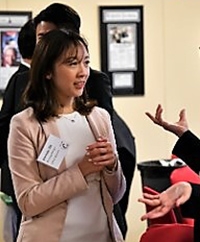 Adrienne Ho, Marketing Manager of the Hong Kong Trade Development Council's Toronto office, briefed the audience on the second Asia Summit on Global Health and invited attendees to join the Canadian Hybrid Mission to take part in the event.
Related link
HKCBA Ottawa