As consumers became more cautious during the COVID-19 pandemic, a high-end fashion retailer moved forward by diversifying its offerings and expanding abroad with the help of the Hong Kong Trade Development Council (HKTDC).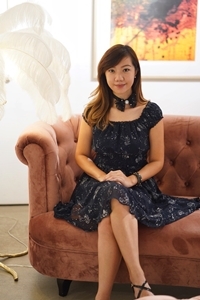 Chak Ka Lam (Lubee), founder of Hong Kong-based bespoke fashion house Bow Tie Shop HK, has been selling products online since the brand was founded in 2007, despite e-commerce being not mature in Hong Kong at the time. In 2012, she set up a Facebook fan page for the brand. Diversifying further, in 2018 she founded mid-to-high-end fashion suit brand Louise Castle, offering handmade fashion items designed by herself. Since then, her products and brands are very popular in the market, and receive many awards.
"Although our brand is aimed at men aged 27 to 50, many women will also buy our products as gifts for the other half and male friends since we offer tailor-made items and embroider names on clothes."
Ms Chak, also a product designer, believes a successful self-owned brand should offer unique, high-quality products, linking up with others for marketing purposes. A novice in cooperative marketing, she turned to the "T-box x Boost with Facebook" programme offered by the social media firm in conjunction with the HKTDC. She became one of the top 10 performers, winning advertising credits and a chance to take part in the "Boost with Facebook" Christmas online fair free of charge.
"Boost with Facebook has been very effective for us. We halved advertising costs but have seen a significant increase in Instagram followers. And, of course, Christmas is a traditionally sales season, and our sales during that period increased 25%."
Expanding abroad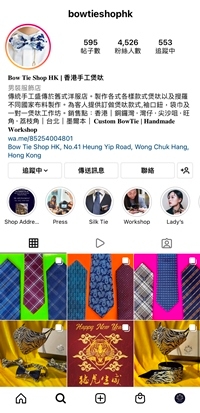 Ms Chak said every handmade brand has its own story, so finding the right channel to promote that story and the brand's creative concept becomes a key way to reach the target customer group. Bow Tie Shop HK opened its online store and has stores on Facebook and Instagram. She set up a special page, hoping to acquaint different consumer groups with the brand. Now, about 40% to 50% of her customers and orders come through Facebook.
Previously, Bow Tie products were on the shelves of the HKTDC's Hong Kong Design Gallery (main picture). Parallel marketing attracts different customer groups and helps to develop the market in Hong Kong more comprehensively.
"Before the epidemic, I was able to personally go to Australia and Taipei to negotiate with local companies, but since the outbreak of the epidemic it has been difficult to work overseas," Ms Chak said. "For example, one of our series uses Japanese traditional Nishijin-ori fabrics, but high-quality Japanese fabrics are often only sold domestically and rarely exported overseas.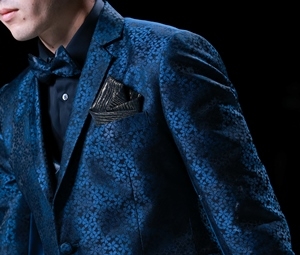 "During the epidemic, it was difficult to purchase fabrics locally. Through the T-box team, I contacted the Japan Office of the HKTDC and, with their assistance, I got to know the local Chamber of Commerce and the team in the Japan Office. They helped us engage a suitable Japanese fabric company. As long as we email our design drawings to our Japanese partners, they will weave related fabrics for us, which is a temporary solution to the restricted-travel obstacle during the pandemic," Ms Chak said.
Marketing strategies need to be flexible during the current situation and adapt to changes. Ms Chak said sales of consumer goods such as men's fashion are difficult to grow significantly under the pandemic, so brands need to generate greater attention moving forward into the post-pandemic era. Firms should grasp the opportunity and take steps to improve product design and enhance the competitiveness of their brand in the market. On the other hand, as cross-border logistics and payment methods improve, Bow Tie Shop HK plans to develop a physical presence in Tokyo, and is currently looking for a popup store with an aim to enter the Japanese retail market within this year.
T-box transformation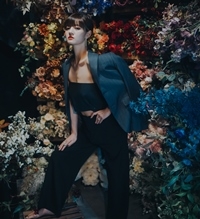 To help small and medium-sized enterprises realise their business transformation goals, HKTDC launched the "T-box Upgrading and Transformation Plan" based on the sandbox concept. The programme offers production and supply chain solutions and market development, and recommends suitable services, including business consulting, workshops, government funding, market information and exchange opportunities, to help Hong Kong businesses grasp trends, improve skills, expand business networks and make informed business decisions.
Related links
Bow Tie Shop HK
Facebook
Instagram
Instagram – Louise Castle