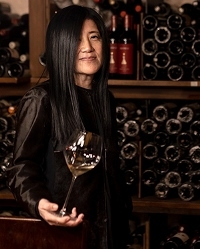 The diverse world of wine ranges from ancient producers such as Georgia to newcomers such as Myanmar – and the nature and heritage of wine-related products is equally diverse.
Eager to help wine-lovers navigate their studies of the grapevine, a subject rich in history, science and geography, an Italian entrepreneur launched a wine coaching firm to educate the public on wine – and specifically Italian vintages.
Stevie Kim (main picture), Managing Director of Vinitaly International Academy (VIA), said the company initially came to Hong Kong in 2010.
HK connection
"We have a long relationship with the wine sector in Hong Kong and we expanded our role in 2018 when we took our Vinitaly International Academy Italian Wine Ambassador Certification Course to Hong Kong for the first time," Ms Kim explained.


She kickstarted Vinitaly's country partners programme and facilitated a services agreement with the Hong Kong Trade Development Council (HKTDC).
Vinitaly has helped with the organisation of the annual HKTDC International Wine & Spirits Fair in the past, and played a part in the development of the Italian Pavilion at the event.
Diverse student body
VIA's students come from every sector of the wine industry, including restaurant sommeliers, buyers for retail outlets and wine investors, as well as educators, influencers, journalists, importers, exporters, wine students and wine enthusiasts.
"Before COVID, our Hong Kong students came from all across the Asia-Pacific region. However, the pandemic made it extremely difficult to initiate travel and to hold courses in person," Ms Kim said.
"We are seeing a gradual move back to in-person events and an easing of travel restrictions. We anticipate a return to more frequent and larger VIA courses held in Hong Kong, allowing students from a wider geographical area to attend."
Hong Kong had built a reputation as a dynamic, capital-rich and fast-growing wine market, with excellent connections to economies across Asia, and Ms Kim said she expects to see Hong Kong return to its previous high level of wine activity as the COVID situation stabilises and restrictions continue to relax.
Hong Kong certainly held a strong position in the region, logistically and psychologically, providing a central location for engaging with the Association of Southeast Asian Nations as a whole, she said.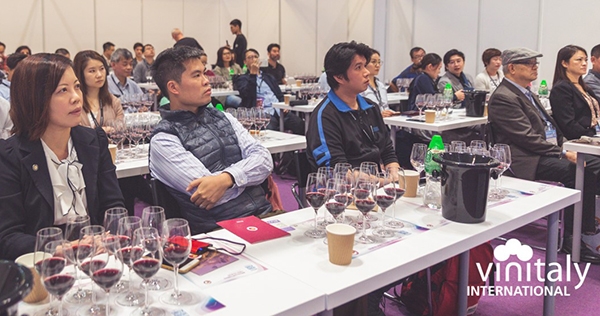 Course comeback
"Since our last course held in Hong Kong in 2019, we have planned to return but had to delay due to pandemic restrictions. VIA Hong Kong is the first sign of the resurgence of an Italian wine presence in Hong Kong and we believe our international students in Hong Kong are hungrier than ever for our in-depth learning opportunities," Ms Kim said, adding that they have already had more than 20 applicants for the course since they announced the dates.
"Wine professionals in the Hong Kong market, and the greater Asian market as a whole, understand the growing importance of Italian wine and they are seeking knowledge and certification to further their careers and sell more Italian wines into their territories," Ms Kim said.
VIA's main objective is foster a global network of highly qualified professionals who will support and promote Italian wine throughout the world. There are currently 307 Ambassadors certified in 40 countries, with 18 in Hong Kong. Many of these ambassadors also go on to become VIA educators, teaching the company's lower-tier Maestro Course throughout Asia.
"In the run up to the Wine and Spirits Fair [to be held in January 2023], we want to have our certified ambassadors in place to promote Italian wine in Hong Kong."
Related links
VIA
Hong Kong International Wine and Spirits Fair