Logistics was one of the hardest-hit industries during the COVID-19 pandemic, with the China Shanghai Containerized Freight Index increasing more than five-fold between June 2020 and January 2022 – then plunging back to its 2019 level by last month.
Inflation is persisting in many markets and global tensions are rising, leading to concerns that pressures on cost and predictability will remain.
Optimal performance
This has led all businesses in the industry – from SMEs to leading shipping lines – to re-evaluate their systems, seeking the best value for money and ways to determine optimal routes in terms of cost and speed.
At an hktdc.com Sourcing webinar, organised by the Hong Kong Trade Development Council (HKTDC), industry leaders discussed ways in which new technologies, such as blockchain, can improve logistics performance, especially for SMEs.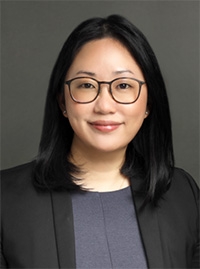 Co-CEO and Co-Founder of cargo quote platform start-up FreightAmigo Ms Ivy Tse, said SMEs would be best served by platform applications. For example, an exporter seeking the best route to Frankfurt might find out that the best option was airfreighting to the Netherlands then ground freight to Frankfurt.
She said another area ripe for innovation was digitising of documents. "In the industry, we can do digital scanning and also digitise documentation and inspect trade patterns, risk management and calculate cargo value."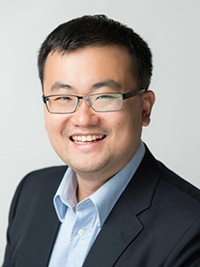 Mr Bertrand Chen, CEO of Global Shipping Business Network (GSBN) – an independent non-profit technology consortium established to reimagine global trade, said blockchain could help, but much disruption was independent of technology. A strong trend in the industry was the move to paperless shipping.
Technological solutions
He said firms in Mainland China were keen to adopt blockchain as the 14th Five Year Plan encourages adoption of new technologies. Blockchain adoption could accelerate the container pickup process from three days to a couple of hours.
Mr Chen said blockchain would improve documentation, such as letters of credit and bills of lading and track records of past shipment to help banks made better credit decisions. Automated data processing was much less labour intensive than current manual document processing. The shipping and banking industries needed to cooperate on building up data system and allow sharing.
"Data processing is very operationally different between regions," Mr Chen said. "We try to address this through infrastructure and standardise data. We have to be cognisant that they have different solutions."
Blockchain solutions could work as efficient intermediaries and ease compliance as regulation on data grows. The mainland currently does not permit data to leave, for example.
Solutions tracking location required adjustments to infrastructure hardware, he pointed out.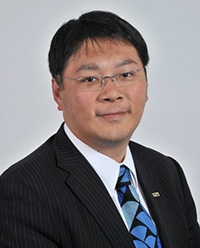 Asked by moderator Mr Louis Chan, HKTDC's Principal Economist (Global Research) whether these solutions are applicable to SMEs, Ms Tse said research showed there was not much acceptance in logistics, but support was likely to increase as solutions develop. Top management were reluctant to adopt solutions because supply chain logistics technology cost an average US$1.5 million every year. Managers were hesitant to transform data processing. "There is also a shortage of IT talent in Hong Kong. We need to find a way to cut costs."
Related links
HKTDC Research
Webinar recording