The two-day Think Business, Think Hong Kong (TBTHK) promotion in the Thai capital last Thursday and Friday received an enthusiastic response from Thai government officials and business leaders.
Having attracted more than 2,000 buyers from eight ASEAN countries, including their local chambers and associations, the event underscored their interest in leveraging Hong Kong as a gateway to expand their business worldwide. It also showcased Hong Kong's strengths and highlighted the city's latest developments and quality products and services, while demonstrating its role as a leading international business hub.
Held on Thursday, the exclusive Hong Kong Night Cocktail Reception brought together Thai, ASEAN and Hong Kong business leaders to network and explore business opportunities.
HKTDC Chairman Dr Peter K N Lam, said in his opening remarks: "Hong Kong's position as the gateway between the GBA and ASEAN, both fast-growing areas, provide many opportunities for Thai businesses and reinforce Hong Kong-Thailand economic ties," Dr Lam said.
Secretary for Commerce and Economic Development Algernon Yau hailed the long history of partnership between Hong Kong and Thailand, as he highlighted Hong Kong's business advantages under the one country, two systems principle.
"By capitalising on our unique strengths, Hong Kong connects global investors with promising projects along the Belt and Road, while at the same time fostering collaboration and innovation within the GBA," Mr Yau said.
Bangkok Governor Dr Chadchart Sittipunt said collaboration is key for mutual growth between Hong Kong and Bangkok.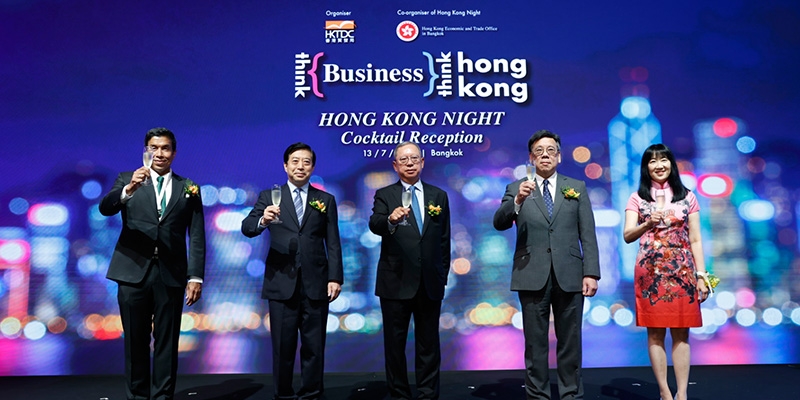 The TBTHK Trade Expo was also held in Bangkok last week, featuring 120 Hong Kong exhibitors to showcase products and services from a wide range of sectors, including fashion & lifestyle, health & wellness, home & living, toys & gadgets and smart city solutions. Over 80% of products were new to the Thai market.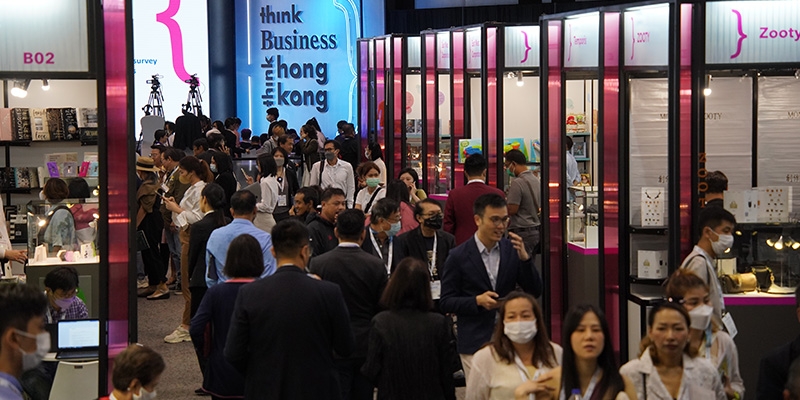 Joining TBTHK for the first time and marking the company's debut in the Thai market, Hong Kong exhibitor EDIT & EDITECTURE's Co-founder and Director Jacqueline Chak said she decided to join the event to explore networking opportunities and find potential partners for her company, which focuses on sustainable interior and architecture projects.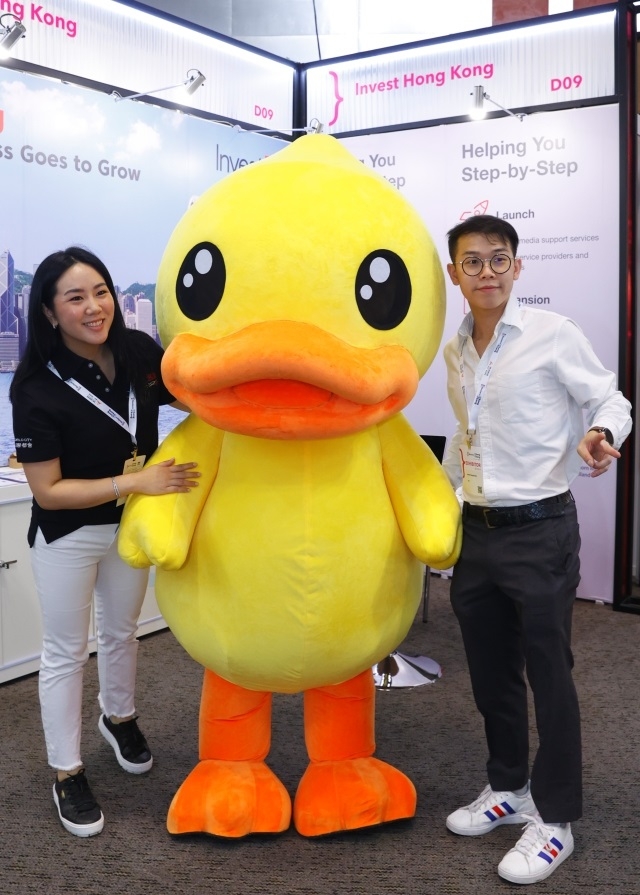 B. DUCK, the Hong Kong original brand and one of the largest domestic character IPs in Mainland China, also joined the event.
Riding on the Trade Expo, a series of Trade Talks was held, covering retail technology, licensing opportunities, e-commerce and cross-border logistics as well as sustainability & ESG. Experts from renowned retail groups, associations and innovative companies also shared their market insights during the two-day event.
Related links
Think Business, Think Hong Kong
Trade Talks Programme